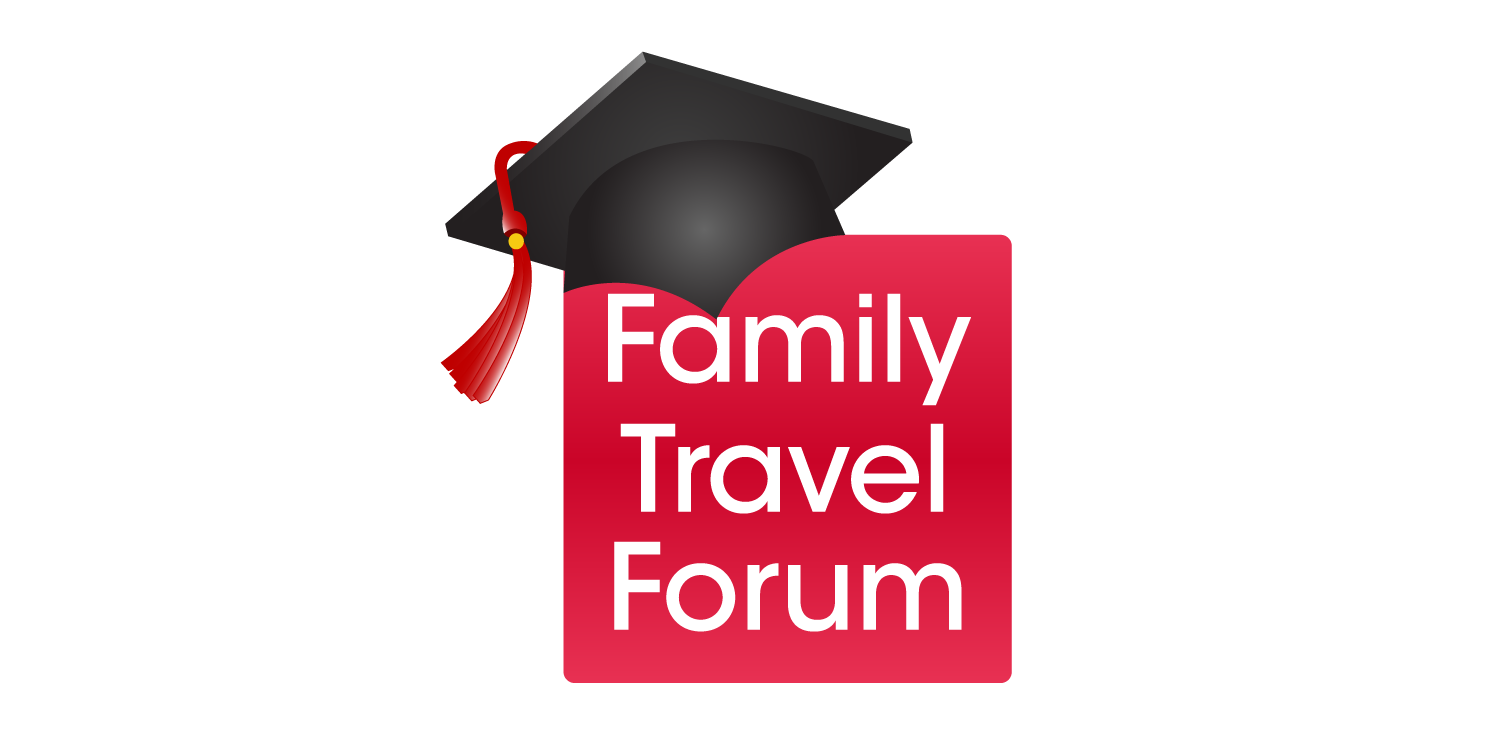 (New York, NY – September 22, 2013) Congratulations to all student travel bloggers who earned 2013 Scholarships from Family Travel Forum (FTF) and the Society of American Travel Writers (SATW) for college or further travels. Over 5,000 students ages 13-18, educated in US or American-International schools or home-schooled, applied for this merit scholarship.
The seventh Family Travel Forum Teen Travel Writing Scholarship accepted submissions April 15 through July 22, 2013. The topic, turning the author's favorite community into a travel destination, was a departure from prior contests. "In writing about their chosen towns," notes Fran Falkin, senior editor at Family Travel Forum, "we read of their great pride, and an appreciation for nature and close community ties."
FTF was grateful for the sponsorship of event producer Travel Media Showcase (TMS), the Cayman Islands Department of Tourism CaymanKind program and CityPASS.  Joanne Vero of TMS says, "We are committed to this scholarship with FTF and SATW because it helps our teens move write along to become the next generation of educated travelers."
Three preliminary rounds of judging done by FTF interns, senior members of SATW and FTF editors narrowed down the huge volume of eloquent blogs, photographs and videos. The Quarter-Finalist rank, reached by 14% of the total entries submitted, was re-read until Semi-Finalist travel blogs numbered less than 1%.
The top Finalist essays were passed to a panel of professional travel journalists, editors and photographers from SATW who judged them on originality, eloquence and a sense of place.  "We are honored to partner again wth FTF to celebrate teen travel writers and their future as travel journalists and photographers," adds Lillian Africano, president of SATW.
We congratulate the Winners of the 2013 Family Travel Forum Teen Travel Writing Scholarship and thank them for submitting such great work.
FTF Teen Travel  Writing Scholarship Winners for 2013:
1st Place ($1,000):
"The Wonderful Land of Coney" by Deborah Teslyar, Brooklyn, New York
2nd Place ($500):
"Shades of Gray: Mixing Light and Dark in St. Petersburg, Russia" by Diana Kruzman, Cupertino, California
3rd Place ($200):
"Orange City: Iowa's Most Unique Cultural Jewel" by Bethany Dykstra, Orange City, Iowa
FTF Teen Travel  Writing Scholarship Honorable Mentions 2013:
(Honorarium includes travel journals and passes to any Ripley's Believe It Or Not! museum)
"Hipsters and Wanderers" by Anisha Agarwal, Portland, Oregon
"Sweet Simplicity" by Brock Allen, Concord, New Hampshire
"The Chocolate Covered Pretzel I Call Home" by Emily Bordelove, Henderson, Nevada
"The Hidden Gems of Canton" by Emily Bowen, Canton, Ohio
"Sunshine. Simplicity. Ssenga." by Hannah Carrol, Englewood, Ohio
"Life Under the Big Sky – Bozeman, Montana" by Nichole Chimbos, Bozeman, Montana
"Colors in the Air" by Katy Cui, Bellevue, Washington
"The City of Sawdust "Claws" its Way into Top Tourist Destination" by Megan Diermeier, Oshkosh, Wisconsin
"Vancouver. (No, not BC.) Washington. (No, not DC.)" by Waverley He, Vancouver, Washington
"The Normal and Extraordinary Places of Bangladesh" by Neelim Haider, Arlington, Texas
"Good Things Come in Small Packages" by Kierstynn Holman, Webberville, Michigan
"Cows, Colleges, and Contentment" by Jessica Holmes, Dundas, Minnesota
"Star of Bavaria" by Jessica Hutcheson, Douglasville, Georgia
"Grab a Bike and Explore Wassenaar, NL" by Ashley Kopf, Houston, Texas
"A Panorama of Life: Poughkeepsie, NY" by Lavinia Liang, Poughkeepsie, New York
"What a Desert Oasis Really Looks Like" by Zoe Mendoza, Tucson, Arizona
"We're Still in Kansas, Toto" by Natalie Moran, Overland Park, Kansas
"Second to None: Why Chicago is America's Heart" by Gregory Ross, Elmhurst, Illinois
"Sizzlin' n' Spicy; that's Right Y'all, I Live In Texas!" by Jessica Sadler, Arlington, Texas
"Austin, Texas – Things To Do and Reasons To Visit!" by Naomi Shamblin, Austin, Texas
"The Town Where Art Lives: Saugatuck" by Kate Stanloski, Allegan, Michigan
"Wild Wonders of the Himalayas" by Adam Verma, Houston, Texas
"Small-Town Delight in a Big-City World: Discovering Baldwinsville, NY" by Shelley Verma, Baldwinsville, New York
"Rural Japan – A Vacation for those in Need of More" by Monica Weller, Westminster, Colorado
"Forest, Farm, and Southern Charm: Why Hayden, Alabama is the Best Southern Travel Destination You've Never Heard Of" by Emily Wiginton, Warrior, Alabama
For the fourth year, prizes for Best Photograph and Best Video are given by SATW in recognition of the multimedia skills required of today's professional travel journalists.
2013 Teen Travel Scholarship Best Photography
(SATW Honorarium of a $150 Photography Equipment Merchandise Gift Certificate)
"The Untouched Magic of Kaua'i: The Garden Island" by Kalena Wong,  Kalaheo, Kaua'i, Hawai'i
2013 Teen Travel Scholarship Best Video
(SATW Honorarium of a $150 Photography Equipment Merchandise Gift Certificate)
"Running Saved My Life" by Michael Benjamin, Eastvale, California
About Family Travel Forum (FTF)
Family Travel Forum is the best resource for planning fun family vacations; trusted since 1996 by parents and grandparents traveling the world with kids.  FTF's award-winning vacation planning sites feature savvy tips and destination reviews; the Top 10 Getaways survey of resort-based infant programs; a robust Flee Market™; forums and user blogs highlighted in "The Complete Idiots Guide to the Best Family Destinations" (Alpha Penguin). FTF consults to the trade via Family Travel Consulting and co-hosts TMS Family Travel conference.
About Travel Media Showcase (TMS)
Travel Media Showcase (TMS), now in its 14th year, is the leading rendezvous for travel and tourism marketers to connect with media professionals and promote destinations, services and attractions. TMS Family Travel, in its 2nd year, runs professional enrichment conferences for media and sponsors interested in the family travel market. Both fun, first-class events are among the many successful meetings produced by J. Vero Associates, proud sponsors of the FTF Teen Travel Writing Scholarship.
About Society of American Travel Writers (SATW)
The Society of American Travel Writers was established in 1955, and its membership includes journalists, editors,photographers, filmmakers, bloggers, and communications professionals who specialize in the travel industry.  SATW promotes responsible journalism, provides professional support and development for its members, and encourages the conservation and preservation of travel resources worldwide.  To learn more about SATW and Travel's Most Trusted Voices, please visit www.satw.org.  Follow SATW on Facebook at www.facebook.com/satwofficial and on Twitter @SATW.
###
Contact:  Fran Falkin
Email: [email protected]
Dear Reader: This page may contain affiliate links which may earn a commission if you click through and make a purchase. Our independent journalism is not influenced by any advertiser or commercial initiative unless it is clearly marked as sponsored content. As travel products change, please be sure to reconfirm all details and stay up to date with current events to ensure a safe and successful trip.
---