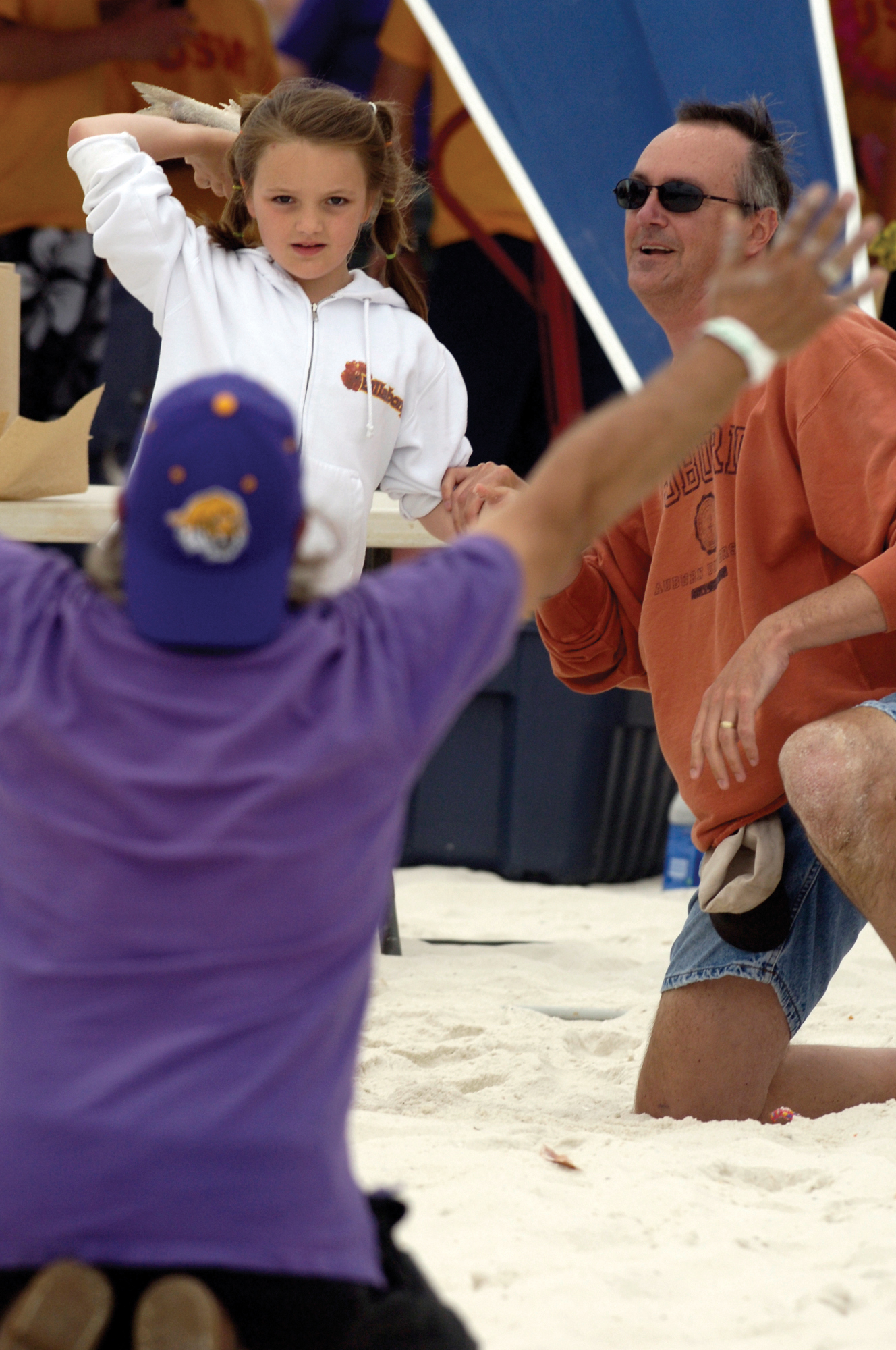 If you're not already counting down to a summer family vacation, you should be. The very best road trips take advance planning so you can maximize your budget and minimize the hassles.  A prime destination is Florida, which welcomed 175 million visitors last year and is home to three of TripAdvisor's Top Five US Beaches: Clearwater Beach, Siesta Beach on Siesta Key, and St. Petersburg Beach.
It may not seem easy to plan a road trip when the backseat will be full of kids, coolers and pets, so here are some easy tips to get you started.
1. Travel off season and avoid major holidays.
Don't plan to drive distances over Easter, Memorial Day, Labor Day and other big travel weekends and you'll avoid lots of the nightmares that traffic can cause. Do your research on sites like PublicHolidays.us and you'll road trip smarter.
2. Look for fun festivals and rest stops to break up the trip.
We love those little blue roads and the offbeat festivals that road trips make accessible. If you can get away April 22-24, 2016, for example, head to the Flora-Bama Interstate Mullet Toss in Perdido Key. Join 35,000 other vacationers to watch beach-goers toss dead fish from one side of the Florida state line to Alabama. They may toss a few kegs — and the bikini contest may get a little risqué — so this fun event is best suited to young toddlers and over-21s. Each year, the event raises around $20,000 for local charities from the $15 per mullet fee. "People come to participate because it's a bucket-list experience," says Jenifer Surface Ivey of the Flora-Bama Lounge. "We recently had a 90-year-old woman compete because the mullet toss is something totally unique." The minimum age to participate is 1 and contestants vie to beat the world record of 189 feet. If you're just passing through, go local and stop at one of the many waterfront seafood restaurants in Perdido Key – the kids can let off some steam and sample a fried mullet finger sandwich. VisitFlorida.com has a year-round directory of happenings in an online Events Calendar.
3. Plan ahead for overnight stops with a pool and / or playground.
Apps like Hotel Tonight and Trivago
 allow you to search nearby hotels by their attributes, and a pool and play area have a huge positive impact with kids after a long day in the car. You may even score some great rates by waiting till the last minute, as long as you're not fussy about the star-rating of your accommodation. (If you're the only driver on this trip, try to limit driving time to 4 hours per day.)
4. Put your spending to work for you.
The Fuel Rewards Program from Shell is a loyalty program that allows members to save 3¢/gallon on joining, and earn rewards on shopping, dining or other day-to-day purchases to save on Shell gasoline. Once you sign up for the program, link your credit or debit card to your Fuel Rewards account, and earn 10¢/gallon off for every $50 you spend on participating restaurants (easy to do with a few kids). You get 5¢/gallon off with every $50 you spend at Sports Authority, Kohl's, The Home Depot, Sephora and other stores, and get more discounts on groceries and other purchases. If you sign up now and book your flights, hotels, car rentals or vacation packages through Fuelrewards.com (powered by Priceline), you'll earn 5¢/gallon for every qualifying $50 you spend on this road trip vacation. Bonus: sign up for Fuel Rewards by June 5, and save 25¢/gallon on your second fill-up at participating Shell stations.
5. Carry Front Seat Essentials.
Infants, toddlers, kids, tweens and teens will all demand their own essentials, so our Parents Survival Kit is simple. Bring moist towelettes or wipes, better for cleaning and hygiene than hand sanitizer. Carry Zip-loc bags for dirty diapers, car sickness attacks, wet bathing suits and, most fun of all, to preserve souvenirs.
Sadly, road rage knows no limits. You'll need masking tape to stake out backseat territory and safe zones for siblings. Bring several rolls of "discipline" quarters for each child; take one away for infractions or add one for good behavior. (If kids are older than 8 you'll need dollar bills.) Flashlights are a good, low-cost reward for kids who want to read after dark. Spare batteries or car charging units are a must, but you can always misplace them if and when you strike up a conversation with teens.
Bon voyage, and let us know what fun Florida stops you find en route.
This post has been sponsored by Shell's Fuel Rewards, a savings program designed to help families maximize their travels and minimize the costs.
---
This story was accurate when it was published. Please be sure to confirm all rates and details directly with the companies in question, and stay up to date with current events to ensure a safe and successful trip.