Hawaii adventures worthy of any Bucket List abound on these Pacific islands known for their spectacular scenery and culture. And with the Kilauea Volcano in full eruption, now's the time to go. So, how do families choose between Hawaii (the Big Island), Maui, Kauai, Molokai and Oahu for a bucket list family adventure?
Take into account how expensive the Hawaiian Islands are, and how costly it is be to move between them. We traveled with an older teen who was into big thrills. That's how we picked the most diverse island — The Big Island of Hawaii — to knock some big items off our family bucket list.
Little did we know that instead of luaus and hula lessons, we'd be able to swim with manta rays, see lava flowing into the sea, and stargaze from the world's tallest mountain.
1. Hawaii Adventures Below: Snorkel with Manta Rays at Night
WHY NOW: A Night Snorkel with Manta Ray Experience is so special because Keauhou Bay near Kona is the only place in the world to do it. At night, that is, by lantern and moonlight. Even better, tour operators don't feed the marine life. These manta rays habitually return to Keauhou Bay because shore lighting attracts their favorite food, plankton. You're practically guaranteed to snorkel with them.
SeaQuest Hawaii; 808/329-7238; ages 7 and up; $128
THE EXPERIENCE: Van headlights illuminate the pier where we nervously wriggle into the provided wetsuits. Motor away from shore on a zodiac as the lead naturalist, Michael, explains that wild manta rays have no teeth and no stingers. I look at our only son, whose life we might risk here, and calm down.
Then we're all in the cool water, snorkel mask on, faces down next to a raft. The guide says, "Take hold of the grab bars" as the water clouds with plankton drawn to the raft's lights. I can feel plankton but not see them. An eternity passes. Then, manta rays with the four to 10-foot wingspan we've been promised appear.
Without cameras, we focus on sight, warned not to damage their cartilaginous skin with our touch. It is silent except for muffled ooo's and aaaa's that provide melody to my pulsing heart. Swimming with manta rays is thrilling. Enormous luminescent innocents swirl and somersault underneath me, so close yet so oblivious.
HOW TO DO IT: This is not an experience you can pull off on your own. The SeaQuest Hawaii team was totally professional and fun. Our encounter lasted 90 minutes. It's enough time for total astonishment. The water remains 76F degrees year round, enough time for some to feel queasy or cold. It's long enough that you'll want to recover with a mug of hot chocolate, some cookies and the marine life lessons offered back on board.
2. Hawaii Adventures at Sea Level: Witness a Lava Flow Eruption
WHY NOW: The Kilauea volcano lava flow that began in 1983 and periodically stops flowing. It resumed shortly before our Hawaii family holiday. On June 7, 2023 it began flowing again after a pause, so that's why we say go now. Many companies leads guided hikes from Hilo. PIckups are available from Kona and Kohala coast as well. The current eruption it at the Halemaumau Crater in Volcanoes National Park. Don't miss the rare event, especiallly if you're a family who never had a live volcano on the bucket list.
KapohoKine Adventures; 808/964-1000; ages 10 and up; $240.90/adult and $235.40/children under 12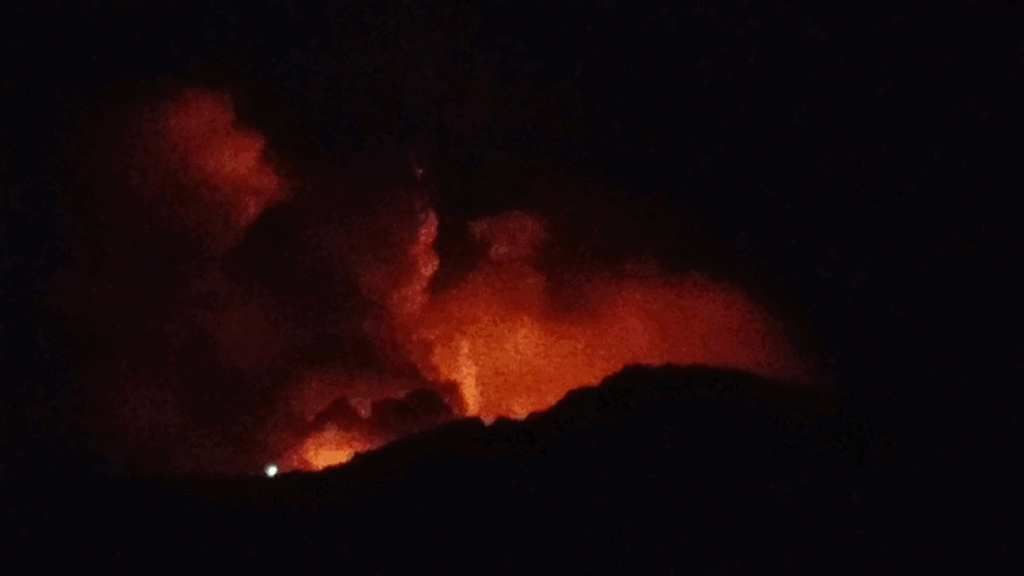 THE EXPERIENCE: Your guide begins talkstory, that uniquely Hawaiian sport of telling tall tales and recounting myths with a spiritual zeal. This experience requires mindfulness, as local Hawaiians believe volcanic eruptions are a sacred act of god. Hear tales of Pele, the Hawaiian fire goddess, who spits out lava ranging from 1300 to 2000F degrees. Anticipation and trepidation build equally as guides explain the lava field to cross, filled with pahoehoe that dries with an inflated, ropelike texture. It's night, so mindfulness extends to stepping over the jagged `a`a style lava that hardens into colorful broken glass.
It's warm but surprisingly dark when we turn off onto an unmarked gravel road, headlights suddenly illuminating a black market of makeshift lean-tos selling snacks, plastic tarps, headlamps and flashlights. We make our way, one by one, across razors of lava to a safe viewing area. One hundred yards ahead of us, a crowd of silhouettes stands right on the Kalapana Shelf. I lower myself onto pahoehoe to quietly watch the golden lava hiss and sputter and steam, bursting into flame and subsiding. It is a riveting show, indeed spiritual, and as old as time. I am in awe, offering primeval respect to Pele.
HOW TO DO IT: Two of Hawaii's five volcanoes are active: Kilauea and the Halema'uma'u crater in Volcanoes National Park. KapohoKine Adventures currently run day and night hikes. Check on current availability as the National Park Service shuts down volcano tours if conditions are unsafe. A guide is a must and their talkstory will be a highlight of your adventure. Our guide also administered 1st Aid to a bloodied woman who had fallen and hit her head in the lava fields, so you may meet a hero too.
Alternatively, some companies run boat tours to see the lava flow from out at sea. Volcanoes National Park is free to the public and has ranger-led daytime tours to see Halemaumau. However, you won't know the schedule till you get there.
3. Sky High Hawaii Adventures: Maunakea Summit & Stars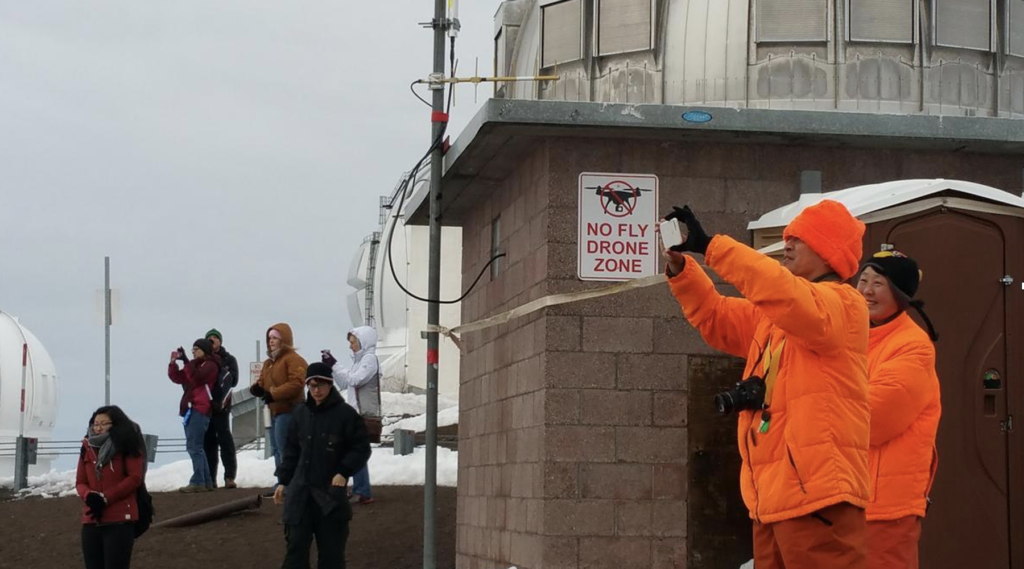 WHY NOW: Maunakea, at 14,000-feet tall when measured from the earth, is actually the world's tallest mountain. More than a dozen major telescopes and observatories call the summit, which rises 33,000 feet from the sea floor, home. It's considered perfect for stargazing for two major reaons. The first is that Hawaii's arid climate usually keeps Maunakea's 14,000-foot summit above any atmospheric moisture. Next, the island's dark skies are protected by a Low Light ordinance. Those factors draw scientists who specialize in submillimeter, infrared and optical astronomical observations from around the world to Hawaii.
THE EXPERIENCE: Our Hawaii Forest and Trail tour breaks up the two-hour afternoon drive with a tented lunch stop at about 5,000 feet. A bumpy, ear-popping ascent past snow covered red and gray lava fields follows. This region is the sacred Wao La'ala'au, the peak's realm of Hawaiian gods and spirits. At the end of the road, hooded parkas and gloves are handed out for comfort during 30 minutes of leg stretching. A break for taking selfies, while somewhat dizzy or short of breath, follows. Then, it's wait, wait, wait as dense gray skies get blacker, really black.
HOW TO DO IT: If the skies are too cloudy to see anything, this will be a frustrating and costly experience. Hawaii Forest and Trail does offer alternative experiences. There's the Sunrise Summit to see the night sky then watch the sun come up which teens will hate. Kids may enjoy a daytime visit to the Imiloa Astronomy Center in Hilo. They have a tour and planetarium show to prepare them for the summit of Maunakea. There's also a daytime voluntourism opportunity. Revitalize the Waikoloa Dryforest by collecting seeds for conservation, en route to the observatories.
You can try your luck visiting Maunakea free of charge. The Office of Maunakea Management runs the Visitor Information Station at 7,000 feet. It's part of the University of Hawaii and has a free nightly telescope demonstration, weather permitting. It's usually very crowded. Private vehicle parking is also very limited. Tell everyone in your party that the summit is another 7,000 feet up. Only 4WD vehicles may enter so if that's not you, the hike takes an estimated 10 hours.
Make Your Own Hawaii Bucket List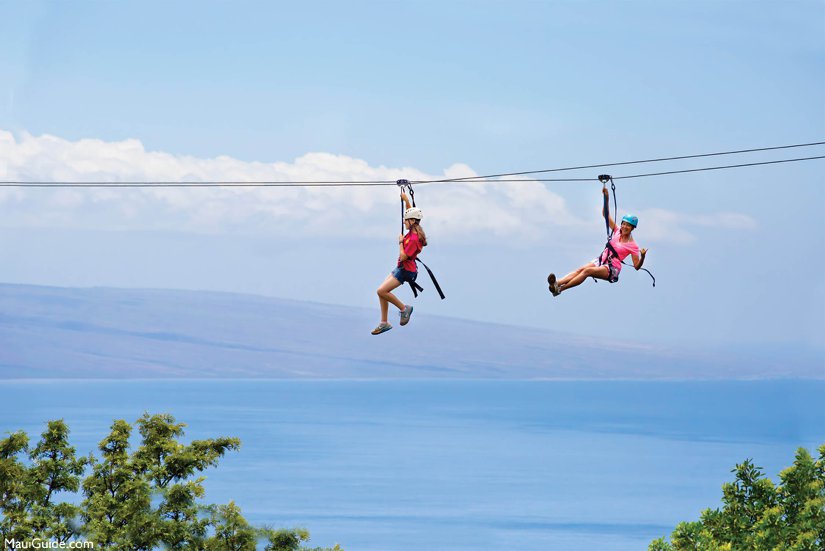 WHY NOW: We didn't need the pandemic to know that every day as a family counts. As the adults and children in your family get older, time becomes even more precious. The travel you do together will always be a source of strength. That's why, like us, you will be more selective about every vacation day.
THE EXPERIENCE: Our family adventures challenge us together. We share them with family and friends, creating priceless memories.
HOW TO DO IT: Pay for those bucket list experiences by paying less for a hotel. Stay in moderately priced places instead of resorts. A VRBO near Volcanoes National Park and a suite at Kings' Land by Hilton Grand Vacations Club in Waikoloa. Those savings made these adventures possible. Try planning your next trip around the experiences you'll share and let me know what you come up with.
Maybe I can add your adventures to my bucket list.
Dear Reader: This page may contain affiliate links which may earn a commission if you click through and make a purchase. Our independent journalism is not influenced by any advertiser or commercial initiative unless it is clearly marked as sponsored content. As travel products change, please be sure to reconfirm all details and stay up to date with current events to ensure a safe and successful trip.
---