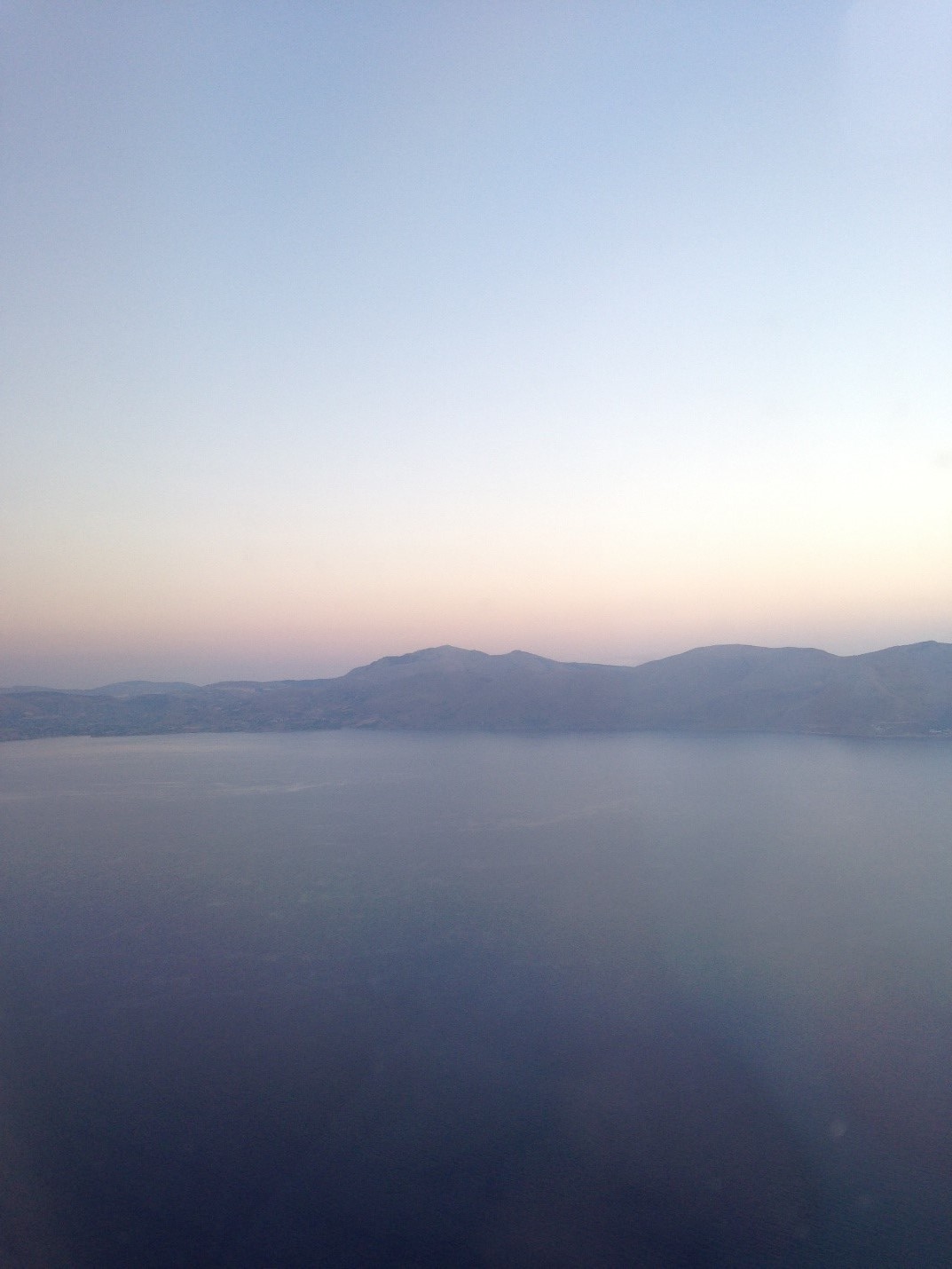 ---
By the time my two aunts, grandmother, and I finally boarded our six-hour-late Volotea flight from Venice Marco Polo Airport to Palermo, Sicily, it was way past dinnertime. I had long since stuffed my Italy guidebook into the bowels of my backpack, giving up on my lofty tourist plans to visit the Palermo Cathedral, the Teatro Massimo opera house, and the fountain in the Piazza Pretoria. So, instead of occupying the flight with reading, I stared resignedly out the airplane window.
That decision turned out to be the start of my true Italian experience.
Despite my growling stomach and grogginess, I gaped in utter astonishment as the Madonie and Nebrodi mountain ranges, illuminated by the otherworldly purple and orange hues of twilight, rose up from the horizon like mighty guardians heralding our arrival. As I stared, mesmerized, a sudden realization struck me: I would have never experienced that one-of-a-kind mountain scene had we flown on our scheduled flight. My frustration at our ruined timetable swiftly morphed into a renewed sense of curiosity.
While we had another hour and a half of waiting and driving before our hotel, that sense of open curiosity stuck with me. As we drove in the darkness, I strained to see more of the Sicilian landscape, admiring the shadows cast by the Mediterranean palm trees and the lights of the small towns along the coastline. It was no historical tour of Palermo, but it was a glimpse into the true Sicilian night.
We arrived at Hotel Sirenetta Palermo around 10:00, greeted by a sleepy concierge. After throwing our luggage in our rooms, food became our top priority, and thankfully a restaurant called Roaro beckoned from only a block away. Starving, tired, and sweaty, we stumbled towards Roaro … though it was not until we reached the patio seating that we registered the commotion.
A group of very muscular and boisterous Italians stood haphazardly around the patio of Roaro. Music blared from the restaurant's speakers, and a line of motorbikes framed the side of the building.
My family and I managed to slip by and find seats near the back of the restaurant. We eagerly thumbed through the menus at our table, but, to our dismay, everything was in Italian. No helpful English translations like we had in Venice. After a few moments attempting to decipher the pasta dishes, our hunger drove us to order the only dishes we recognized on the menu: Pizza Margherita and Pizza Prosciutto.
Suddenly, as we waved down our Italian waitress, the macho crowd on the patio started cheering. Startled, I looked around and spotted a screen displaying Italian words, and a microphone sitting innocently on a nearby table.
Apparently, it was biker karaoke night at Roaro.
The music, loud beforehand, blasted to a level where gestures became the only form of communication. To avoid worsening our already throbbing headaches, my family and I retreated to a patio table as the crowd of bikers, now joined by their wives and kids, moved inside to surround the karaoke screen. Thankfully, despite the party and lateness of the hour, our pizza came quickly … and its speed did not sacrifice any flavor.
To this day, regardless of my aching hunger, travel exhaustion, and the overstimulating ambiance, that pizza was the best pizza I have ever had in my life. And, as I watched and laughed along with the karaoke gathering, smelling the salty breeze of the ocean, and tasting the Sicilian tomato sauce zinging on my tongue, I could not even remember the sites we were supposed to see that day.
Dear Reader: This page may contain affiliate links which may earn a commission if you click through and make a purchase. Our independent journalism is not influenced by any advertiser or commercial initiative unless it is clearly marked as sponsored content. As travel products change, please be sure to reconfirm all details and stay up to date with current events to ensure a safe and successful trip.
---