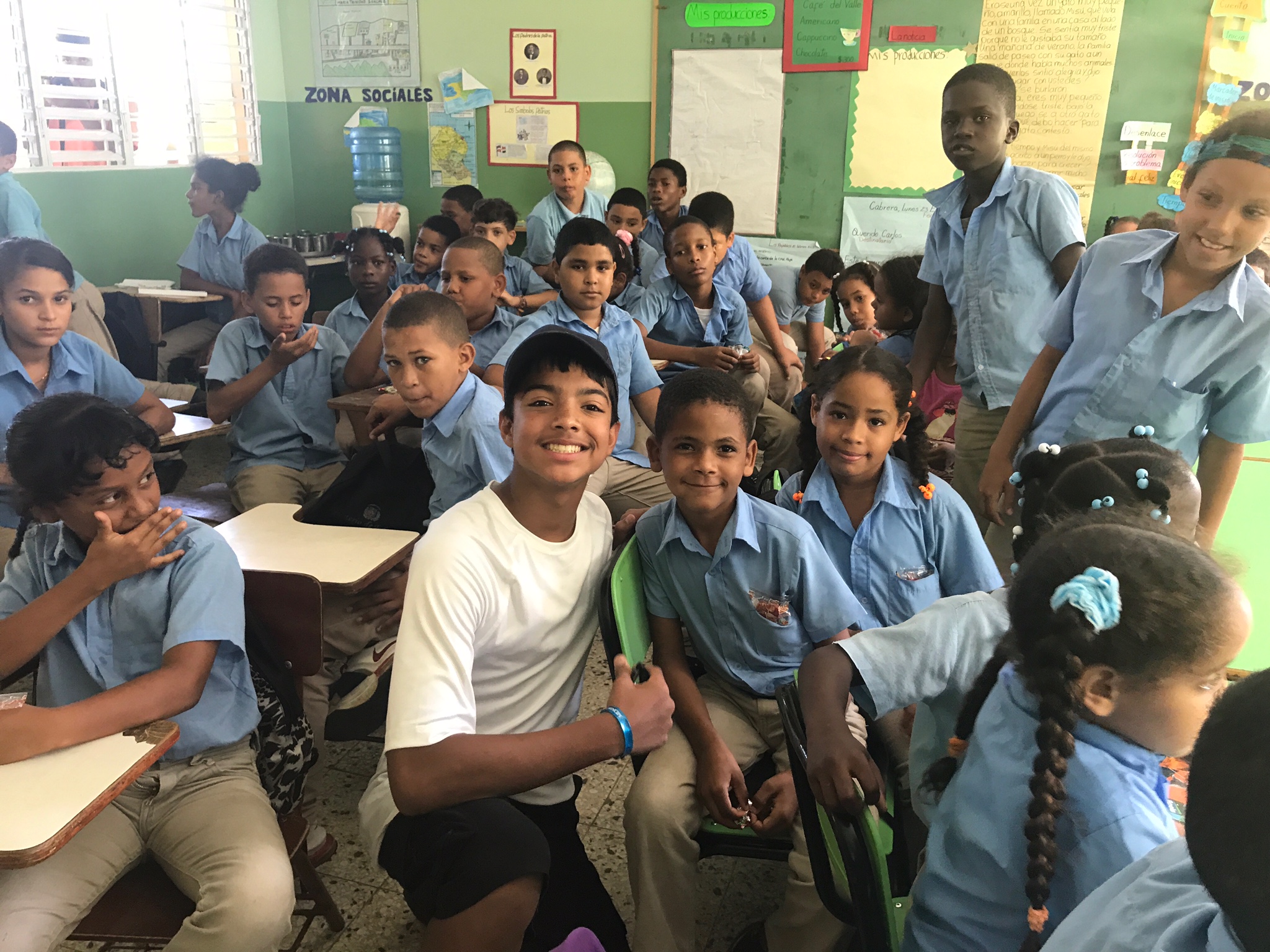 ---
To encounter something as life changing as traveling is rare; many people dream of traveling but cannot go to these wondrous places due to their frenetic lives. It only took one trip to an underdeveloped country to change my perspective on the world we live in today. It changed my attitude on culture, altered my views on lifestyle, and transformed my mindset on privilege. This glorious, incredible, and even poignant vacation all started…with the bang of my mother's knuckles on my door. She said to pack a bag, for we were going on vacation to a place we haven't been to. My mood immediately changed as adrenaline coursed through my veins. Finally, we weren't going to some boring place like India again. I would soon look at India in a different lens, but that comes later.
The plane landed early morning amid the salty breeze of the Dominican Republic sea. At that moment, my dad told me something that I'll never forget. He said "Beta (Hindi for son)… there are very few tourists that get to do more than scratch the surface of this beautiful country of disorienting contrasts, where brilliant gold coastlines and rambunctious night-life is culture for all citizens of the Dominican Republic." This stuck with me, for his words rang in my head for the rest of vacation.
On the morning of our 5th day in the Dominican Republic, I was awakened by the light tap of my mom around "Why are you waking me up so early?" I asked her frantically. "We're going on a tour that your I booked; we'll see fourteen hours of rural Dominican Republic!" exclaimed my mother. I groaned, for I didn't even want to think about seeing poor people when I could be listening to the sound of peaceful locals playing their güira (a native Dominican Republic instrument). A grim expression formed on my face as I got on our tour bus and began our "riveting" journey of rural Dominican Republic.
It seemed that our bus was going towards an eternally tan and sandy abyss. My parents, however, were absolutely engaged at our surroundings. I queried to myself, what could be so interesting about seeing dirty roads and destitute families? After a while, the tour guide told us to get off the bus and follow him. I wearily followed him inside a building that appeared to be a school. I wasn't paying attention until I saw a classroom full of youth. I was taken aback. The once jittery crowd of tourists were silent. We saw a young malnourished kid crying because he was so hungry. You could clearly see his ribs even with his uniform on. All of the other kids gave him a small portion of their meager lunches. And yet, the saddest part of was how inevitable it felt. I rushed over to the kid and hugged him. We didn't speak the same language but the language of empathy and love was enough. For the rest of the trip, I finally understood why my parents were so engaged with the environment. They both grew up in rural India, and the landscape of the Dominican Republic reminded them of their home. As I said before, I finally looked at India in a different lens. In fact, I started looking at everything from a different lens. The key lessons that we learn from the most unexpected occurrences can truly enhance the way we look at the world, for what we learn now can truly be implemented in the future to make the world a more amicable and harmonious place.
Dear Reader: This page may contain affiliate links which may earn a commission if you click through and make a purchase. Our independent journalism is not influenced by any advertiser or commercial initiative unless it is clearly marked as sponsored content. As travel products change, please be sure to reconfirm all details and stay up to date with current events to ensure a safe and successful trip.
---