---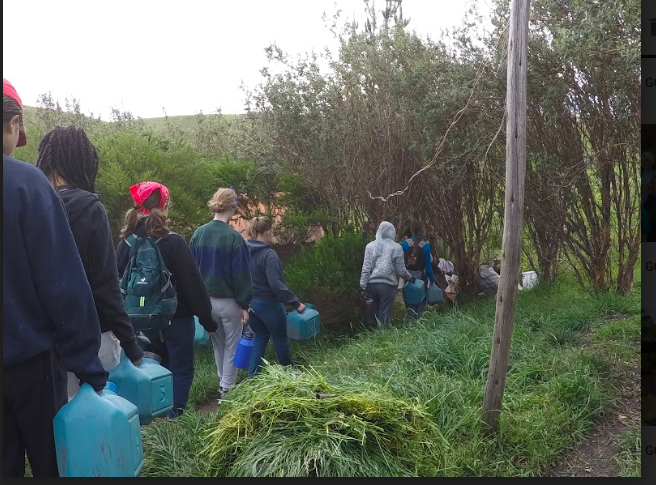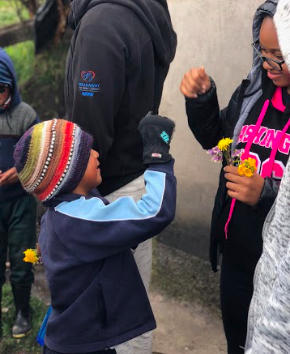 As our large bus wheeled up the narrow path along Mount Chimborazo in Ecuador, I was distracted from the likelihood of death by the breathtaking view. Flowers I've never seen before, livestock, and people in beautiful clothing; nothing like the basic city life back home. Very relaxing. When I noticed the small, blue crosses dedicated to those who underestimated the vertical extent of the range, I wasn't as relaxed.
Miraculously, our driver Carlos managed to dominate every monstrous turn in our path. However, I wasn't so confident about the ride back down the mountain. I pushed the thought out of my mind and decided to focus on what I was there to do: serve. Just before hopping off of the bus, I took my half-filled water bottle and poured it out to fill it up with fresher, colder water; an action that soon haunted my conscious.
All fifteen of us hiked further up the terrain and the temperature followed the same pattern. I felt tiny drops of freezing water on my face when I looked up to find a red, muddy truck with the back hatch open full of large blue jugs. Still unsure of what the day held for me, I grabbed a jug and started walking again until we stood in front of a small, tin house.
A woman came out with a smile, and the rest of her family followed. The girls wore large red scarves to hold herbs and infants while the males wore simple black clothing, but they all wore the same rubbery, black boots. She spoke in a language I didn't understand (Chitra, the indigenous language of Ecuador) but her hand gestures and facial expressions spoke to me even before the translator did. She moved her hands like a river, hunched over to carry an imaginary jug and began walking in place. I understood then that this family works every day of their lives. Our mission? Bring back as much water as possible from the river for their community.
The family once lived an hour away from the closest clean water source. The children would wake up hours early before school to carry large jugs to get water. They collectively decided to move the entire community closer to the water source. Now, fresh water is only about 20 minutes away. I looked down at my cool, freshly filled water bottle immediately regretting my wasteful decision.
The raindrops soon grew thicker and the 20-minute walk down to the river soon felt like 20 days. I struggled with the fact that families walk miles just to reach drinkable water, while I can simply walk ten paces and drink as I please.
On the way back up, somehow, even in the freezing cold, I managed to perspire. As I drew nearer to the house, I hunched over in the same manner that the Ecuadorian woman demonstrated. A little boy named John appeared and reached for my water jug, but I jerked away. I knew he would be doing the same thing the next day. I could tell he understood when he nodded and instead took my hand.
Even though the walk was strenuous, I wanted so badly to grab five more jugs for them. Through this experience, I learned never to take anything for granted, especially the convenience of things.
On the way back to the bus, I flopped into a seat and closed my eyes, thinking about the family in the tin house before I went to sleep, not even conscious of the vigorous ride back down the mountain.
Dear Reader: This page may contain affiliate links which may earn a commission if you click through and make a purchase. Our independent journalism is not influenced by any advertiser or commercial initiative unless it is clearly marked as sponsored content. As travel products change, please be sure to reconfirm all details and stay up to date with current events to ensure a safe and successful trip.
---