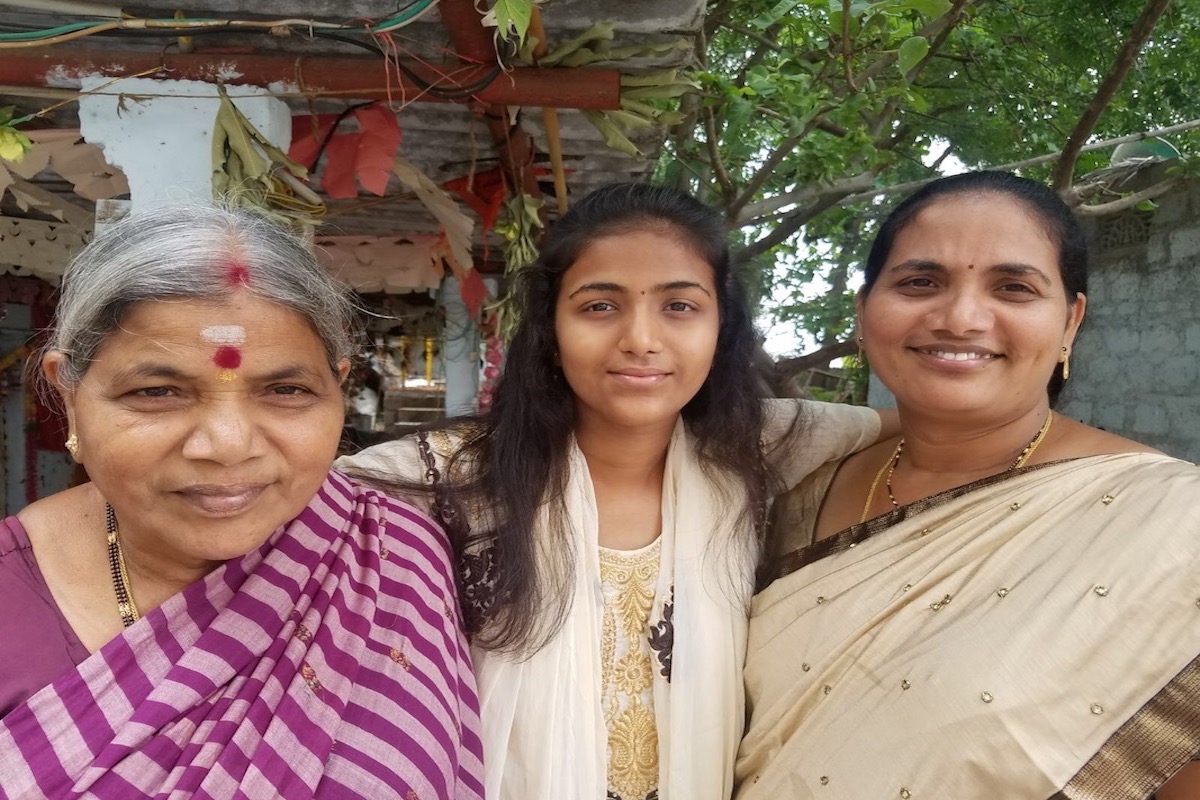 ---
Have you ever known something, but never really seen it happen in real life? Like getting into a car accident, "oh I know that happens all the time to people, but I've never seen one up close, or been in one", that kind of deal. I experienced something like that.
This last summer I went to India with my family, we went to a family wedding. Distant relatives really, second and third cousins. One of my cousins was getting married, one would think "oh what's the big deal in that? They are just getting married". Well here's the plot twist in that, my cousin is twenty-two years old. And wait for it, he was marrying a fifteen year old. Before your mind starts to wander to pedophilia, this is something really common in rural parts of undeveloped countries.
I knew these kinds of things happened, where young girls got married off to men way older than them, but I had never truly seen it happen in person. At the time of the wedding I was sixteen years old, and the girl who was getting married was younger than me. I didn't get the chance to talk to her, I didn't open my mouth not even once. Why? I don't know. Now looking back on it, what would have happened even if I did say something? Would it have changed anything? I might have gotten yelled at by the elders telling me "You're a silly American girl who doesn't know anything about culture". Which I could be, I would completely agree with them, but I don't think they could possibly know by getting these young people married what they are taking away from them. They are depriving them of a well deserved education for both of them, exploring themselves, and time with their families. They also don't know what dangers they are putting them in either, financial stability, death due to early childbirth, and spending the rest of your life with someone they don't truly love. And this is just the tip of the iceberg.
I went to visit a small rural town in South India called Darsi. This is where both my parent's families live. From there we went to a even smaller town called Thunuguntla, which is also in South India, and not far from Darsi. That's the town they got married in. This trip put things into perspective for me.
My mother told me she was married at the age of nineteen, to my father who was three years older than her. I've always known that, but never really thought much about it because she's happy with my father. But now looking back on it, she was deprived of so much as well. She never was able to get the education she deserved, she never loved before she got married, and she learned to love after she was married. My grandmother was also married in her teenage years as well. This woman was infuriated that her parents didn't educate her past middle school, and because of that she went on a hunger strike for a few days.
Even though my father and mother both have their old school way of thinking, they knew it wasn't right to rip an education away from me. They broke the cycle. They saw the endless possibilities this world holds for me. I am forever grateful for the sacrifices these women made for me.
Dear Reader: This page may contain affiliate links which may earn a commission if you click through and make a purchase. Our independent journalism is not influenced by any advertiser or commercial initiative unless it is clearly marked as sponsored content. As travel products change, please be sure to reconfirm all details and stay up to date with current events to ensure a safe and successful trip.
---