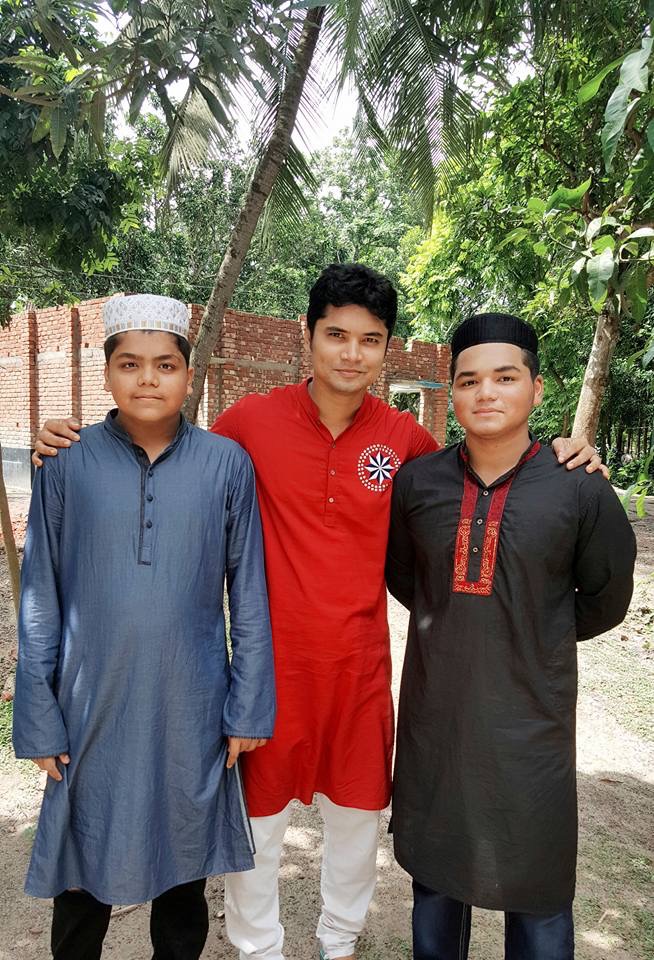 ---
"Who are you?"
The question that appeared on my last summer English assignment kept lingering on in my head as I flew back to my home country, Bangladesh, for the first time since I came to America. On the 26 hour flight, I kept pondering this. At first, I complained endlessly since I saw no reason to go back to a country I do not even remember. A country prone to monsoons, has an authoritarian ruler, and half the world does not know it exists. My father reassured me that I needed to see keystone places for my development such as our original house, the culture, my grandparent's tree, and the native land.
Upon my first step outside of Hazrat Shahjalal International Airport, I felt the harsh weather beating down on me. The streets were filled with litter and garbage. At every corner of each street, homeless people begged for food just to survive. My family got into a rickshaw and slowly went to my grandparent's house. I was disappointed and regretting my decision to come to such a pathetic land. We arrived at the house, filled with vacancy and the fading memories of my grandparents.
I changed into my ethnic clothing and went to visit my grandparents' grave. I walked through the hectic bazaar and then reached my destination: Graveyard of Magura. I walked to their tombstones and greeted them. I told them so many stories, and they listened to them all. Around late noon, I finished the conversation and went away. The sky was filled with thick gloomy clouds and I did not even notice. Remembering how chaotic my previous route was, I took the longer and lonely way. As I walked, I saw huts and mud houses, with half-naked children laughing and playing cricket. I kept going and saw teens climbing trees and eating the mangoes. As I kept walking, I saw old men come out of the local masjid and conversing on their way home. After some time, I entered a place full of unmaintained grass. The sight of my country in such vile conditions dismayed me.
Drip. I felt a wet sensation on my right shoulder. I looked upon the gray sky, bewildered by the absence of the Sun. Another water droplet splashed on my left cheek. Before I could fully comprehend the situation, it started pouring. Quickly, I ran under a mango tree for shelter. Caved in by the sudden rainfall, I looked at the kurta I was wearing. It was drenched. I could feel water rolling down my eyes to my cheeks. Lying to myself that the water was from the sky, I continued to let it out while I sat with my knees close to my chest with my head buried into my arms. Time flew by as I just sat there. I felt a leaf fall on my head. Instantaneously, all the negative feelings and emotions vanished. In awe of what just happened, I stood up and looked at the tree. I quickly realized it was the tree my grandparents nurtured. I turned around and stared off into the distance. The sun greeted me with a smile from a couple of miles away. The rain kept pouring upon the grassland and the sun kept shining far away. As I gazed upon the gray cold sky from the grass field, surrounded by the heavy rain, I felt protected. The tree still had the love of my grandparents which filled me with warmth. That irreplicable feelings helped me uncover who I truly am. My heritage. My home. My golden Bangladesh.
Dear Reader: This page may contain affiliate links which may earn a commission if you click through and make a purchase. Our independent journalism is not influenced by any advertiser or commercial initiative unless it is clearly marked as sponsored content. As travel products change, please be sure to reconfirm all details and stay up to date with current events to ensure a safe and successful trip.
---