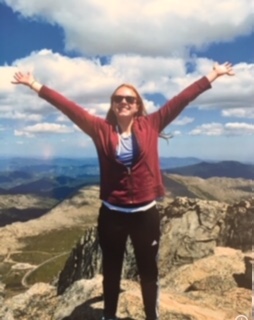 ---
Traveling with family is never without complications. My little brother and I experienced this firsthand this summer, on a vacation to Colorado. On a bright and sunny day, my family and I set off back down the pristine Emerald Lake Trail in Rocky Mountain National Park.
In typical parental fashion, my mother and father were more focused on taking pictures of their children ("for posterity!") than on the almost 2 mile hike down the trail. My brother and I found ourselves hiking ahead, then waiting for our parents to stop photographing the Aspen trees and elk, and start catching up.
"Mom, can't you guys walk a little faster?" my brother pestered.
I chimed in, "do you really have to photograph everything that you see?"
"Is there somewhere that we need to be?" responded my father. "We have plenty of time!"
I was placated, until I realized that I actually did have somewhere to be. More specifically, my bladder realized that I have somewhere important to be. Turning back to my parents and their turtle-like pace, I informed them that I would need to pick up the pace.
"Could the two of us just go on ahead to the restroom?" I pleaded, gesturing to my brother.
"Well… I suppose so…" my mother said hesitantly. "Promise me you won't get lost, though," she added.
We assured her we wouldn't, and set off down the trail. Forging onward, we passed a waterfall that poured into a babbling creek. I gritted my teeth and continued on. After about an hour, we arrived at a trail divide. "I don't remember there being a split," remarked my little brother.
My mind was fixated on far more important matters, like not peeing my pants, so I simply picked a random direction. Two hours later, we stumbled into the trailhead parking lot. I sprinted towards the port-a-potty, and emerged in sheer relief. That was short-lived, however, when I took stock of my surroundings, and noticed the panic on my brother's face, and the fact that we were not at a familiar trailhead. I looked around, expecting to see the picnic tables and ranger stations that we had passed by that morning. Instead, I saw solely a desolate parking lot.
My mother's strict instructions to "not even think about getting lost!" echoed through my mind. Just then, a park-run shuttle drove into the lot. The doors opened, and my brother commented, "Mom is going to kill us if she finds out we're lost." Seeing no other option, I boarded the park shuttle with my little brother in tow, hoping for return to the right place. As the shuttle took off, winding its way down the twisting mountain roads of the national park, I glanced at my brother. His expression matched my thoughts.
I shook my leg nervously, and peered out the window. The bus slowed, and turned into another parking lot. There, outside the window, was the familiar ranger station, picnic tables, and our parked car that we had left behind that morning. Breathing sighs of relief, my brother and I exited the bus. We made eye contact, and after a few seconds, both of us burst out laughing. We were still giggling by the time our parents finally appeared at the Bear Lake trail head. As they made their way towards us, my brother and I glanced at each other, and silently agreed to never worry our parents by letting them know about our close travel call.
Dear Reader: This page may contain affiliate links which may earn a commission if you click through and make a purchase. Our independent journalism is not influenced by any advertiser or commercial initiative unless it is clearly marked as sponsored content. As travel products change, please be sure to reconfirm all details and stay up to date with current events to ensure a safe and successful trip.
---