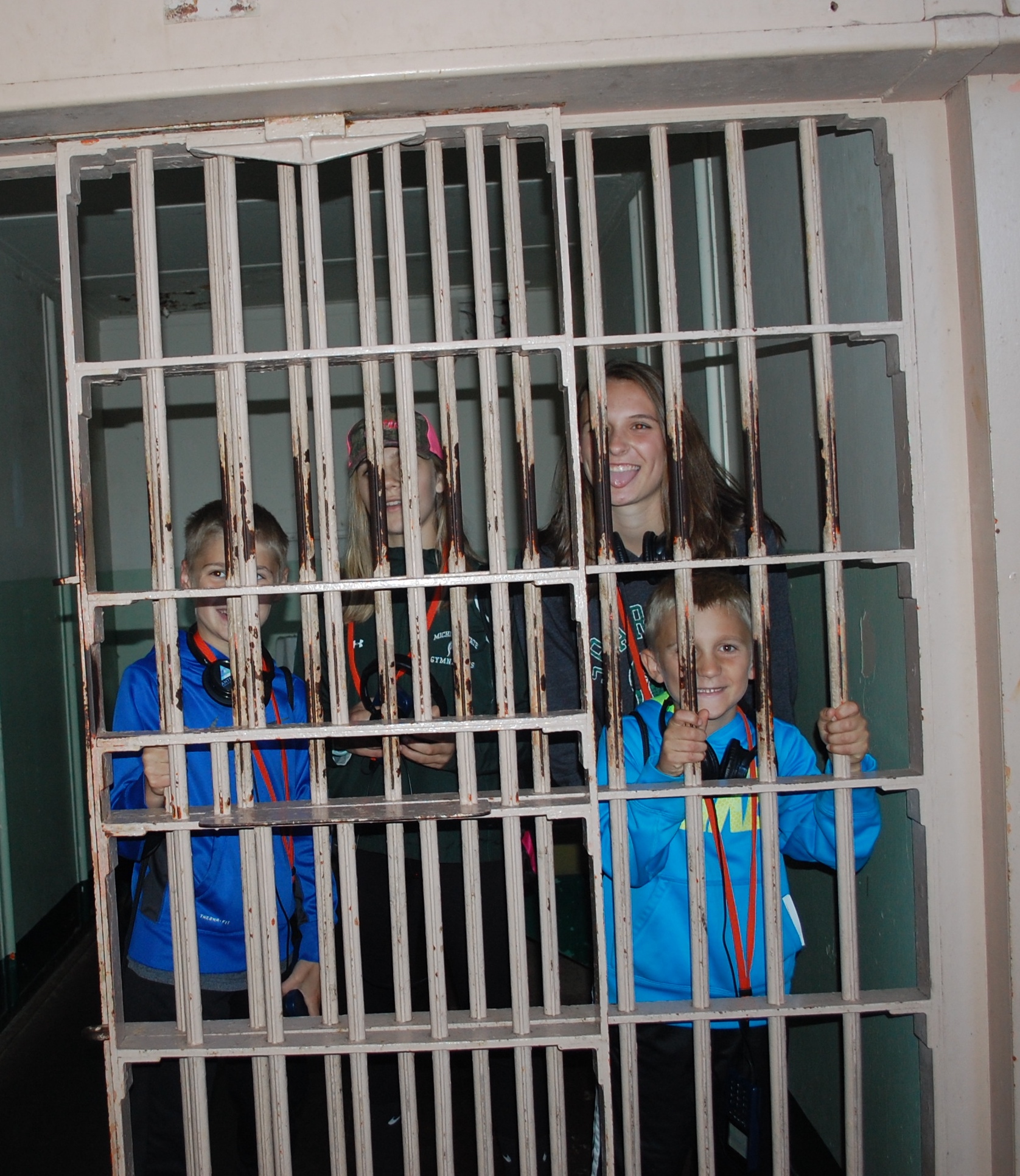 ---
"We drove 2,400 miles, 35 painstaking hours in the car to see a jail, much less one that's abandoned?" I rest my arms on the boat railing and glanced over at my exhausted family. After a long journey from Michigan to California, a boat ride to an island is the last thing any of us wanted.
My dad seems thrilled, making me wonder why adults are so fascinated with touring boring, dilapidated buildings that have almost no importance. I squint, barely able to make out the blurry outline of Alcatraz, an infamous jail located off the coast of San Francisco, California.
Discovered in 1775 by Lieutenant Juan Manuel de Ayala, the island housed the first lighthouse on the coast of California. By 1934, the seabird habitat had been developed into a maximum-security federal prison that some of the most dangerous convicts called home. Often referred to as "The Rock," the penitentiary existed from 1934 to 1963 and was the final destination for America's most notorious and dangerous inmates like Al Capone, George "Machine Gun" Kelly, and Robert Stroud, nicknamed the "Birdman of Alcatraz." After 29 years, the U.S government ruled that the operation was too expensive to finance and closed the prison. It sat uninhabited until 1969 when Native Americans took it over and held the Island as Indian lands. The rondeau lasted 14 months until the government forcibly removed the Indians and the National Park Service seized Alcatraz for touring informational, and historical purposes.
The boat stops and we were greeted with the smell of bird feces, the view of a monstrous cement building sitting atop a rocky, yet hilly terrain, and headsets that provide a self-guided tour. Because the prison is isolated from the mainland by icy, frigid waters and was built with one entrance, a jailbreak is almost impossible. Nearly a dozen attempts have been made, but none successfully completed.
The headsets explain that the Federal Bureau of Prisoners saw Alcatraz as "the prison system's prison," a place where disruptive and disrespectful inmates were sent to learn order and respect for rules and regulations. Less than 1% of the nation's inmates spent time there, accounting to 260-275 of the most threatening people of the 20th century.
I shiver as I walk through long rows of cells that line the dimly lit hallways. Damp, moist air lays stagnant, giving the prison an eerie, almost creepy vibe. The thought serial killers, murderous convicts, and the most psychopathic and manipulative minds were here less than a century ago provokes me. From a tangible perspective, the prison seems like any other. Metal bars, barbed wire, and tall fences are strategically placed to contain convicts in like caged animals. Physically, Alcatraz was just a federal prison. Physiologically, however, is what sets "The Rock" apart. Hundreds of the country's most dangerous men were transported there and the conditions that greeted them were dehumanizing and degrading. Each individual cell measured 5×9 feet and was so cramped that men could extend their arms and touch each wall. Inmates were confined to their cells 24 hours a day. Often, convicts spent time in cells that were completely cut off from civilization and ultimately, any light. A prisoner named Roy Gardner, famous for robbing trains, wrote that "Hellcatraz" was the "tomb of the living dead."
Alcatraz is not a boring, old, dilapidated jail. The psychological power and influence exerted over the century's worst masterminds are truly eye-opening. The horrific reality of the loss of hope, humanization, and health make the cement fortress worth any 2,400 mile, 35-hour drive.
Dear Reader: This page may contain affiliate links which may earn a commission if you click through and make a purchase. Our independent journalism is not influenced by any advertiser or commercial initiative unless it is clearly marked as sponsored content. As travel products change, please be sure to reconfirm all details and stay up to date with current events to ensure a safe and successful trip.
---