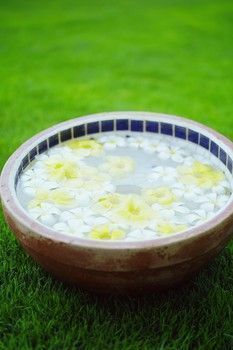 Being raised in a middle class family, I took a lot for granted. I had grown to believe that many things in life — "televisions, computers, grocery stores, restaurants — "were customary, even necessary. But six weeks in the underprivileged Toledo District of Belize dramatically changed my perspective.
I transformed from a child, seeking comfort from my belongings, to an adult understanding where the true treasures of this world lie. With my uncle as a guide, I encountered the Mayan culture in the remote villages of Belize. Exposure to this completely different form of existence opened my eyes to the wealth within my friends and family.My dad's brother, Dick, is a priest and has lived in Central America for twenty-eight years.
Last summer, I visited him at the southern tip of Belize in the town of Punta Gorda, where paved highways give way to dirt roads and walking trails that are unfamiliar to all but the locals. I spent most of my time exploring these alien paths, where there was seldom a trace of tourism. While working in isolated villages with my uncle, I become immersed in the culture of the Kekchi and Mopan Mayans.
Sheltered by my American upbringing, I never could have imagined the distinct world I experienced.At first, I was shocked by their lifestyle. The things I had taken for granted were nonexistent in these villages. Televisions and computers? The Mayans did not even have electricity.
Restaurants and grocery stores? They were nowhere to be seen. The Mayans prepared all their food from scratch in their homes, including their most indulgent meal, Caldo, a stew made with whatever could be found, be it chicken, goat, pig, or even armadillo. They had no clean water, no hospitals, no vehicles, no plumbing.
The little that they owned were true necessities. I began to realize that much of what I had considered essential were actually luxuries. Things I once found customary in life became gifts that I was grateful to possess.
Through this experience, I discovered that the most important things in life were not things.Having so little, the disadvantaged Mayans appreciated everything. Their sense of community was greater than any I had seen before. I witnessed the entire village of San Vicente rejoice after the marriage of two young villagers.
I also saw the anguish in the faces of parents when their seventeen-year-old daughter was slowly dying from the poison of a deadly nightshade plant. The Mayan people relished every day spent on Earth, every moment with their loved ones, because they never knew when it might end unexpectedly.By tasting the Caldo stew of existence, I discovered that human relationships fueled the Mayans' passion for life. They showed me that all human interaction is precious, from the bond between a mother and her child, to a smile from an unknown passerby.
It is these encounters, common throughout the world, that form the foundation of the human experience. Despite their poverty, the Mayans' taught me to look past the wealth and possessions that distract many Americans from recognizing this universal truth about life's greatest joys.
Dear Reader: This page may contain affiliate links which may earn a commission if you click through and make a purchase. Our independent journalism is not influenced by any advertiser or commercial initiative unless it is clearly marked as sponsored content. As travel products change, please be sure to reconfirm all details and stay up to date with current events to ensure a safe and successful trip.
---