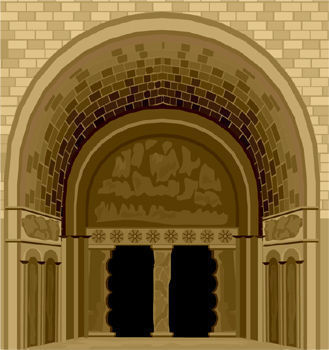 Je comprends pas. I don't understand- spend three weeks in Southern France with a family who speaks so little English they only recognize the name of your home town when you say Kurt Cobain, and you will find this to be the most important phrase in the French language. Or at least that is what I found last summer.
Traveling abroad changed my life in more ways that I could have ever possibly imagined. I gained cultural understanding, independence, and a best friend. Biarritz is a small, Southern, French surfing town practically on the Spanish border.
My host family lived in a tiny little apartment in the heart of the city. Although publicly reserved, the French people are incredibly robust and friendly at home. The bise on the cheek, whisky on the dinner table and penetrating personal questions about my love life were foreign and shocking to me, especially in a foreign language.
As the weeks passed I found that not only did my French grow cataclysmically, but I also learned to step outside my cultural comfort zone. Normally frustratingly shy and an infamous perfectionist, I had to learn how to ask for directions, communicate with strangers, and speak up for myself. After I returned home my friends and family were astonished at the transformation I had made.
I could do my own laundry, approach strangers, and was flexible to change. Also significant in my French experience was the global exposure I found in Biarritz. Four days a week my travel group attended a language school where we met people from Africa, Ireland, Italy, Spain, the Netherlands, and every other corner of the earth.
Every night the locals and home-staying teens would go down the local hang out 'La Grande Plage' (The Big Beach). One such night, the fourth of July, the seeds of my future were planted. It was late- well past curfew I am sure, and I was singing around a fire next to my close friends from the trip Claire, and Rachel, across the circle were several British teens playing the guitar and singing along with us.
The irony of the moment hit me like an epiphany. Here we were, descendants of all the key players of the American Revolution, on the anniversary of one the most rebellious dates of the war, singing and laughing together without judgment or apprehension. After that I knew I did not want to stay in the U.S.
for long. The importance and elation of multicultural experiences was engrained in my mind and molded my plans for the future. If all goes according to plan, I will become a surgeon or ecologist and work in Africa, Asia, and Latin America to alleviate some of the world's problems, providing health care, knowledge, and scientific studies on the effects of global warming, over population, pollution, and evolution on today's world.
And I couldn't be more excited. I also learned a lot about human relationships in France. My roommate Haley and I hardly knew each other before we left the U.S. As each day passed and through each new experience we grew closer. Although we came from different family backgrounds and life experiences we found that we had many things in common. The most important was an affinity for art, which we used as a form of expression and release during those difficult days we battled the language barrier. Now that we have been back in the states for almost a year, we have become best friends and I do not know how I lived without her. She has been at my side through emotional breakdowns, grueling AP exams, and learning to skate-board. Without the culture shock that I faced in France I do not think I would have found my self able to open-up to someone like I do with Haley, living in France taught me to trust. Living in France allowed me to uncover a new cultural perspective in many aspects of my life. I learned to step outside the box, enjoy learning about foreign cultures, and to look for the good in people allowing me to trust others. I learned that you can not always control where your life is going and that experiences change you in ways you can not predict, which is why, sometimes it is best to just lift up your arms and exclaim 'JE NE SAIS PAS' and let life's current take you where it will soaking up all the scenery you can along the way.
Dear Reader: This page may contain affiliate links which may earn a commission if you click through and make a purchase. Our independent journalism is not influenced by any advertiser or commercial initiative unless it is clearly marked as sponsored content. As travel products change, please be sure to reconfirm all details and stay up to date with current events to ensure a safe and successful trip.
---