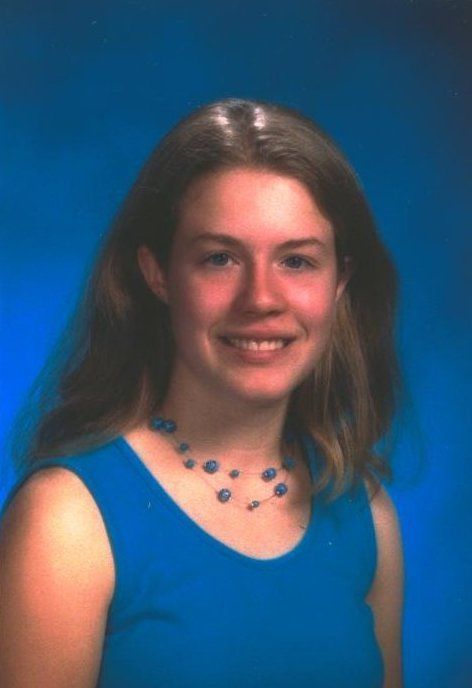 There is nothing more thrilling than traveling to a foreign country with your best friends, seeing the ancient cities and treasures of a land steeped in history, and performing the music of the greatest composers before eager audiences. That was the remarkable situation in which I found myself the summer I toured Spain and Portugal with the Greater Boston Youth Symphony Orchestra. For me, an aspiring musician, traveling to Europe with a prestigious youth orchestra was a dream come true. At first, it seemed almost unreal, but by the time we arrived in Granada, Spain, I was well-used to the routine of traveling to a new city, exploring for a while, rehearsing, and then playing a concert.
Somehow, though, as my friends and I prepared for an evening performance in Granada, there was a general feeling that this concert would be different and special. Perhaps it was the novelty of playing late at night, a common event in Spain, but something unusual for us Americans. Perhaps it was the soft warmth lingering in the air as the sun set, or the picturesque street we walked along to reach the concert area. On the way there was a pleasant atmosphere, as we glimpsed casual pedestrians out for an evening stroll. We passed by a seemingly popular open cafe; it had lighted tables and plenty of patrons, pleasantly chattering. It took some minutes to reach the concert location: an open plaza, framed by buildings with balconies and flower boxes, and directly behind the playing area, a magnificent white cathedral, soaring upward.
I then realized why this concert was to be different. Earlier concerts had attracted only small audiences, but for this one there was an incredible crowd. In front of the playing area, there was an enclosed, gated area containing folding chairs, all of which were filled. More people surrounded the gate, on all four sides, and still more hung from the balconies, out windows, and from every possible vantage point. All were watchful, waiting for the music to begin. I could not believe how many people had come to the concert. As we prepared to play, there was an exciting tension in the air — " the tension that comes from knowing that the audience cares about music, and is eager to hear it.
And we played for them, under the open sky. Birds flew overhead. As night fell the stars began to shine. Amidst the people and the birds and the busy background sounds of the city, there was a magical feeling of life at the concert. Invigorated by the life around us, in the city and in the audience, we played with more inspiration and spontaneity than ever before. The music poured from the orchestra and fell upon the audience, a sincere gift reaching across generations, cultures, and life experiences. When the concert finally ended, everyone was thrilled.
Afterwards, I was putting my instrument away, I saw a kindly, grandfatherly-looking man standing by the gate. He was curious to talk to someone from the orchestra and gestured to me. I went to talk to him, but quickly discovered that neither of us knew a single word of the other's language. I had no words for communication with him; it at first seemed disappointing. But then I realized, as he beamed at me happily, his eyes sparkling, that he had truly enjoyed the concert, and that the necessary communication had already been made. It was enough to share the experience of the music, and no further words were needed. I shook his hand and smiled back at him.
As we left the plaza, I realized that participating in the tour had given me a meaningful experience. Traveling and playing with the orchestra allowed me to share the joy of music, and a special form of communication, with others — even if I didn't know their languages. I realized that, in the face of cultural or linguistic differences, there can still be something shared between people. People of all backgrounds can understand each other, because there are some things deep within us that speak to all of us, no matter where we are from.
Dear Reader: This page may contain affiliate links which may earn a commission if you click through and make a purchase. Our independent journalism is not influenced by any advertiser or commercial initiative unless it is clearly marked as sponsored content. As travel products change, please be sure to reconfirm all details and stay up to date with current events to ensure a safe and successful trip.
---