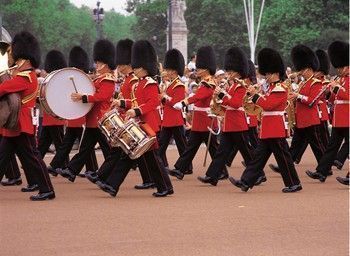 Two years ago, our high school marching band took a trip to Disney World in Florida. We were very excited because we were going to get to march in the Disney Parade. It was a very exciting experience for all of us.
Of course, not all of us enjoyed it. I actually had a pretty bad day on the third day of the trip. I had lost my cell phone on one of the rollar coasters. Nobody wanted to help me look for it or even waste their time going with me to the lost and found office. Luckily, they found it and shipped it to my home.
There were other people who had bad times on the trip. One of my best friends is not a morning person, but every day we were made to get up early. One of the chaperones had to pour water on my friend to get her to wake up. Let me tell you that she wasn't too happy about it.
The thing that everyone needs to know, is that even if you are having a bad day, you need to turn it around. Especially on vacation. Nobody wants to be depressed on their vacation, but they do want to have a good time and relax. That is what vacation is all about. It is getting away from the norm at home.
On our second to last day, we got to march in the Disney Parade. That is still one of the most exciting things that has ever happened to me. Marching down the main drag in front of the Disney Castle with people on both sides of you, cheering you on. I do not think that there is any better feeling than that. That parade is what turned my trip around. After it, I had the best time of my life. Also, my friend got used to the early mornings.
Although, losing my cell phone was not the only bad thing that happened to me. I ended up getting lost on the way back to the buses. I was traveling with my group, but I got off on the wrong stop of the monorail train. Everyone was mad at me because I had cost them swimming time at the hotel. I was scared to death, but I got over it eventually. The chaperones and my band directors made me feel better about it.
We traveled to a lot of places in Disney World. We went to Epcot, MGM Studios, Blizzard Beach, Monsoon Lagoon, and several amusement parks. The rides there were amazing. Of course, it is Disney so there will be a lot of technology. I got to ride a rollar coaster that went backwards and forwards. It was awesome and scary at the same time.
There were also other famous rides that have been there since the park first opened, but I didn't get to ride those. Most of the waiting in lines took forever. There were lines that had a waiting time of two hours or more. That is how busy Disney World is almost everyday. It didn't stop us. I don't believe that anything stops us band kids. We put up with a lot of stuff during our marching season, so we don't let anything else bother us the rest of the time.
The main point of going on vacation or on a trip is to relax and get away from your normal life. To do this, you must not let anything bad that happens, stop you from having a good vacation. Stuff happens, so just forget about it and have fun. If you let every little thing affect your life, then you won't get anywhere. So live your life to the fullest and go on vacations. Definitely, go on vacation with a group of friends because there is no better way to travel. If you are with all the people that love you and that you love, then no matter what, you will have fun.
Dear Reader: This page may contain affiliate links which may earn a commission if you click through and make a purchase. Our independent journalism is not influenced by any advertiser or commercial initiative unless it is clearly marked as sponsored content. As travel products change, please be sure to reconfirm all details and stay up to date with current events to ensure a safe and successful trip.
---