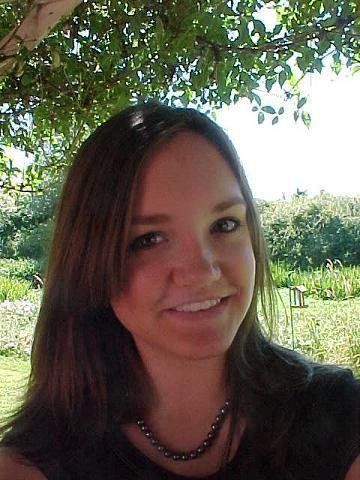 My stomach fluttered with anticipation and excitement as our Boeing 727 took off from the rain-soaked Portland Airport towards the Golden State of California. This, however, was not just any trip; this was the high school band trip to Disneyland. The once-in-a- high-school career opportunity to shed Longview, Washington, parents, pre-calculus classes and every other mundane aspect of our lives. Our flight was packed with approximately thirty eager, rowdy band kids on their way to "the happiest place on earth."
The plane arrived without incident and after what seemed to be hours rather than minutes, we loaded up on a tour bus en route to Disneyland. My best band buddy, Brittany, and I had previously made plans to stick together throughout the course of our adventure. We had both been to Disneyland years previously, when we were perhaps five or six years old. All we could really recall were a few fuzzy memories of an otherworldly land filled with unusually happy people, vibrant colors, childhood music themes, and unbridled joy. As we approached, our excitement grew — until we saw the theme park from the road. Propped up wooden backdrops? Wasn't the castle much bigger last time we were here? Where did all of the magic go?
We looked at each other. The apprehension didn't need to be expressed verbally. Our faces said it all.
"I'm reserving further judgment until we're in the park,'"I said hesitantly.
"Yeah, I'm sure it'll be great once we are actually inside the gates.'" Brittany replied with the same reservation.
And so our journey continued. We entered the park and walked through the Main Street flanked by shops on either side. Heading out to the rides, neither of us were feeling the magic yet. We stood in the middle of the park, unsure of where to go. Frontierland? The Dumbo Ride? The Matterhorn?
We kicked off our Disneyland experience with some ridiculously overpriced French fries and then pondered which ride to experience first. After waiting in line for what seemed like eternity, we were strapped into a train on Thunder Mountain. Suddenly, we were catapulted back in time. It was undeniably everything we remembered it to be.
As the train rolled back into the loading area, we babbled animatedly.
"That was SO amazing."
"I can't believe we only get to be here for two days!"
"How are we possibly going to get to do everything we want to? We have to get moving now!"
The man with his daughter in an adjacent cart must have overheard us. (After all, we weren't very quiet.) He turned around and offered us what is arguably one of the most wonderful and unexpected gifts I have ever received.
"My daughter and I are leaving this afternoon. We got these Dream Fast Passes today. Would you like them?'"he asked.
Would we like them? WOULD WE LIKE THEM?!
After graciously thanking this generous man, we hit the park with a new and improved attitude. With these Fast Passes, we got to bypass the painfully long lines for all of the main attractions. Space Mountain, Autotopia, Indiana Jones — we did them ALL.
We wandered through the park until closing. Even though we were sixteen years old, we blended in seamlessly with the childlike bubbliness of the youngest of the kids that surrounded us. We had re-discovered the magic of Disneyland. Surprisingly enough it wasn't in the always-smiling faces of the characters. Nor was it Alice in Wonderland's spinning teacups. It wasn't in the breathtaking fireworks that sparkled overhead or adrenaline rush that followed our tour of The Haunted Mansion. We didn't find it in the Mickey-shaped pretzels or in the murky fog of Pirates of the Caribbean.
We discovered the magic of Disneyland in the kindness of a stranger.
Dear Reader: This page may contain affiliate links which may earn a commission if you click through and make a purchase. Our independent journalism is not influenced by any advertiser or commercial initiative unless it is clearly marked as sponsored content. As travel products change, please be sure to reconfirm all details and stay up to date with current events to ensure a safe and successful trip.
---