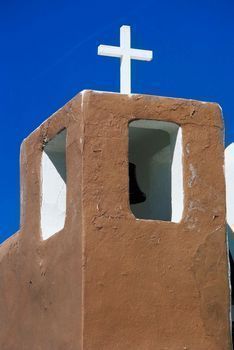 I squirmed in my seat, trying to get a good look of the scenery flying by outside my window. The lulling sound of the tires on the pavement was almost drowned out by the yells, jokes, and laughter of my fellow youth group members. As I shifted my legs in the tight space, I heard the crunch of stale Doritos and the clinking of soda cans beneath my feet.
Sleep was impossible because my seatmate found it necessary to raise his voice and gesture wildly while recounting his stories. I sighed as I thought of my parents and my brother stretching out in the less-crowded van ahead of us. 'Only five more hours to go,' I thought optimistically.
Until what? I knew where we were going, but did I really know what awaited us? My excitement mingled with apprehension for a moment, and then it was gone. I smiled inwardly. 'This is where I need to be,' I assured myself.
This trip was going to be a wonderful life-changing experience; what was even better, my family was going to get to share it with me. I grew more eager with every second that our church van caravan got closer to the Mexican border. Thinking back about that trip, the two best things that my family experienced were the joy of assisting the needy and the personal interaction with the people we met in Mexico.
We arrived in Madamoros, Mexico in the early evening. The church we were to stay at was located next to a bustling street corner in downtown Madamoros. Since we arrived late in the day, we did not work the first day.
We ate dinner and played catch with a football someone had brought with them. We all went to sleep early to get our rest for the next day–a work day. The three tasks we were assigned were repairing several roofs, building a small addition to the pastor's house, and painting the church's fence.
I got to work with members of my family at each work site, and I believe that we bonded more while doing these acts of service than we would have if we were lounging at a resort hotel instead. I saw my hardworking dad relax and grin while he did his work. My usually nervous mom smiled at the local people's incredulous stares.
My reserved brother went out of his way several times to help even when he was not needed. Each one of us discovered a new, positive thing while we were working. We saw each other working cheerfully toward a common goal–to help those who are less fortunate.
The looks of gratitude on the faces of those we helped were unforgetable and made every sacrfice completely worthwhile. The only thing better than serving the people in need was actually getting to interact with them on a personal level. Before I went on this missions trip, I never would have guessed how similar we and the people of Madamoros are. Different qualities of life, languages, cultures, and interests seemed like too much to overcome until we interacted. In spite of all the differences, we connected with the people of Madamoros.
Each night after our work was finished, our church group would venture out to a local park or neighborhood to give a Bible lesson to the kids in the area. Only a few of us could speak Spanish, so the rest of our group had to communicate with the kids nonverbally. Somehow, the kids were able to understand us and were obviously as fond of us as we were of them. I will never forget the sweet little girl who took my hand and led me to meet her mother. She kept smiling at me and once reached down to pick flowers for me. Tears welled up in my eyes as I told her 'Thank you, friend,' in her language. I was touched even further when I observed my family with the children. None of my family could speak Spanish, yet they still found ways to show that they cared. I saw two little girls give my dad a hug as he helped them with their craft.
My mom allowed a little boy to hold her prized camera and take pictures of his friends. My brother grinned and high-fived several rowdy boys when they beat him in a game. Seeing my family touch the lives of the Madamoros children helped me see the tender side of the people I had been living with all my life. I saw them show God's love to children that were starving for it, and in turn, my dad's, mom's and brother's own lives were touched. Being able to establish relationships, no matter how brief, and being able to communicate God's love through our actions was an incredible experience for my family. We all got the opportunity to see each other in a different light.
Reflecting back on that missions trip last Spring Break, I believe that it was one of the best things we have ever done as a family. We got to observe each other in different situations, and sometimes what we saw was surprising. We discovered new things about each other. I learned just how sacrificing and kindhearted my dad, mom, and brother can be; I never noticed those qualities at home. What we learned about each other has brought us closer together. We relate to each other as friends now, not as strangers living under the same roof. The missions trip to Mexico may not have been the most glamorous Spring Break trip that we have experienced, but I believe that it was the most beneficial by far.
Dear Reader: This page may contain affiliate links which may earn a commission if you click through and make a purchase. Our independent journalism is not influenced by any advertiser or commercial initiative unless it is clearly marked as sponsored content. As travel products change, please be sure to reconfirm all details and stay up to date with current events to ensure a safe and successful trip.
---