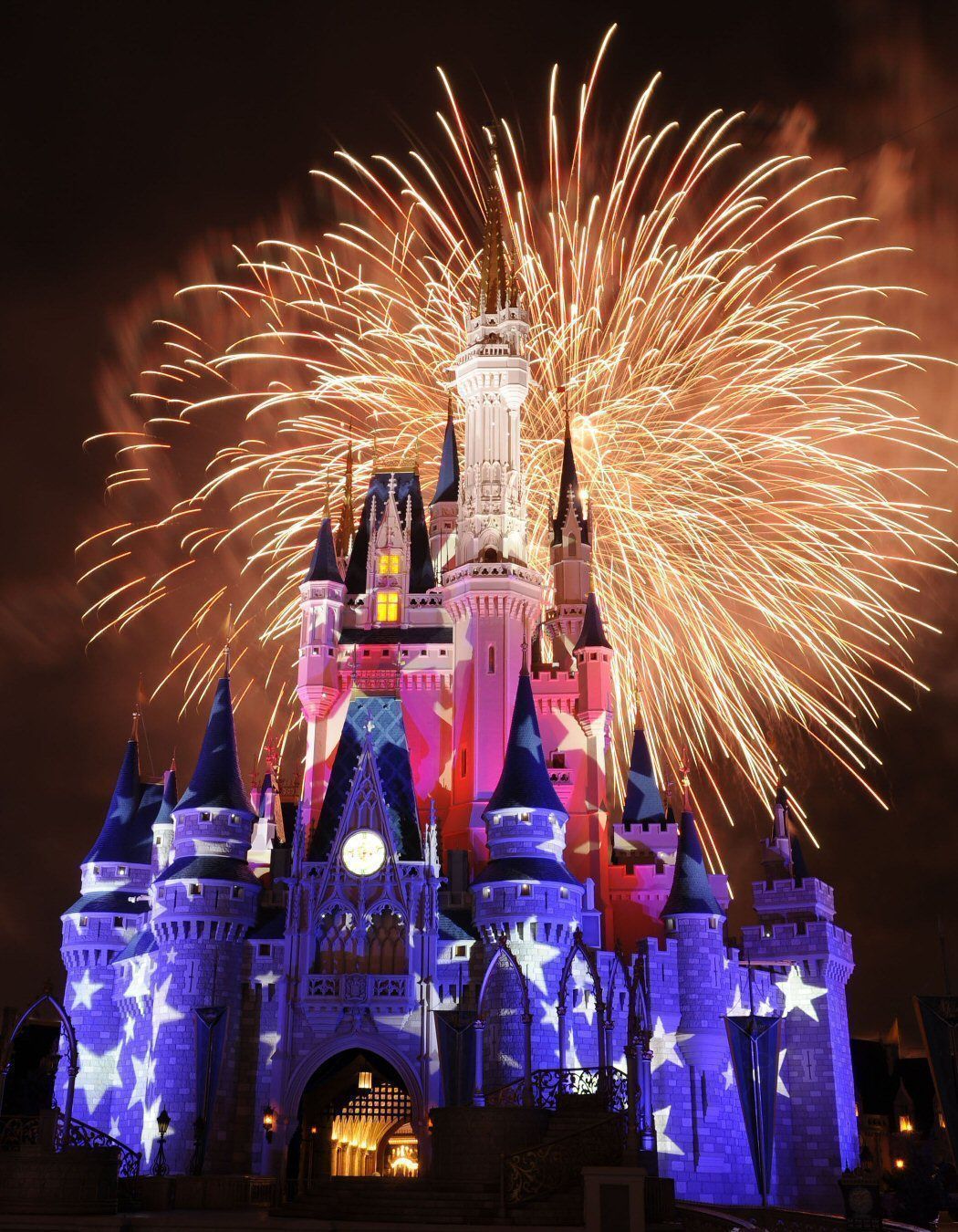 When people talk about going on a family vacation, the horrors associated with the trip often include screaming babies, confusing plans, and frequently, a few illnesses are involved. May I just say, my family and best friends took a vacation to Disney World, and none of these catastrophes were circumvented. The following account of sophomore year's spring break could very well sound like something that's been made up; however I solemnly swear that everything I'm about to say is the complete truth. 
After a strenuous day of exams, my two best friends, Caitlyn and Erika, came home with me from school. We were all packed to leave, and just as the sun was beginning her slow descent, my mother, stepfather, grandmother, sister, two best friends and I made our way to the airport — thankfully in two separate cars. The instant we unloaded the cars my three year old sister heaved up her entire lunch all over the sidewalk in front of the skycap. This was the first omen.
After cleaning Savannah up and changing her clothes, we barely managed to make it to our plane on time. The first half of the flight was great! Everyone was excited, and it seemed that Savannah was feeling better — until we smelled something that was — not exactly attractive. Obviously my sister was not well, and sitting in the row behind her wasn't the most pleasant experience for me and my friends.
It took hours to find our luggage and clean my poor, crying sister. My grandmother, friends, sister, and I waited in a lobby in the Orlando airport, near the rental cars for about forty-five minutes while my mom and Robert (my step dad) got lost in the airport. We got to the rental house at 1:00 AM. We had to make a food run with time that wasn't there to a Wal-Mart we couldn't find to get food with money we didn't really have. What an experience — trying to find foods everybody liked.
The next day, my Uncle Ryan and his son, my cousin Justin, flew in shortly after my step grandmother, Sandy. Ryan and Justin are, I'm sure, the only people who can't have fun in Disney World because they're too impatient to wait in line or walk around in a park enjoying the sites. There just wasn't enough action for them. Sandy simply likes to micromanage all aspects of everyone's life, and complains about everything. I would ask the reader to keep in mind that the ten of us were then under the same roof.
Anyway, the day after this, my grandmother (who had overdosed on her Vicodin and was not quite in her right mind) had what we shall refer to a "Savannah-on-the-plane accident" all over the living room floor. My poor mother spent the entire evening cleaning up. Surprisingly, she managed to catch the same "bug" two days later. Savannah-on-the-plane accidents were abounding at this point. My mom missed the extraordinary dinner she had planned for the entire family (even my crazy grandmother attended).
Throughout the entire dinner, my Uncle Ryan (who is single and quite the ladies' man) flirted with the waitress. My step grandmother (who frequently acts worse than my little sister) complained about how it was "too hot" then "too cold" in the restaurant, and "the meat wasn't cooked all the way," and finally pouted because "Goofy wasn't sitting at our table." It was a shame my mother wasn't there.
We went to the Animal Kingdom during the vacation. It was by far the hottest day of the trip, and my friend Caitlyn had a short little adventure of her own. We were walking along on the walkway in the direct sunlight when she stopped and said, "I think I'm going to be sick." She then proceeded to walk to the side of the path and vomit all over the plants and vegetation beside the lane. When she stood up, we began looking for the next ride back to the house. Much to our surprise, she was perfectly fine after this episode and for the remainder of the trip. Erika's step dad was too jealous of our luxurious vacation to leave it to us and drove down with Erika's little sister halfway into our trip. They abducted Erika for a few days. She must have missed us terribly.
I managed to not get sick for the entire trip. Honestly, by the end, I was really sad to leave. While all I talked written about sounds like I couldn't have had a worse time, it was truly one of the best vacations I've ever had. For every single time there was a crisis and we had to re-think our plans, there was ten times the laughter to be had. For every moment of stress there were three moments of true bonding between old friends, siblings, or parent and child. For every second of despair there were seven seconds of heaven. From this trip, I learned how to "roll with the punches," so the saying goes. I learned that everything doesn't have to be perfect in order for us to have a good time.
There was one moment, on our last night in the Magic Kingdom, when my entire family was standing outside watching the fireworks at Cinderella's Castle. My family and friends were all smiling and staring with wide-eyed wonder at the spectacle before them. I felt like a child again — happy, despite everything that had gone wrong. We were all children that night. We were all blissfully happy. I wouldn't have traded that moment for anything in the world.
Dear Reader: This page may contain affiliate links which may earn a commission if you click through and make a purchase. Our independent journalism is not influenced by any advertiser or commercial initiative unless it is clearly marked as sponsored content. As travel products change, please be sure to reconfirm all details and stay up to date with current events to ensure a safe and successful trip.
---