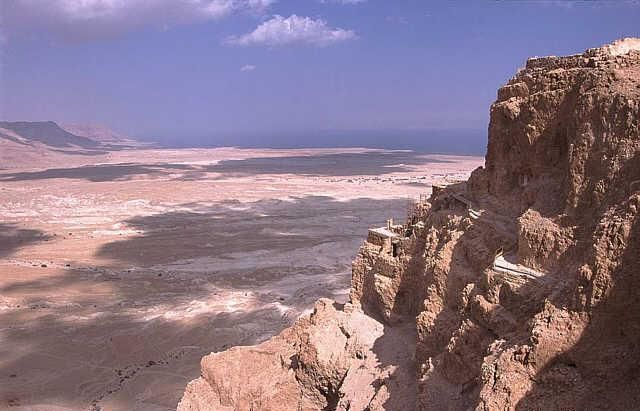 I felt completely out of my element when invited to take a student trip to Israel on late June of 2006. It was a trip designed to do two things—end our Holocaust studies with a trip to Yad Vashem, and open our eyes to the Arab-Israeli conflict. I knew very little of this conflict, except that the way it was phrased made it seem like each party had an equal gripe against each other. At least, that's what the hyphen indicates. My trip there—and the war that began during my stay—forever opened my eyes to what we know, and what we want to believe about the equality of goodness among nations, at least, as we understand it from some other shore.
The moment one walks in, the feeling that one is on existential edge is unmistakable—it's not just the airport security—it's the size of the country itself. But what was so important that I needed to cross the ocean to a place the size of New Jersey?
Even in the first few days of our trip, we were bombarded by local media, that is to say, Israeli news channels, and by and large, Arabic channels that were devoted entirely to covering their hatred of Israel. In plain, unbroken English, the call to drive the Jews into the sea was made again and again. We had no idea what was coming; we were reassured that this was the daily rhetoric. I looked high and low for an Israeli channel calling for the Arabs to be driven back into the sand, but nowhere, even to this day have I found one. It was in Jerusalem, on a hill in the French Colony section, that I could actually see the Mediterranean, the threat so constantly talked about during our stay.
Then, almost like lightning itself, the missiles and bombs began to fall. They started out like murmurs, then exploded like thunder in the distance. Fortunately, we were far enough south, under desert skies in Beersheba to be spared the terror of indiscriminate direct hits. We knew why the war had begun; even as a stranger in a strange land, I knew who had started the war, and I certainly knew that there was no courage in shelling civilians. Such hatred in that foreign rhetoric that I was never aware of until then. The State Department could not ensure our safe exit. And so, we waited a few more days in Beersheba; then, we were off to a day trip at the Dead Sea.
There, it all seemed so normal, now ten days into the fighting. People, families, husbands and wives playing on a beach in impossible heat. Suddenly, an alarm rang, not a siren, but a call just the same. On that crowded beach I watched men and women of almost all ages, hundreds, thousands maybe, get up to leave. I asked where they were going, these ordinary people. They were the reserves; they were off to fight. It was a sight so majestic, and yet, so chilling in its totality that it was the fitting end to my trip. In that moment I saw a nation rise together in stoic unison. I have never seen it here, nor do I know where I'd see it again.
We went home after that day. The war ended. Silly moral equivalences for both sides were imposed once more. And because I know from being there that the coverage I have seen since is all a preposterous obfuscation of the truth about people and places, the war continues.
Dear Reader: This page may contain affiliate links which may earn a commission if you click through and make a purchase. Our independent journalism is not influenced by any advertiser or commercial initiative unless it is clearly marked as sponsored content. As travel products change, please be sure to reconfirm all details and stay up to date with current events to ensure a safe and successful trip.
---