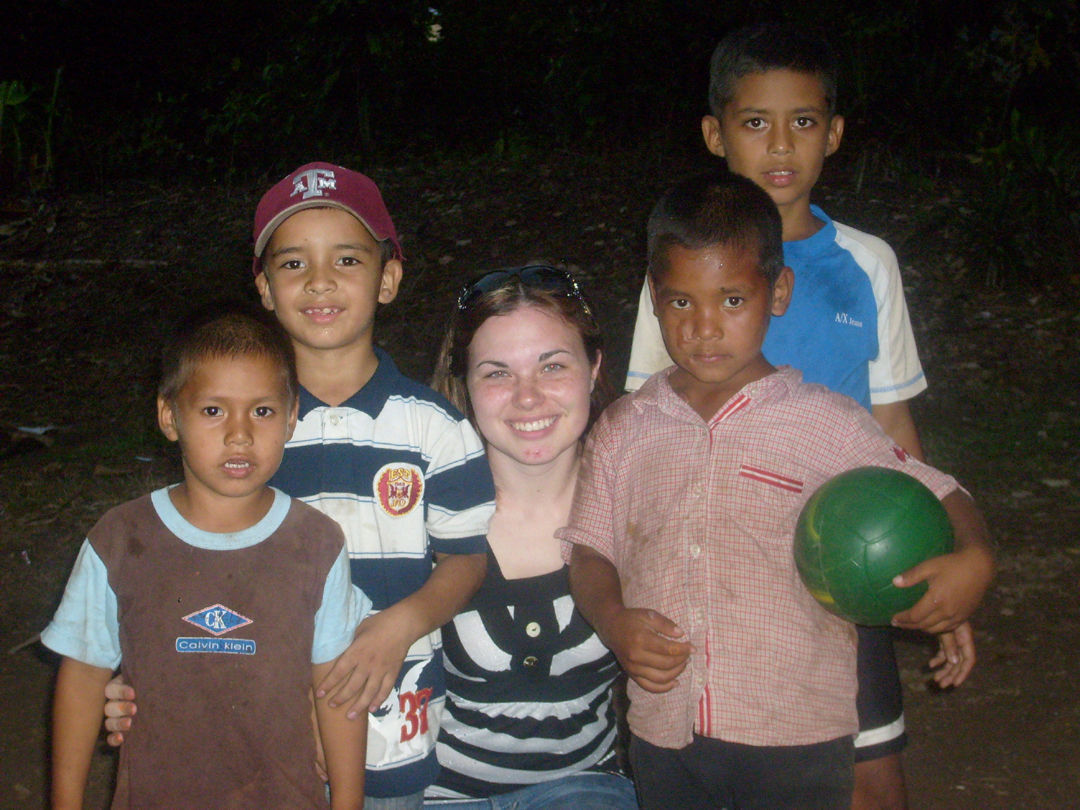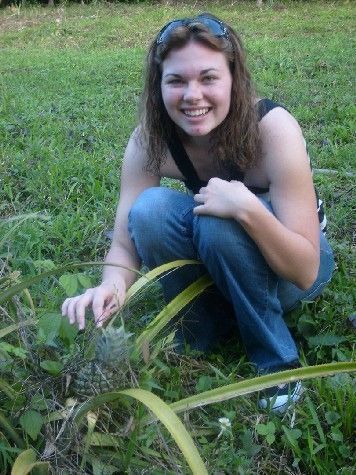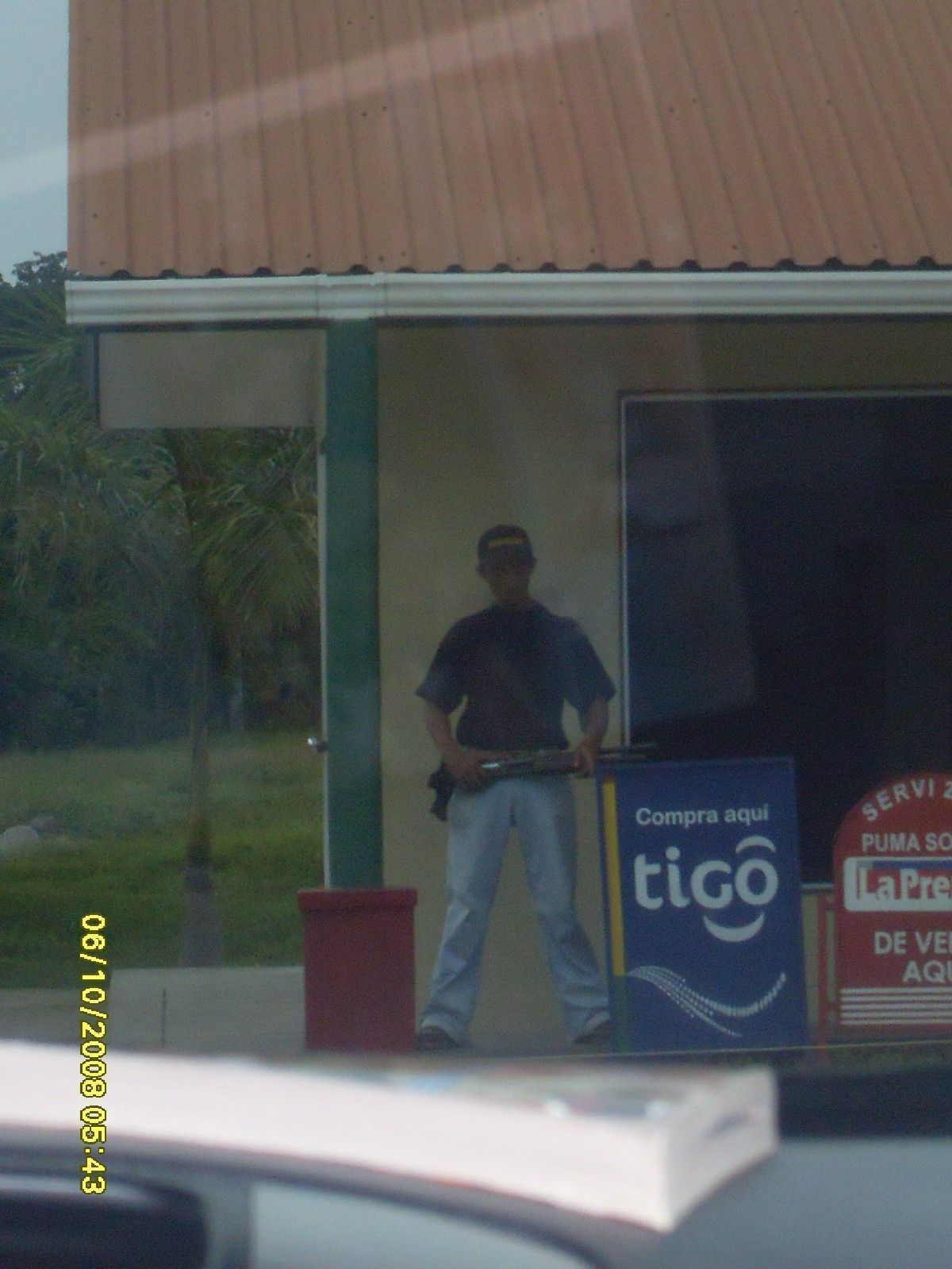 When the youth asked me to accompany them as their Translator to Honduras, I was thrilled; we would be staying in a family-run hostel called El Cortijo Del Lago up in the mountains, in Guama, Honduras.
     After landing in San Pedra Sula, we were picked up, and shown the city. Two things different that we all noticed was that one, at every gas station, and store, there are men, with AK-47's (We were told to behave, because around there cops "shoot first and don't ask questions"), and two, there are pictures of God all over Honduras, on the back of buses, on walls, etc. In Honduras, people don't just say bye, they say," Adios, quidate, y recuerdas que Dios/Jesus te ama" (bye, take care, and remember that God/Jesus loves you). It made me think, "why are we here to teach them about God, when they already know him? When they rejoice in him freely, and we are from a country that makes us hide our love for him.
      We were in Honduras for a week. While there, all of our meals were filled with fruit, and we soon met our new friend, Pepto Bismol! In that week, some amazing things happened. Everyday we had vacation bible school; during which, we had daily activities that taught the kids more about Christ. Before VBS, the boys would go to work at the local church, and us girls would relax for a bit, and then head to the village to play with the kids, and visit with the adults. Every day, I would help a boy push a cart down the road, to his mom's fruit stand. One day, before VBS, we watched some kids play soccer. There was a dog with them, which would run after who ever had the ball, at one point, he stole the ball from one of the players, and took off rolling it down the field with his paws. He was the Honduran version of Air Bud!  Another day, we were at VBS, making noodle pictures with the kids, when one girl named Danielle's nose started to bleed. We took her to her house, and her mother told us that this had happened to four kids recently, and they had died. Fortunately, Danielle turned out to be okay.
     The last day we were there, we went to the city of Pena Blanca, and went shopping; we bought mostly hammocks, and clothes. Later, we traveled further up the mountain, to the rainforest. We went on a long, but nice hike to the top. Once there, we swam in the waterfalls (there were two) for a while, and then went back down to the base of the trail to the little store, where they sell all kinds of American treats, including Dr Pepper. Which wouldn't be a big deal, but there are only 2 other places that you can buy Dr Pepper, and they are 3 hours from Guama, and I am a Dr Pepper-holic! That evening we went to church, after the service, we said goodbye to all our new friends, crying the whole time. Then we went back to get some sleep before heading home.
     Once home I realized just how much Americans take for granted. I realized how greedy and unappreciative we are. Even though we were supposed to teach them, they taught us. I consider it a blessing to have been able to go to Honduras, and meet all of those wonderful people, and will never forget all that I saw and learned. I hope to return, not only to help, but learn as well.
Dear Reader: This page may contain affiliate links which may earn a commission if you click through and make a purchase. Our independent journalism is not influenced by any advertiser or commercial initiative unless it is clearly marked as sponsored content. As travel products change, please be sure to reconfirm all details and stay up to date with current events to ensure a safe and successful trip.
---