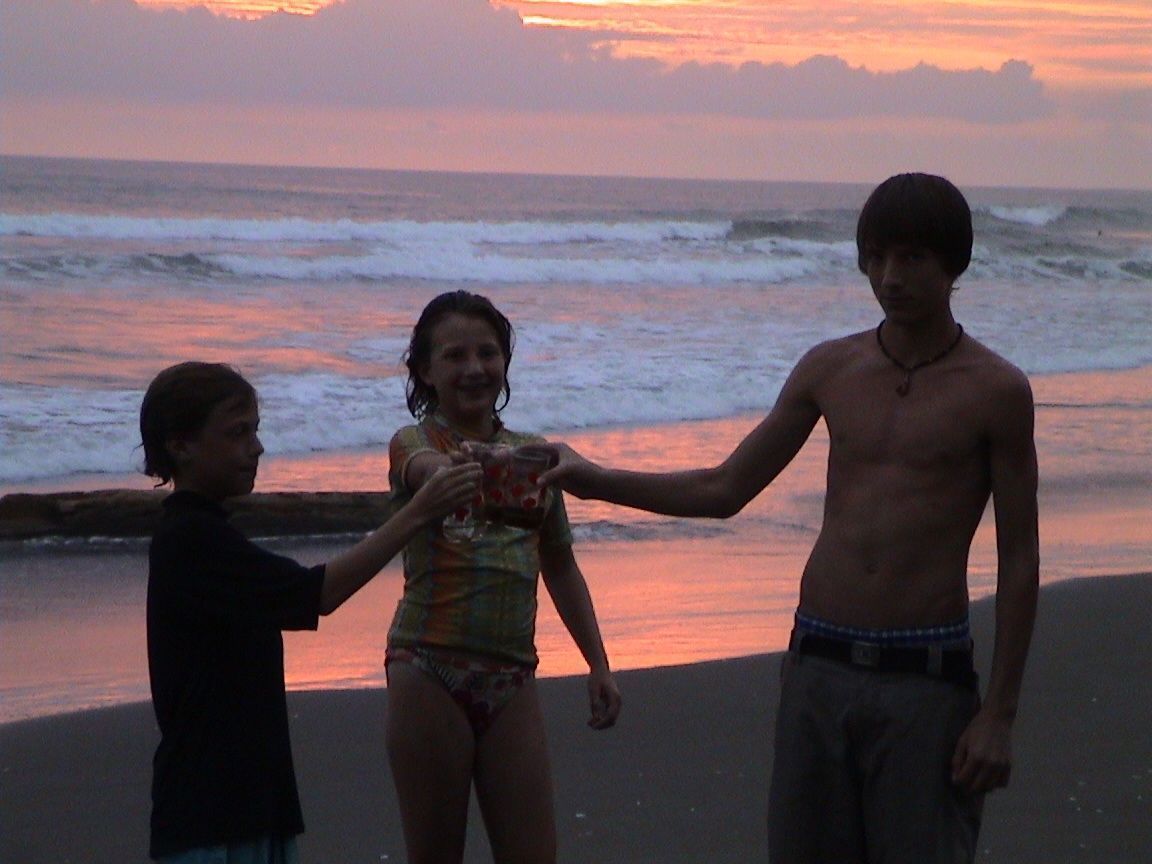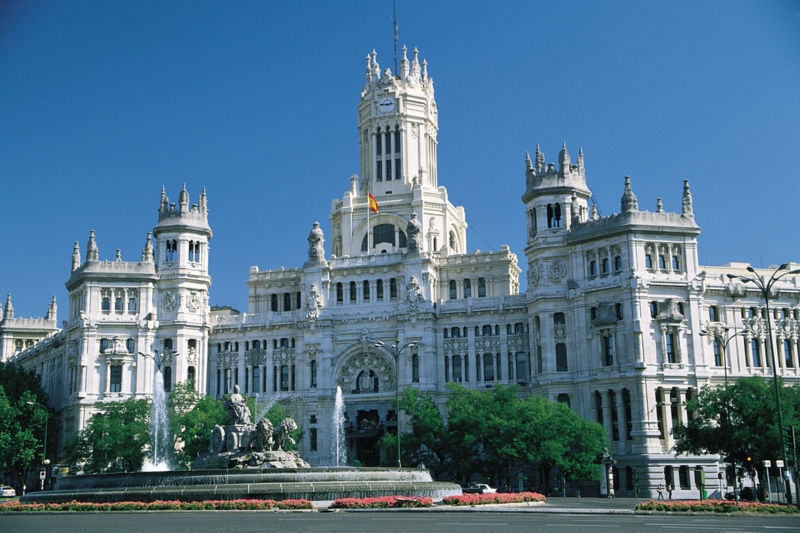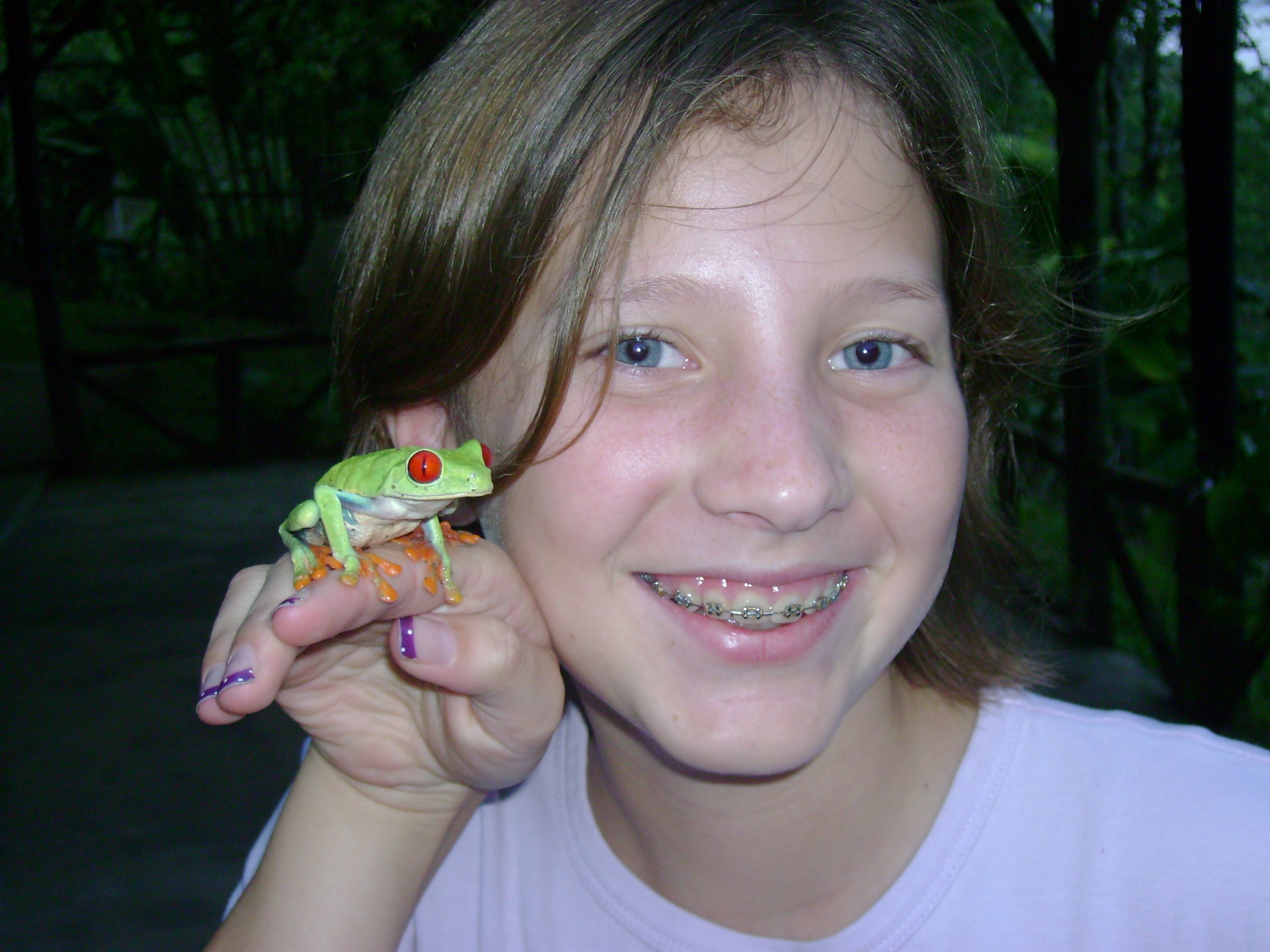 When we drove through the town of Samara several times and couldn't find the inn, I had a bad feeling. We had to stop and ask at several hotels and none of them knew of the place. The extreme humidity did not help keep my family's spirits up.  I had been looking forward to this trip ever since I had finished a school report on Costa Rica, but no research could have prepared me for my family's next experience.
For two weeks we had traveled to a new part of the country. Some places were untouched by civilization while others were more modern. In every place we stopped, we learned something new about microclimates, the people, their language and food, and how life compared to California. The next stop on our busy agenda was a bed-and-breakfast inn located in Samara where we would spend New Year's Eve. The inn was supposed to be located in a cute little town with a beach in walking distance.
Eventually, we found it by chance.  The house looked ordinary, however, the people in the front yard did not. Although they were another American family, they looked like they had fallen out of a VW bus from the 1960s. The father, an organic farmer from California, wore his hair in bushel of dreadlocks. His wife wore a rainbow-colored cast because she had fallen off of her daughter's skateboard.  She realized there was a problem. The owners of the inn who weren't in town had double booked our rooms, and the house was for sale. Because it was New Year's Eve, calling other hotels was pointless. The farmer's wife insisted on making room for us on the floor upstairs. This might have been fine except the dust on the floor was so thick you could write your name in it. When we moved a futon, seven cockroaches the size of saucers scurried out. Not letting the bedbugs bite was no longer a comforting nursery rhyme.
If we wanted breakfast, we'd have to get it ourselves.  In the kitchen, things weren't much better. Within seconds of dropping a crumb on the counter, a large army of tiny black ants attacked before you could say, "Where is my passport?" The kitchen sink overflowed with the organic family's dirty dishes.  As if this wasn't bad enough, the water pump for the house had given up, like the owners.  Taking a shower meant wearing your swimsuit in the driveway and standing under the garden hose. I won't even mention the challenges we dealt with in the bathroom.
My family decided to get out of the house and head to the beach. It was beautiful, until something stung my leg. Then my older brother got stung on his foot and we realized there were jellyfish in the water.  A well-known cure for a jellyfish sting is of course uric acid, and the quickest place to get that was from my little brother who volunteered to relieve himself on my big brother's foot – for medical purposes of course.  I cracked up at the ridiculous situation we found ourselves in and within seconds my whole family had joined in.  That's when I realized that although the trip to Samara had failed to meet our expectations, we were still able to work together as a family and make the best of the situation. The adversity of this trip, along with the wonders we encountered, made it more memorable and humorous. I wouldn't trade these experiences for the most elegant resort anywhere. 
Well, maybe.
Dear Reader: This page may contain affiliate links which may earn a commission if you click through and make a purchase. Our independent journalism is not influenced by any advertiser or commercial initiative unless it is clearly marked as sponsored content. As travel products change, please be sure to reconfirm all details and stay up to date with current events to ensure a safe and successful trip.
---