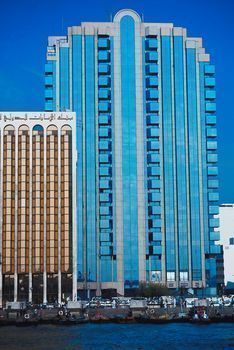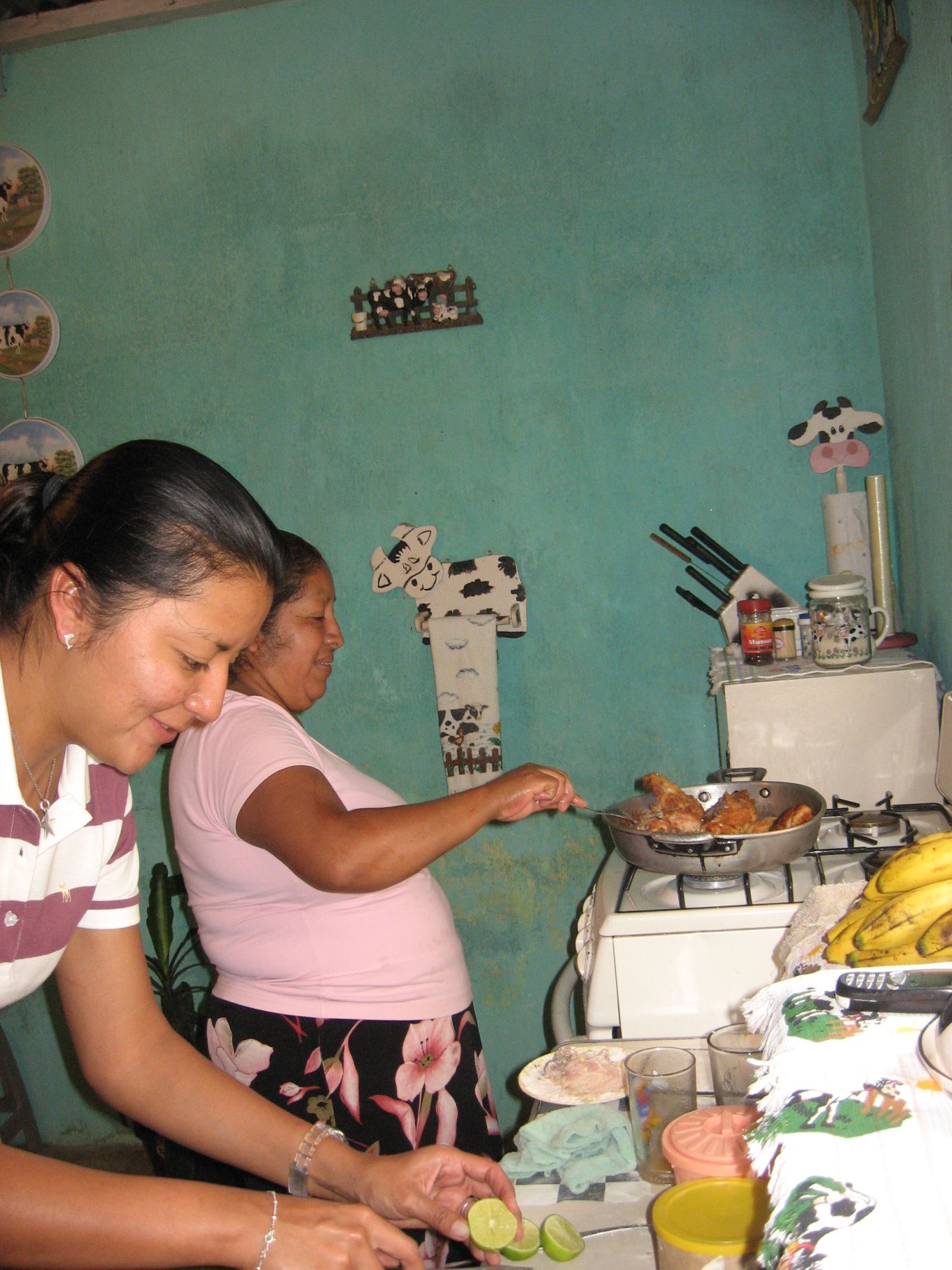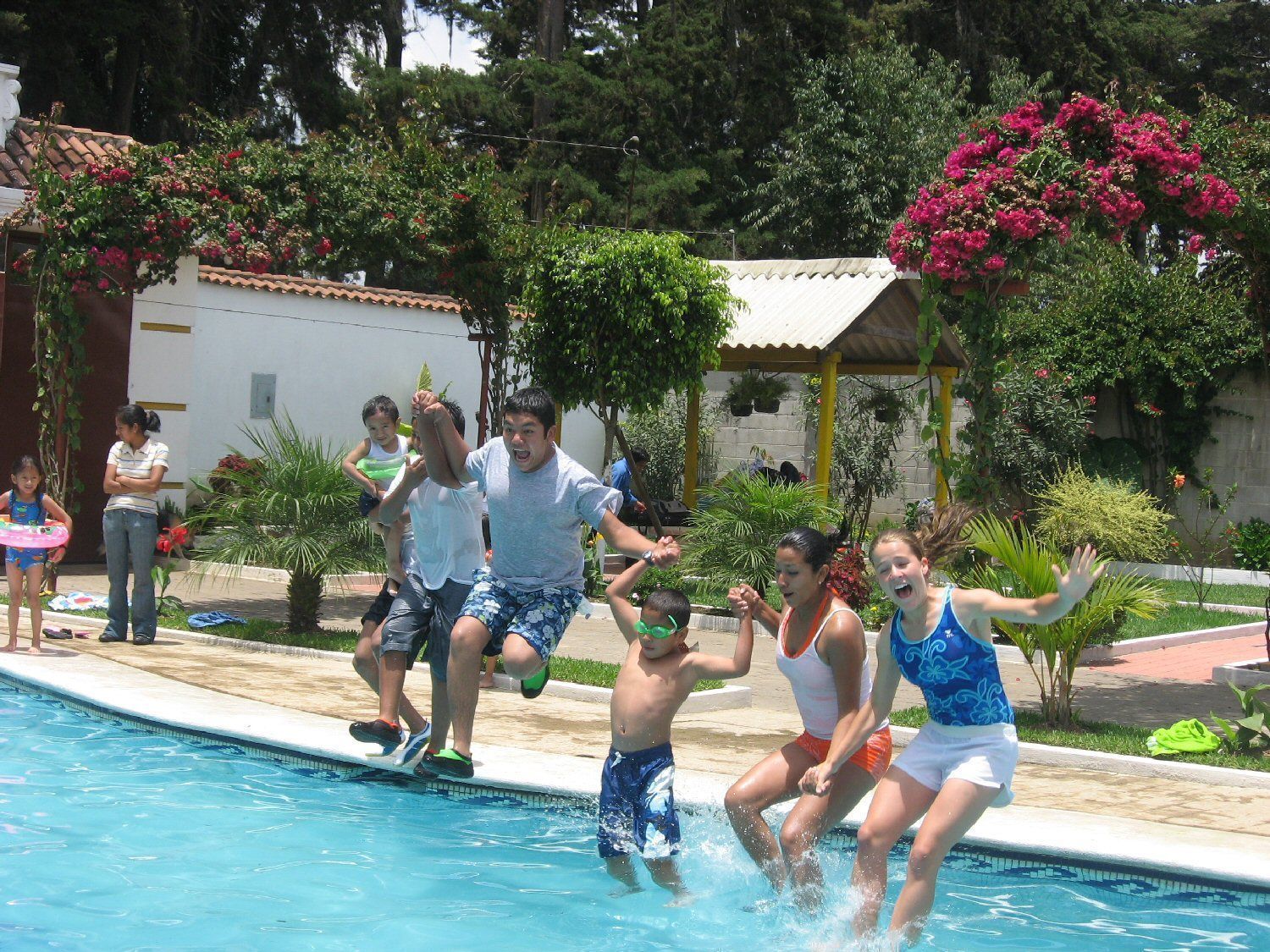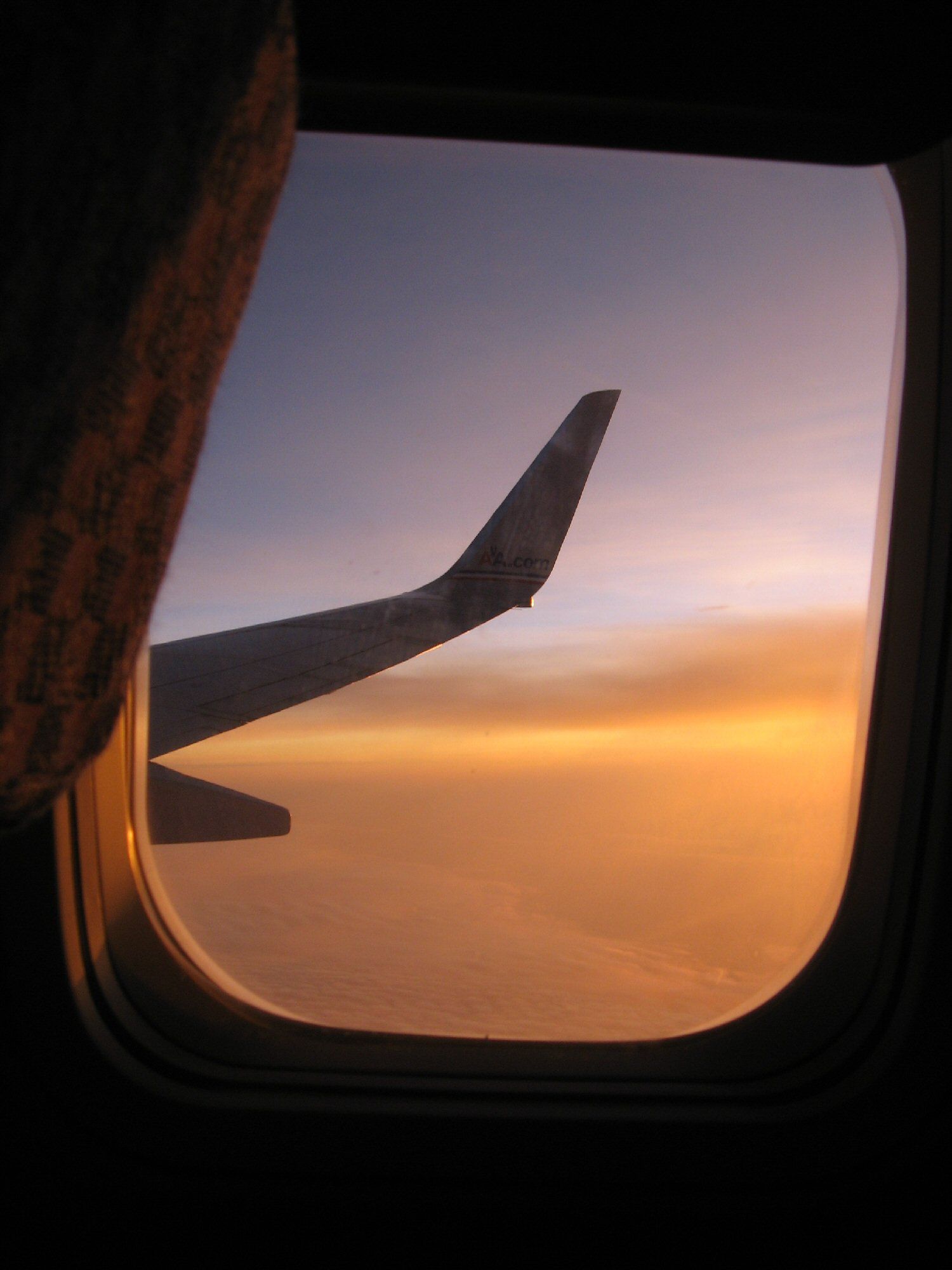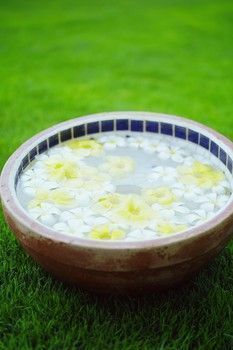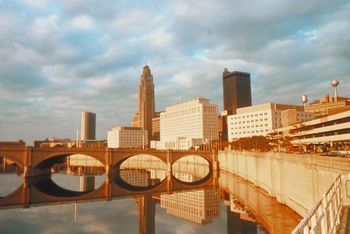 I sat in a curiously speckled kitchen, dotted with trinket cows. They were mounted to the wall, stuck on the fridge, poised on the stove, splashed by the aceite of many a meal. Tía Alba, as she is known in Chimaltenango, has a knack for the vaca. We were sitting at the fold-out table eating almuerzo when suddenly, the stove cows began to clink together, and la mesa rolled as if a giant wave had just passed under us. It took me a moment to realize that the table was vacant, and voices were shouting Shea! Dejate tu pollo y corre! I ran out of the cocina, feeling seasick as the hillside swayed.
After regaining sanity, we looked at each other and breathed a sigh of relief. Joel, Tía Alba's son, chuckled at my naivety. Thankfully, only a few cows on the walls had toppled, and no one was seriously injured. I had never been in an earthquake before, and the adrenaline rush thrilled me. Yet trepidation began to creep inside me as an ominous sky loomed over the mountaintops. In the late afternoon a steady downpour began, continuing through the night. In those moments, I got a taste of life as a person living in a developing country. The earthquake and the rain created prime conditions for a landslide. In those moments I attempted to entice sleep, but with each crash of thunder my body trembled as I prepared to bolt if the sound was not thunder, but a house tumbling down the hill. I realized in that moment that nature shows no favoritism, and will not spare a dilapidated lean-to from plummeted to its end, even if a beloved was inside. My heart broke for the countless that have been widowed and orphaned because of natural disasters, catastrophes that are easily preventable in the U.S. That next day my heart beamed with authentic gratefulness when the sun faithfully rose.
In English, to describe events we use the phrase "to spend time—" to deplete or waste a finite resource. However, in Spanish, the word compartir is used, meaning to share. Despite the dire poverty that lines the small country's streets, a beautiful culture is hidden, where the wealth is found in rich relationships. Going to Guatemala not only developed my Spanish considerably, but gave me courage, as I was the only canchita in the crowd and was forced to stretch out of my comfort zone.
The next generation needs to travel young, while one's perspective on the world is fresh and untainted by judgmental stereotypes. If one stagnates in the same place while he or she is developing individuality, that person misses out on the potential to grow into a rational being with acceptance of the world. At an early age I travelled to South America, where I did not see poverty and robbers but loving families, laughter, hope. These experiences sparked my passion to study anthropology and linguistics. Understanding neighboring countries such as Guatemala will allow us to understand our own neighbors, the immigrants from those countries. Yes, there is a lot of diversity in the United States, but travelling to another country snags one out of their everyday routine into a strange, new environment, where exploration is a must.
Experiences transcend words—they involve faces, emotions, gasps, smells, tastes. The world is meant to be marveled at and embraced. No matter how hard we try, we can never fully explain our adventures from abroad to someone who has never been there. However, we can inspire one another to take on the challenge, to sacrifice homely luxuries and see through another lens.
Dear Reader: This page may contain affiliate links which may earn a commission if you click through and make a purchase. Our independent journalism is not influenced by any advertiser or commercial initiative unless it is clearly marked as sponsored content. As travel products change, please be sure to reconfirm all details and stay up to date with current events to ensure a safe and successful trip.
---