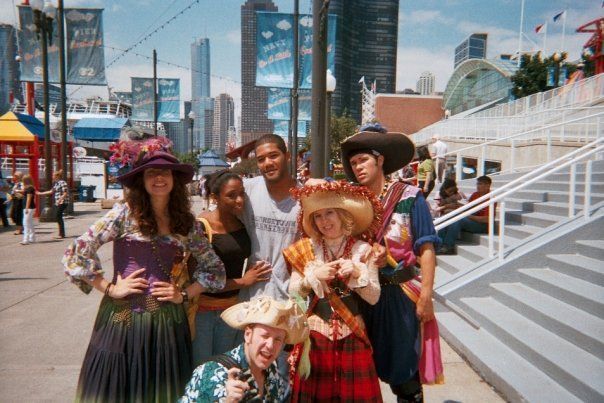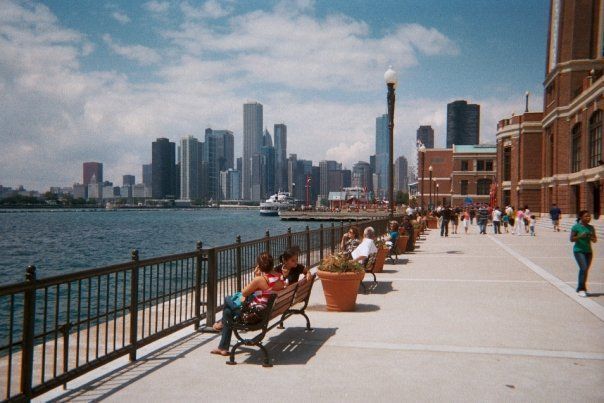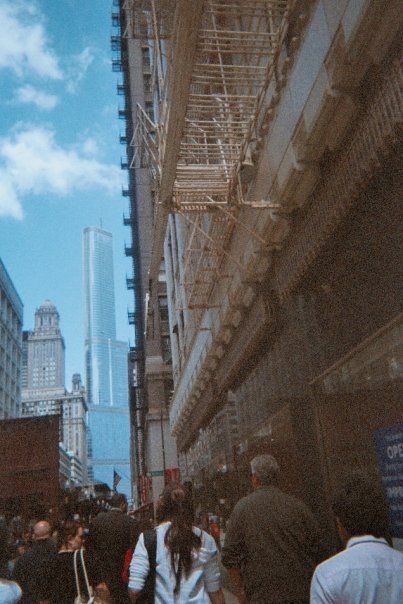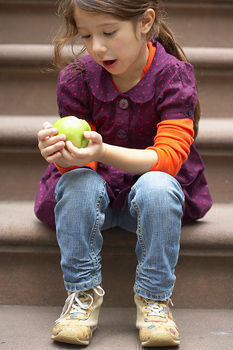 On Wednesday, June 15th 2009, made my way into the most miraculous adventure of my life so far. I traveled by myself from my small town of Berwick, Pennsylvania, to the city of Chicago, Illinois to see a close friend of mine, Jordan Lewis. Now to most people that may be reading my story, this may seem trivial, but to me it was the paramount of success of my life. I had always been independent, and always loved to travel, so planning and executing a trip that big all by myself brought me exasperating joy.
    It all started at one in the morning that Wednesday. I had a friend volunteer to drop me off in Philadelphia to catch my plane which left at six. I had never taken a plane before, nor had I been in any airport, so I had no idea what to expect. I got there and all the gates were closed. For future reference, I will never show up to an airport before four in the morning again. After waiting around I figured out how to get through security and find my terminal; I then had approximately a half an hour before my plane took off. I was rather calm once I successfully completed switching planes in Atlanta and was on my way to Chicago.
    When I landed in Chicago Jordan's father was there to pick me up. We drove from the Midway Airport to his home in the development called Beverly. Once I was settled it was time to see the city. I went with Mrs. Lewis to the busy downtown area and we traveled down Michigan Avenue, otherwise known as the Magnificent Mile. I would suggest this for anyone who finds shopping enjoyable. Almost brand name or top notch store one can think of is there on the street or very close by. While I was there I saw almost everything from American Girl to Charlotte Russe.  The Magnificent Mile is also surrounded and close by many historical buildings, including the all brick water town which put out the famous Chicago fire. Also nearby is the building previously known as the Sears Tower, which is now featuring a sky deck made completely out of plexiglass. I would recommend that only to those who are patient; Mrs. Lewis and I waited in line for two hours.
    My personal favorite place in Chicago and my biggest recommendation for those who have never been there would have to be Navy Pier. If weather permits it is a beautiful place to be. There are always shows and exhibits that are taking place in the theater. When I was visiting there were actors dressed up as pirates on the pier pestering tourists and playing fun games. Jordan and I played a riveting game of an old favorite red light green light with many other visitors watching. After playing with the pirates, I had my first ever visit to Bubba Gump's Shrimp. This is an amazing restaurant. Everything from the wait staff's greetings to the table coasters is all based on the movie Forrest Gump. Everything there was so vibrant and enjoyable.
    To sum the whole experience up, Chicago is the place to be. Between the city life with the street musicians and exciting things for tourists like Navy Pier, Chicago has something to offer for everyone. Personally, it was quite the growing experience and taught me how to really get out there and explore. One does not have to wait to for the world to give one wonders, searching for them makes an even better experience.   
Dear Reader: This page may contain affiliate links which may earn a commission if you click through and make a purchase. Our independent journalism is not influenced by any advertiser or commercial initiative unless it is clearly marked as sponsored content. As travel products change, please be sure to reconfirm all details and stay up to date with current events to ensure a safe and successful trip.
---