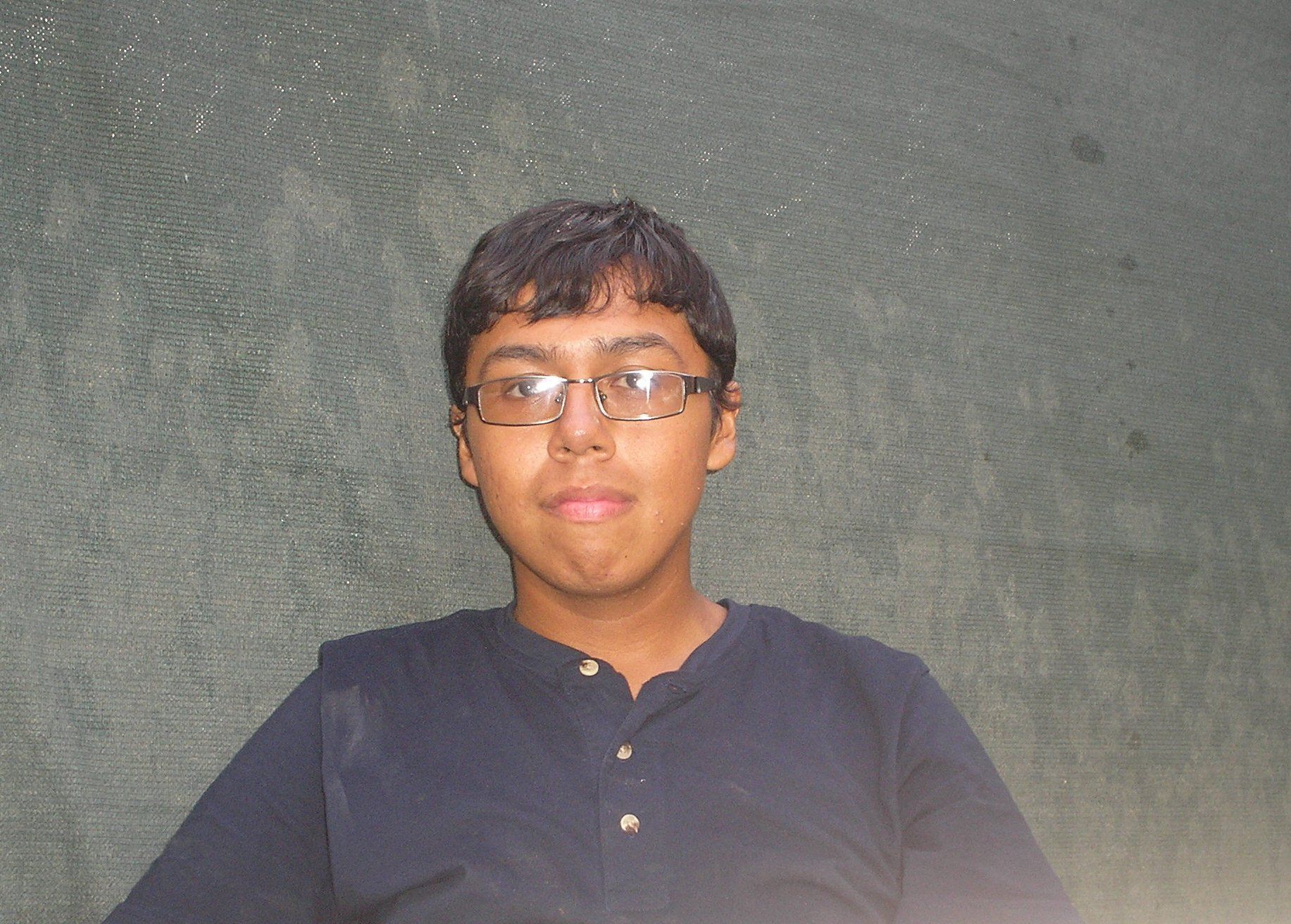 On a mid-October day, while restless winds tested the courage of fragile, wrinkled leaves that hung precariously on withered branches, and the angry rain pelted my face, a surprising moment occurred. While the fading autumn blossoms were pounded into releasing the last of their fragrance, an announcement came as unexpected as those springtime scents in the middle of fall. My father and mother shared a secret; we were going on a journey. In less than two days we would depart for a foreign land-destination: Mexico.
Two days vanished briskly and the date was around the corner. As I was embarking the spacious Yukon that my mother owned, drenched with baggage that seemed to be heavier than boulders, I immediately remembered that I had forgotten to grab my entertainment bag from my bedroom closet. I hurled the luggage to the ground with excessive force, scampering to my destination; my father stopped me from proceeding further. "Get in the truck or you will be left behind, I mean it," said my father. Infuriated with the comment, unwillingly, I had to board the truck to commence our trip.
Drizzles damped the front window of our family's truck. As our road trip proceeded, I was livid since I had nothing to maintain myself entertained. Leaving my technology gadgets back home turned out to be one of the most boring times of my life. I had never set a hair out of California before. Just thinking I was traveling from one country to another, made it seem like an adventure that'd be more than memorable. Of course, I was without my gadgets, but what better way than to experience nature as freely as possible. We passed treacherous mountains, gusty metropolis, freezing waters, scorching desserts, which by the way all seemed to be perpetual roads and down pouring areas that threatened to flood. Driving through four elements stages of the world was sure an experience I would ceaselessly remember. When people think of the world in a certain way, and then they get out and explore, people's perspective seem to change drastically since their way of viewing the world has been based on thought not experience. And for that matter, I was an eye-witness.
Three days later, we disembarked at our grandmother's house. I had a mental image of a diminutive house situated in a city with cars roaming the streets every minute of the day. I was miserably mistaken. The perimeter around the enormous house was green, enclosed with monumental trees, and a fresh, clean water pond located just around the back. I was petrified. I had absolutely no idea that my grandmother would have a shockingly beautiful house. As I made my way inside the house, I found rich wood furniture speckled cleaned, hardwood floors polished down to the very splinter, and windows with olive green lively curtains that would flutter as the air rushed against the window.
As soon as I unpacked, I was outside exploring the world of Mexico. Trees surrounded me every step of the way and to find out that forgetting my electronics at home did not pose a threat anymore. Nature was my new center of attention. Who new being outside would ever inspire my mind. There was a plethora of deeds I was could have been doing rather than sitting at home watching my DVD's, playing my console system, or listening to my Ipod. Exploring the natural places on earth was more than entertaining and life changing, it was educational because the world teaches more than one can imagine. Words of advice, bond with nature.
Dear Reader: This page may contain affiliate links which may earn a commission if you click through and make a purchase. Our independent journalism is not influenced by any advertiser or commercial initiative unless it is clearly marked as sponsored content. As travel products change, please be sure to reconfirm all details and stay up to date with current events to ensure a safe and successful trip.
---