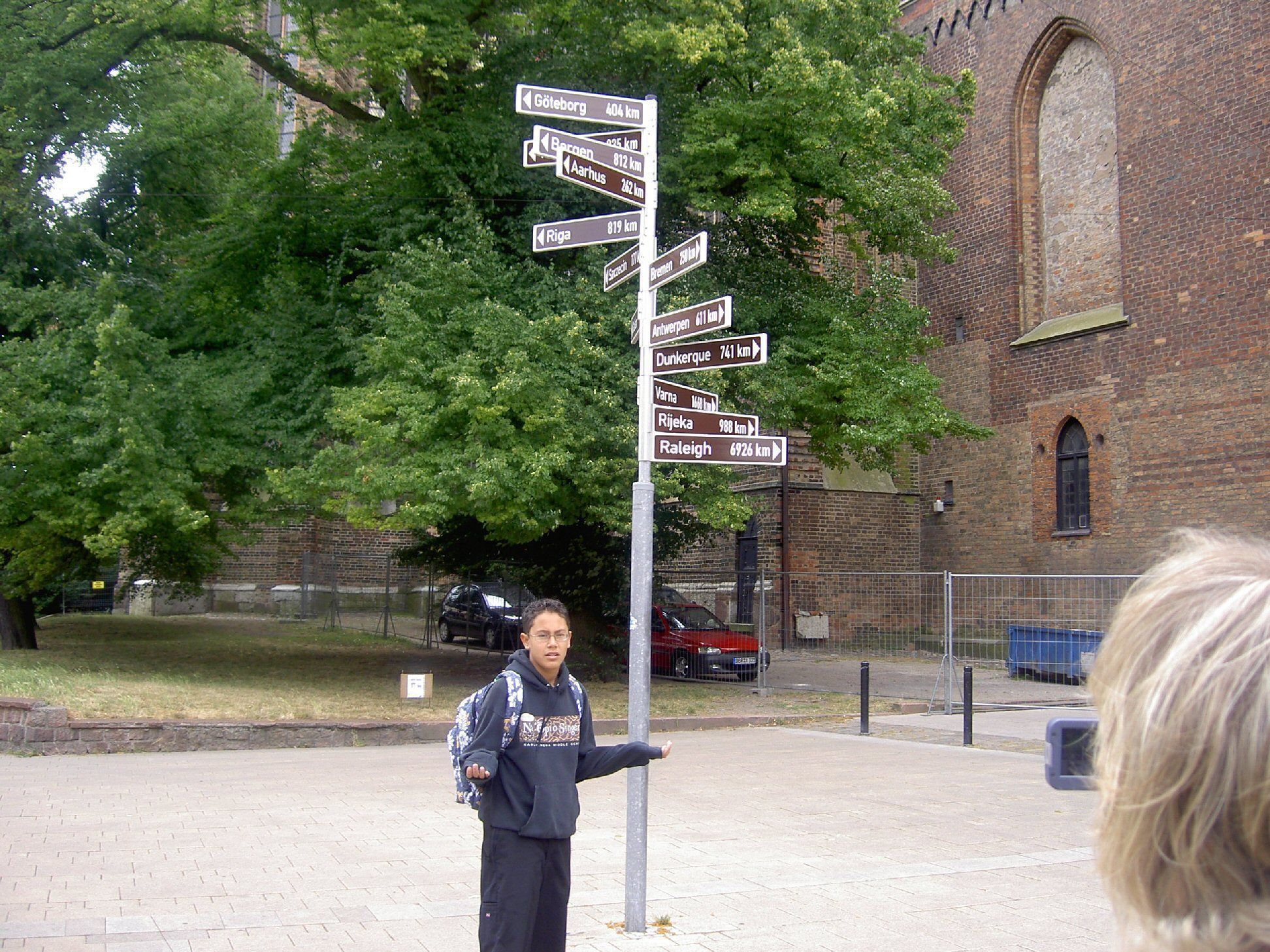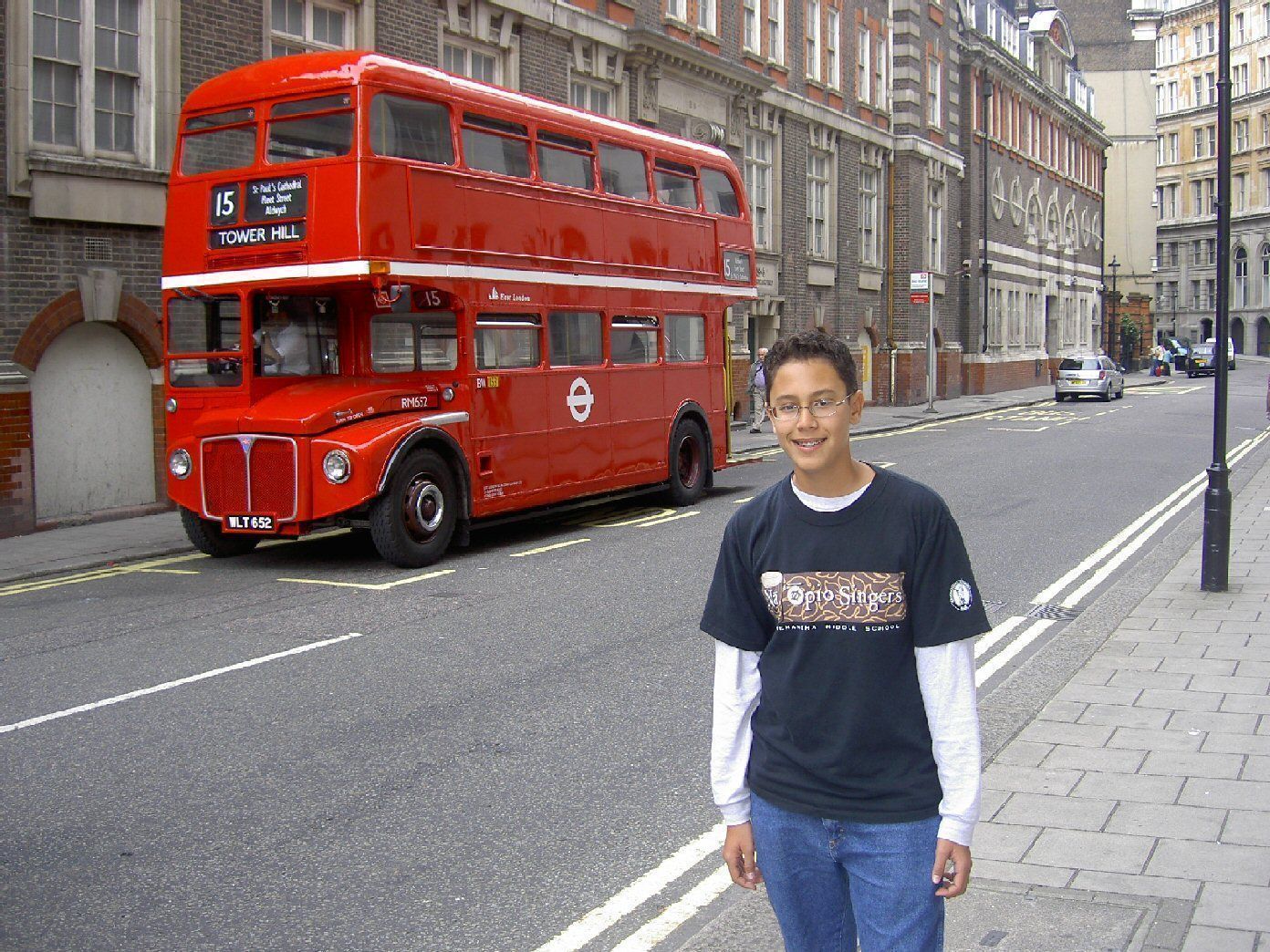 Fluid and calm, vigorous and terrifying, water represents life. It also is a connecting source connecting land masses and people. Just like life water exists in all areas of the world and has equal value; however it is used in different ways. For 12 days I used water as a means of travel on a 12 day cruise onboard the Norwegian Jewel of Northern Europe. Aside from the city of London, England my two other favorite cities were Rostock, Germany and Tallinn, Estonia.
Our first stop in Rostock was beautiful yet un-welcoming. The city was quaint and quiet. The houses reminded me of Disneyland looking very animated. The environment was very green with many trees and a cool brisk air. The hospitality we experienced however was not exactly colorful. My dad and I are a brown color; so many people gave us dirty looks. We sat in a restaurant and the waitress did not want to serve us. However, it was her job and we had money. Anyway, in this bar I ordered water. The waitress asked in her accent mixed with sarcasm Vud ju like gus or no gus? (Would you like gas or no gas?) However, at the time I didn't know what she meant so I didn't want to risk it and I just said no. She came back with the bottle and I took a big gulp. The water had a flavor- which isn't normal for water- and it did not feel clean. I almost spat it out. I looked at the bottle and it said PURE mineral water. (Strike one)
Tallinn was Magnificent. It was one of those cities where you could just imagine living in the 16th century with the narrow cobble stone streets and medieval building. The people were extremely nice and when we went to a bar, the manager thought my dad was Morgan Freeman and took his picture for their "Wall of Famous People". By the way, as soon as you walked into this bar you just felt like you were in Oliver with the benches and table that jus looked liked polished wood cuttings, giant kegs of beer, a wide opening to the narrow street, and the loud joyous conversations around you. So, in this bar I ordered water again. This time he asked again if I would like gas or no gas. In my mind I was thinking "maybe if I order the water with gas, it will be normal water" so I go ahead and order gas. The bottle comes back and I read it and it's distilled. So I'm all ready for it, I take a nice big gulp, and again it had a hard time going down. It was like sparkling water but not as good. (Strike Two)
Finally we arrived in London, ate at a restaurant, and we asked, "How do you order a normal glass of tap water?" Our waiter replies "OH! Just ask for a jug of water". Like life, water is everywhere in the world it just used in different ways, yet all for the same purpose. Here in Hawaii, water was viewed as wealth (in the ancient days). The actual word for wealth was waiwai or water water. Also being an island, we are surrounded by water so it was obviously something the Hawaiians had to live with and use as a resource. Traveling to Europe has shown me that no matter where you go in the world water's a valuable thing. You can never truly understand the life of your own, unless you understand the life of others.
Dear Reader: This page may contain affiliate links which may earn a commission if you click through and make a purchase. Our independent journalism is not influenced by any advertiser or commercial initiative unless it is clearly marked as sponsored content. As travel products change, please be sure to reconfirm all details and stay up to date with current events to ensure a safe and successful trip.
---