Master conversational Spanish, and love the experience, by taking Spanish lessons in Barcelona. The importance of Spanish, the language of Cervantes, is undeniable.
Did you know that Spanish is the second most spoken language in the world (after Mandarin) and the most spoken in the Americas? Spanish is often considered one of the most useful languages for business and social settings.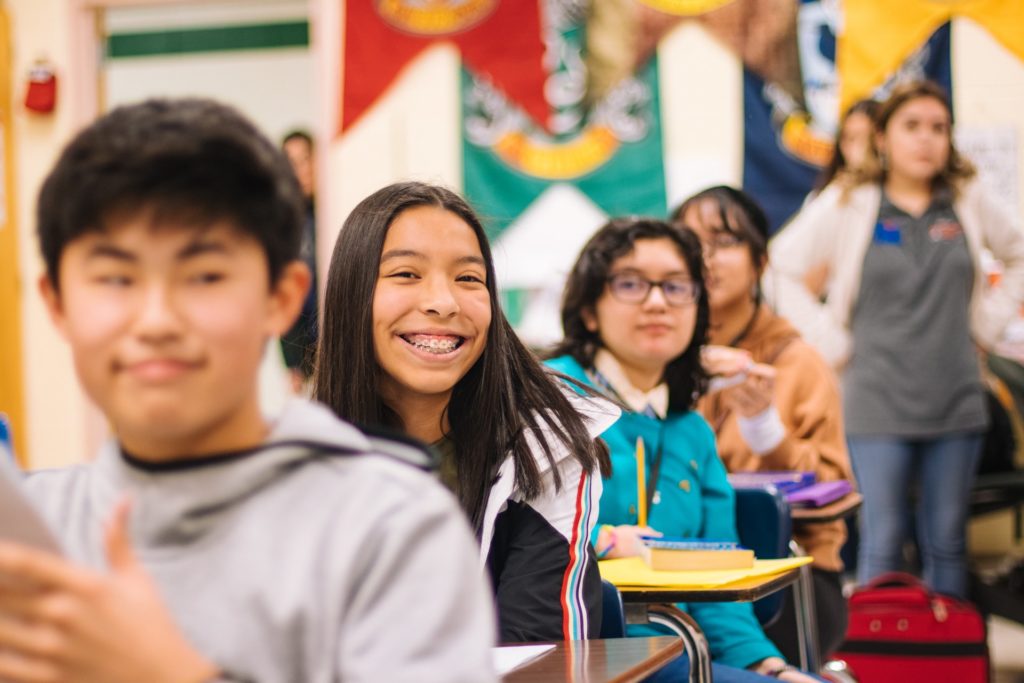 Immerse Yourself with Spanish Lessons in Barcelona
Although there are tons of ways to learn Spanish — including downloading an App, having private lessons with a tutor, studying from a book, or signing up for online classes — there is no getting away from the fact that it's easier, more fun and faster to become fluent by having a study abroad experience.
Therefore, spending time in a Spanish-speaking environment is the key. Studies have shown that immersion is highly effective for learning languages since it enables one to interact and connect with native speakers. Gain meaningful insights into the culture. Surround yourself by using your target language and, chances are, that eventually you will be able to understand and speak it yourself.
Barcelona, Spain is a Top-rated Destination to Study Spanish
With this in mind, do a little research on the internet. You will find out that Spain is one of the best destinations of choice for international students. Besides its low cost of living, laid-back culture, and excellent weather, it is one of the most beautiful countries in southern Europe and has a rich cultural and historical heritage.
When it comes to studying abroad, every corner of Spain has great high-quality, educational options for international students. On average, students are likely to find more opportunities in Madrid, Spain's capital. However, other cities such as Barcelona, Valencia and Granada also have tremendous, intensive study abroad programs. Therefore, no matter which destination you choose, you will find excellent language learning opportunities.
If you are wondering if having spanish lessons Barcelona is a good choice, here is everything you need to know about Catalonia's capital for a memorable Spanish-learning adventure.
Isn't Barcelona One of the Best Student Cities?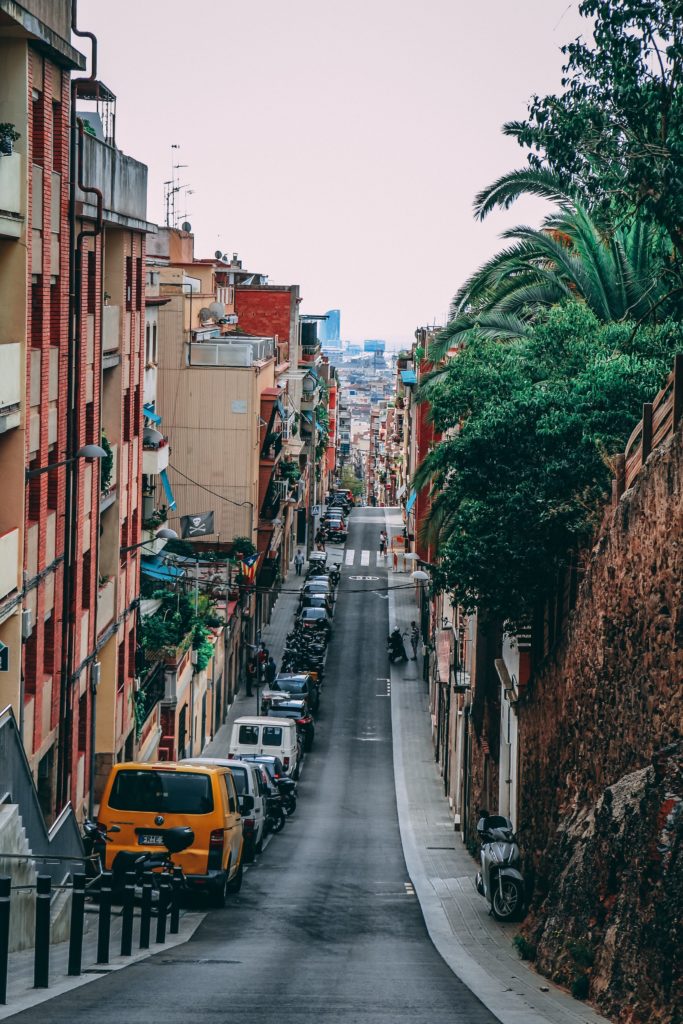 Spain's second-largest city, Barcelona, is unquestionably one of the top-rated destinations in Europe for a study abroad experience. The city has a very international student vibe. Thousands of students from many parts of the world choose to go there year after year for different reasons, excited about meeting new people and enhancing their career prospects.
There is a broad spectrum of private institutions with a solid reputation for you to choose to do Spanish courses barcelona. All these educational places are open to international students of all levels. Some studies even take place during summer, so you can master your Spanish skills in the morning and enjoy the rest of the day on the beach. (Barcelona's beaches are truly unique!)
Add Catalán to Spanish Lessons in Barcelona
The city of Barcelona might be a little crowded; after all, it is known for high-end tourism and very popular. Discover how welcoming the locals are, they are very peaceful and always try to go out of their way when someone asks for help or directions.
Be aware that Barcelona is also the capital of the Catalonian region, a part of Spain with its traditions and language, Catalán. Therefore, you can expect to learn some words or expressions of the Catalán language while there for Spanish lessons.
Speaking and understanding Catalán will transform your travel experience. Locals will love you for trying to speak their language, regardless of whether you are using the right words, tense, or pronunciation. However, do not worry if you need to communicate with someone on the street. As most locals speak Spanish, you will not encounter any problems. Just remember to be humble and respectful when asking.
Things to Do in Barcelona (Outside the Classroom)
If you do not know, Barcelona is a very vibrant and lively city. The city is packed with cultural places, such as museums and art galleries. Beyond Spanish lessons, explore Barcelona's sports facilities, tourist attractions, and fantastic bars and restaurants. There is always something to do for every type of student.
There are also plenty of choices when it comes to outdoor spaces. Barcelona has several excellent parks and gardens to step into nature and escape from fast-paced city life. For instance, one of the city's largest and most visited parks is the stunning Park Guell. Antoni Gaudí's most iconic outdoor work, it is an ample green space that offers far-reaching views of the city on its feet. Perfect for spending an afternoon relaxing and admiring the scenery.
Students Love la Vida Nocturna, Nightlife in Barcelona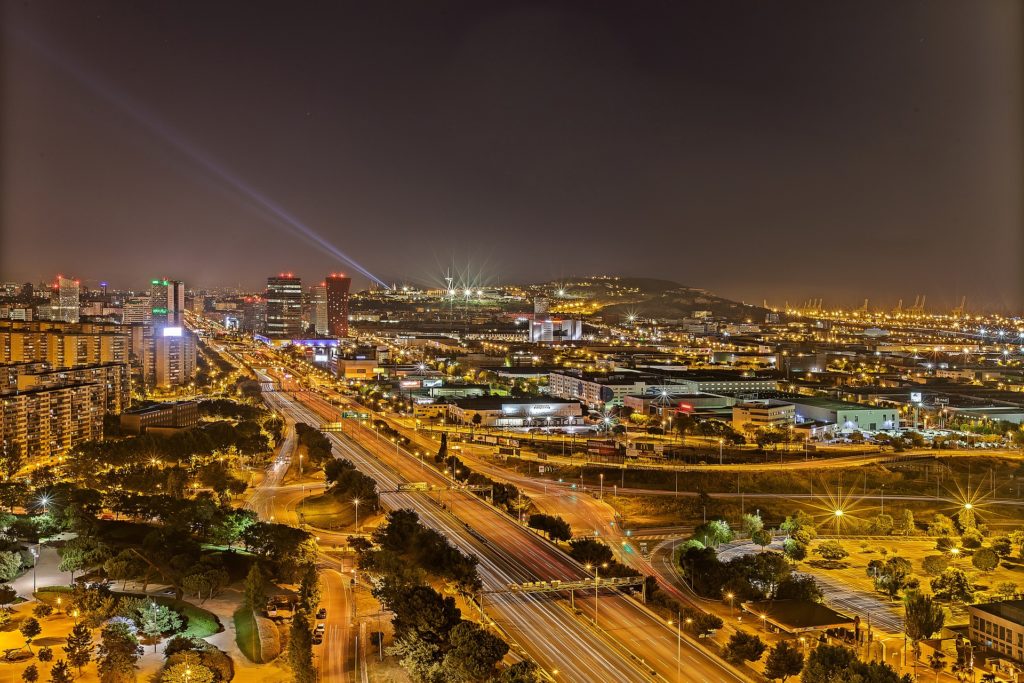 Furthermore, the city looks fantastic at night. It has a very vibrant nightlife scene, with dozens of clubs and pubs open for dancing till the early hours of the morning. Ask around nicely, and you will find a place that can fit your style and status. One of the most famous places for an unforgettable night out in the city is La Rambla, a big boulevard located in the city center. It is filled with bars and restaurants to hang out and make new friends.
Last but not least, if you are passionate about food, you will lose your mind in Barcelona. The city is filled with gastronomic places with typical Catalan and Spanish dishes that open all hours of the day and night. Nevertheless, if you are not a big fan of Spanish cuisine or feel like having something different, you are very likely to find restaurants and bars that serve food from around the world.
Spanish Lesson Barcelona — The Bottom Line
As you see, Barcelona is a safe bet for Spanish lessons or any international study abroad experience. The city is a real hot spot for students from every corner of the globe. There are plenty of things to do, from cultural and sports activities to more flexible options like spending a day on the beach.
By choosing Barcelona to improve your Spanish knowledge, you are guaranteed to meet new people from different countries. Plus, expect to gain a new and unique life perspective during your time far from home.
If you are open to that kind of experience, you will enjoy it there.
Author Federico Da Fonseca loves to travel and contributed this post about taking Spanish lessons in Barcelona on behalf of sponsor, Expanish.
Dear Reader: This page may contain affiliate links which may earn a commission if you click through and make a purchase. Our independent journalism is not influenced by any advertiser or commercial initiative unless it is clearly marked as sponsored content. As travel products change, please be sure to reconfirm all details and stay up to date with current events to ensure a safe and successful trip.
---