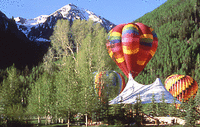 Hot. Dirty. Dry. Summer. Third-world. Peru. I have been there. I have experienced it. Life isn't easy. The people hardly have what they need to get by, if they have that much. The staples for their diet are potatoes, rice, and vegetables. I spent a month eating potatoes, rice, and vegetables. No one should have to live this way.
 In the rural village of Katan?iray, the roads were torn up with giant gaping holes in the middle. Vehicles had no chance of making it into the village. The people were dependent upon six greenhouses and their livestock for food. Except, there was a problem even with this. Four of their greenhouses only contained dead plants. So I spent a week with the other members of my trip working in a greenhouse. We pulled up roots of all the dead plants, plowed land with pick-axes, and planted. We were there for a week and we worked for approximately five hours a day in intense heat. We only completed one greenhouse. We all worked until we had blisters on our hands and feet. We only finished one greenhouse. The community didn't have money to hire people to work the greenhouses. We paid them for food so we could work for them. This is the only way this town can have fresh produce. This is the only way that these people won't have to eat rice and potatoes for every meal. This isn't the only problem that this community has.
The people of Peru live in a series of strikes against the government. These strikes will close cities for weeks. Nobody gets in, and nobody gets out. This presents a major problem for everyone. Villages are spread out and there could be one school for fifty miles. Katan?iray is a village that is lucky enough to have a school. During our stay there, a strike was in progress thirty miles away. The teachers couldn't get to the school. The children had to walk many miles alone to get to school. So to help, we taught in the school. The school had classes for students anywhere from two years old to ten years old. We taught them English and played games. We did this every week day morning so the children had an opportunity to learn when their teachers couldn't make it.
These two simple things that we take advantage of are a major part to the functioning of that little village. I wish that I could have spent more time and made more of a difference but I know that the little that I helped was huge. This experience was life changing. Who would have guessed that a five foot two inch blond girl would be pick-axing dirt for two hours a day for a week? This experience changed who I am. I'm fortunate to live where I do. I'm fortunate to live comfortably. Hot. Dry. Summer. Third-world. Peru. Can you handle it?
Dear Reader: This page may contain affiliate links which may earn a commission if you click through and make a purchase. Our independent journalism is not influenced by any advertiser or commercial initiative unless it is clearly marked as sponsored content. As travel products change, please be sure to reconfirm all details and stay up to date with current events to ensure a safe and successful trip.
---