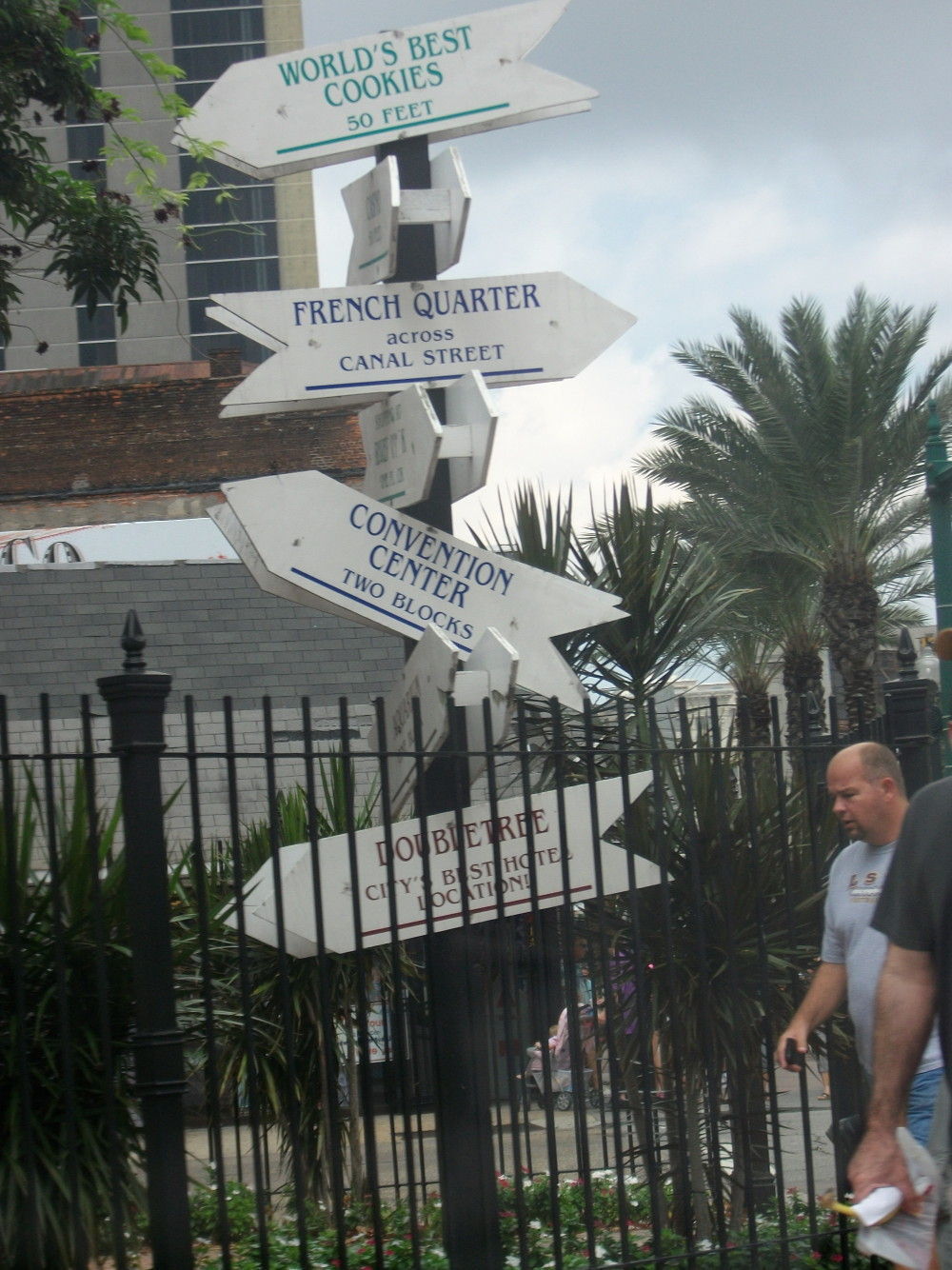 Devastation and destruction blew its way into the heart of the "Cresent City" late August of 2005, as Hurricane Katrina made her way into New Orleans. Buildings were stripped layer by layer more quickly than they were put together, and roads were washed up faster than any car had driven on them. Brackish water gushed out of the breached levees that once held back the overwhelmingly large Lake Pontchartrain. The great city of New Orleans died of natural causes and was laid to rest in its watery grave. Or so it seemed.
Following soon after the four year anniversary of Hurricane Katrina, my family and I journeyed to New Orleans, the famous and cherished city, for the first time since the disastrous catastrophe. Part of me expected mass chaos, while hearing music and laughter swelling the streets of the French Quarter at the same time.
Ironically, I found both expectations to be somewhat met.
My mother has a special friend in Carriere, Mississippi, right across the Louisiana border who invited us to stay the night. Because my family is not likely to visit the area for some time, we crunched in as much time as possible with these dear family friends and accepted their generous invitation. Indeed, I am not likely to ever forget this interaction; stories of faith, hope, love, and encouragement were exchanged over hot Cajun food and friendly fellowship. As we left early Sunday morning to rediscover New Orleans, warm wishes carried us out the door, as well as a warning: "Don't go into the East part of town if possible, at least, don't stop there for anything. Much of that part hasn't been rebuilt and violence is high now."
In fact, we did have to go through East New Orleans to make it to our destination. Although I did not witness a murder, as I half anticipated, many homes were abandoned and stores out of service. Everything, other than the well-watered grass and occasional graffiti, was a dreary, dark, black or gray. My family dared not drive through neighborhood streets to see the depth of the destruction, but Interstate Ten provided more than sufficient evidence of the pitiful state the buildings were in. Roofs were caved in, or missing, and if one was lucky, perhaps the frame for the walls were left standing. Little activity greeted my wide eyes, as I looked upon the sad buildings.
Downtown New Orleans and West New Orleans were a different story entirely. Although there was some obvious damage, "The Big Easy" was having a party! My family drove through the French Quarter because a parking lot was not available, but the positive energy one felt put a smile to the face. Rolling down my window, I felt the light breeze on my skin and let the beautiful, soul stirring jazz flow into my heart and rejuvenate me. Neon lights brightened my eyes as shops advertised antiques and souvenirs. Tourists, with cameras strung around their necks, walked the sidewalks with awe-filled eyes, as they took in the magnificence surrounding them. I was like those tourists at that time too.
Those beautiful, colorful lights shown into my eyes reminded me of Christmas lights. In a way, it was Christmas and the life of New Orleans is given as the gift. My former home was given back to me.
Oh, yes! New Orleans is definitely alive. The famous French saying in Louisiana is "Laissez les boun temps roullez." Despite horrible hurricanes that bring floods and mass confusion—"Let the good times roll!"
Dear Reader: This page may contain affiliate links which may earn a commission if you click through and make a purchase. Our independent journalism is not influenced by any advertiser or commercial initiative unless it is clearly marked as sponsored content. As travel products change, please be sure to reconfirm all details and stay up to date with current events to ensure a safe and successful trip.
---