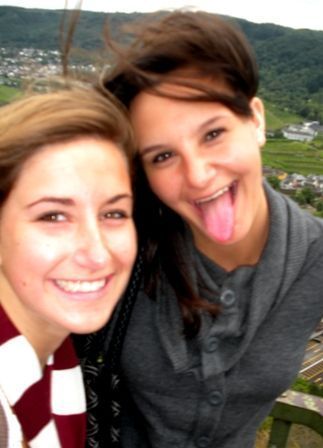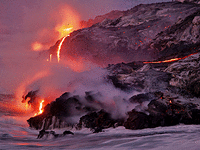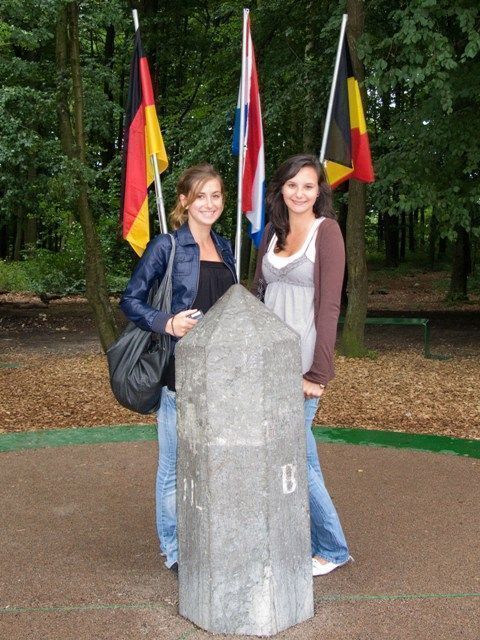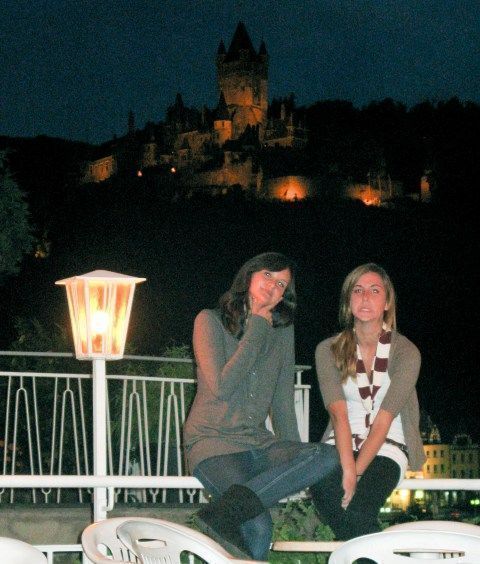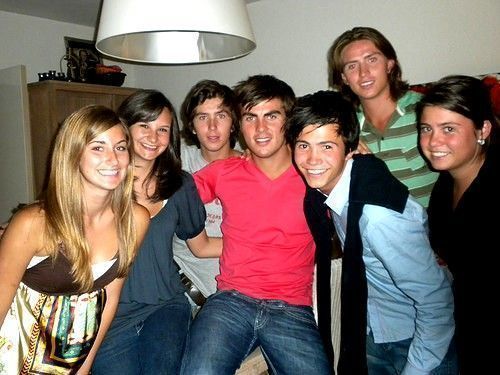 "Ladies and Gentlemen, we will be arriving in Amsterdam shortly." All I could think of was how is my dream coming true right now? How did Katie and I convince our parents to let us go to Holland by ourselves at seventeen years old? I had to pinch myself a couple of times after we got off the plane and grabbed our heavy luggage. It had been eight years since I saw my long distant, Dutch family. All I wished was that they would remember me like I remembered them; caring, funny, sweet and family oriented. Both of us were getting butterflies in our stomach as we walked out of the luggage area and into the section where your friends and family greet you. 
Standing in front and waving at us were three boys, a man, and a woman. The boys were named Randy, Sonny and Leroy. The man was my mom's cousin, Ferry and his wife, Hanny. We were greeted with the traditional three kisses on the cheeks. The atmosphere and people were so foreign; it was like I was some kind of creature that just formed on earth.
While they drove us back to their home in Den Bosch, Katie and I gazed out the window looking at the flat farm land and small buildings. Everything there was miniature compared to Los Angeles. They told us we would get used to it, but I wasn't convinced. The next day Sonny invited us to a huge music festival called Awakenings with 40,000 people, of course we accepted. We waited until midnight to leave, that's when we found out that Dutch people live in the night! Awakenings was a true experience, I had never been surrounded by so many people in my life. At first we didn't know how to dance to the techno music that was blasting into the air, it felt like we were fish flopping on dry land but then we remember that we don't know anyone here so we could do whatever we wanted.
 We got home at the crack of dawn and woke up a few hours later because Randy, Ferry and Hanny wanted to take us to Germany, only four hours away. With jet lag and three hours of sleep we traveled to the concentration camp where Anne Frank had lived, Bergen-Belsen. It was an eye-opener and made me thankful for the life I have. 
The last week of our vacation was spent with Myron, Jason, Perry and Monique, more of my extended family. They took us to Paris for Bastille Day. We may have missed Fourth of July in the U.S. but we got to see fireworks come out of the Eiffel Tower and eat crème brulee on a terrace, nothing can beat that! We saw and experienced so many more things in France, Germany and Holland and met the rest of my family members.
 A month since we had gotten there had passed and it was time to go back to California. It was so hard to leave the new people I met and the ones I already knew. Going to Europe was the best experience of my life and I was so fortunate to have the chance to go. Throughout this whole experience I learned that you need to live and enjoy your life to the fullest. Like Abraham Lincoln once said, "In the end, it's not the years in your life that count. It's the life in your years."      
Dear Reader: This page may contain affiliate links which may earn a commission if you click through and make a purchase. Our independent journalism is not influenced by any advertiser or commercial initiative unless it is clearly marked as sponsored content. As travel products change, please be sure to reconfirm all details and stay up to date with current events to ensure a safe and successful trip.
---