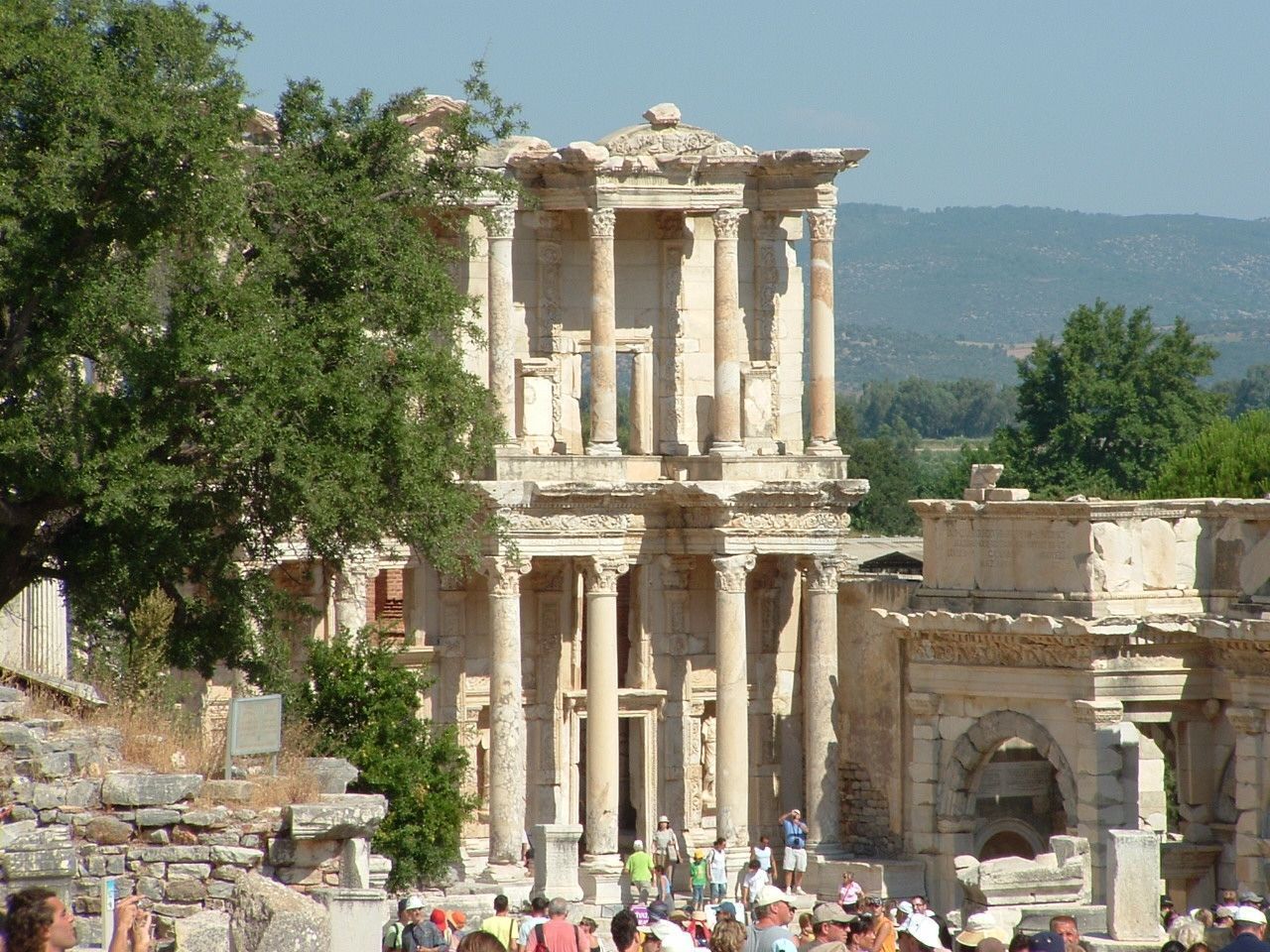 I have always said that some families buy nice cars or some families buy big houses, but my family, we travel. I have been to more than half of the United States, Mexico, Canada, and I have travelled extensively through Italy, Ireland, Germany, Costa Rica, and now Turkey. My family decided to explore Turkey for a few of reasons; we could say we have set foot in Asia, Turkey would be a little easier on the wallets compared to anywhere else we wanted to go, and possibly the most important selling point for us, was the idea that Turkey is the crossroads of the world. Turkey connects Asia and Europe, East and West, Islam and Christianity. We were sure that Turkey would be a brand new and unique experience for us.
My parents always book trips through a tour company called Cosmos, we had used them for nearly every other trip and they do a fantastic job blending relaxation with adventure. My mom says if all the planning was left up to her and my dad they would end up getting a divorce before we even left on the plane. I suppose it's a good thing they use Cosmos because Cosmos finds all the hotels, arranges breakfast and dinner, provides the transportation, and plans what sites we will visit and when. Cosmos groups about 30 travelers from various countries together on one tour bus and we spend the next two weeks eating together and taking pictures for each other. Cosmos has done a fantastic job picking knowledgeable tour guides before and we weren't going to worry about that. It was a given we would use Cosmos for Turkey.
We touched down in an airport just outside of Istanbul. Okay, Istanbul is a city of about 15 million people and that is not an exaggeration at all. Buildings covered any open land in sight, people were all over the place, and cars moved at dangerous speeds. As with any big city, Istanbul smelled horrible, but it had a certain charm to it. Especially at night, the Bosporus looked beautiful with all the lights. All of us took a cruise on a ferry down the Bosporus and some of the mansions along side it were massive. Everywhere you looked there were two minarets reaching toward the sky, and you could tell there was a mosque hiding amidst the buildings. Next we saw the ancient city of Ephesus; it was amazing. There were remains of massive buildings, roads, and ancient backgammon games all over the historic site. Turkey is famous for its carpets and we saw a carpet factory, my parents spent the better part of two hours searching for a carpet to purchase. We saw the remains of Troy and of course a rebuilt Trojan horse. The WWI battlefield of Gallipoli was another major stop; the shore was as spectacular as the mountains around them, but it was a melancholy visit knowing the bloody battles that took place decades ago. We saw the massive Hagia Sophia and the breathtaking Blue Mosque. One of the wonders of the ancient world, the Temple of Artemis was also on the agenda.
My family and I saw many exciting things in Turkey, but the one thing I took away from the trip is the extreme similarities between Christians and Muslims. I realized for better or worse most people in the world have very common traits, no matter where they come from. Humans can be kind, hypocritical, or humorous, no matter what religion or what country; people are all very similar beings. That's what I'll remember most. 
Dear Reader: This page may contain affiliate links which may earn a commission if you click through and make a purchase. Our independent journalism is not influenced by any advertiser or commercial initiative unless it is clearly marked as sponsored content. As travel products change, please be sure to reconfirm all details and stay up to date with current events to ensure a safe and successful trip.
---