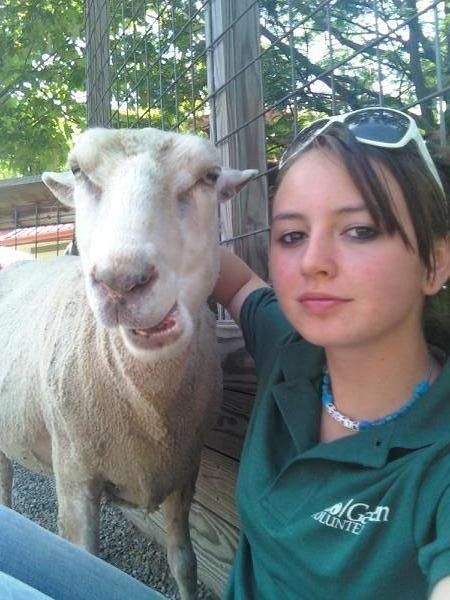 Have you ever wondered how zoos operate every day? Well, from a personal travel experience I've had over this past summer I can tell you a little bit of how a zoo is operated from day to day.
First, let me tell you a little bit about the zoo I went to over this past summer. I was lucky enough to be accepted to go to the Erie Zoo located in Erie, Pennsylvania for a whole week. The reasoning in why I went to a zoo for a week was to get forty hours of job shadowing for my senior project. However, it turned out to be more than just job shadowing. The whole experience turned out to become a possible career choice for my future. It also showed me how much people can care for other living organisms no matter how big or small they are. Finally, it taught me how interesting and how much care is needed to work with the animals in a zoo.
The whole experience of traveling to Erie and seeing what a zoo looks like "behind the scenes" is really an eye opener. There is so much detail that you have to pay attention to because if you don't then you may end up in loosing something or someone. There was one experience that I will never forget whenever I was spending my week in the zoo. As part of the program I was in charge of helping watch the children's petting zoo and in the children's petting zoo there are animals such as kangaroos, sheep, and goats. Well, the one day I was there a visitor from the zoo had left the gates to the sheep and goats pen partially open and one of the goats was smart enough to open it the rest of the way and escape. The other volunteer that was inside the pen with me helped get the goat back into the enclosure safely without anyone or the goat getting hurt. It's just little things like leaving a gate partially open that can cause some sort of mayhem. I had learned so much about the different kinds of animals in zoos and I even got to pet a couple of them. One of the most exotic animals that I got to pet was a giraffe named Mitch. He was pretty cool and whenever I got to pet him he licked the top of my head making it very slimy and sticky. That I didn't appreciate very much, but who else can say that they got to pet a giraffe and get up close to one. I also got to feed and pet the tamarins at the zoo. Tamarins are kind of like small monkeys and the ones at the Erie zoo are very friendly.
With all of the good and bad experiences I had while I was at the Erie zoo it was the best trip that I have ever taken because it opened up options for my future. Being apart of this program at the zoo I can see possible careers that I would love to do. At a zoo you can become a zoo keeper, a veterinary for a specific kind of animal, or you can become a geneticist and study the many different characteristics of diverse species. I never knew that there were that many different career opportunities by just working at a zoo. I know that traveling to a zoo isn't a very exotic or far away place, but it is a place with many great opportunities for yourself and your future.
Dear Reader: This page may contain affiliate links which may earn a commission if you click through and make a purchase. Our independent journalism is not influenced by any advertiser or commercial initiative unless it is clearly marked as sponsored content. As travel products change, please be sure to reconfirm all details and stay up to date with current events to ensure a safe and successful trip.
---