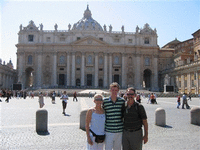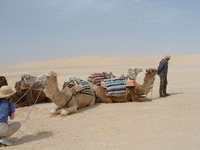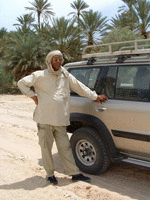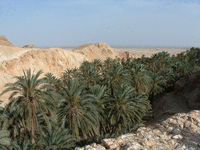 Since I was in first grade, my dad promised to take me to the Natural History Museum of Los Angeles County. Every year would come and go, but my dad still hadn't completed his promise to me. Soon enough I began to doubt my dad. The museum then became a mystery to my eyes, and to my heart. What saddened me the most was the fact that we had endless opportunities to visit my one "wonder" of life.
     Finally, the summer of junior year came along. My last summer to make childhood memories had arrived. I didn't know if I was ever going to that museum with my parents, it was disappointing. My "mystery" was unsolved.
     My dad surprised me on the first day of August, as he told me we were going to California. But,  this time I called the "shots". It was up to me to decide what we would do, when we would do it, and for how long we would do it! I had never been as excited ever in my entire life.
     August 10, 2009 we were off and ready to go to California, we had an entire week to have fun, and not worry about the past, or the future; all we had to worry about was the present. The four hour drive was the worst part of the trip.  We arrived at the Jolly Roger Hotel in Anaheim, California; to my impression it was much nicer in the inside than it was on the outside. I wasn't very happy about that part; but it was really close to Disneyland, and the scenery was beautiful.
     Wednesday morning was here, and I was so excited. It was the day we were going to Disneyland! When we arrived to Disneyland I could smell the churros heating up in their carts. I could hear the people laughing, and gathering with joy, ready to have a spectacular day.  We went on almost every ride, including: Indiana Jones, Space Mountain, and the Matter Horn. The adrenaline rush from all the rides kept me energetic and happy. We tried on all sorts of funny hats, we bought all kinds of souvenirs, and we saw all of our favorite characters; I saw Alice, and Goofy, my dad met Pinocchio, and my mom met all the Princesses. The day was endless, full of happiness and Joy.
     It was incredibly difficult to wake up the next morning, our muscles were sore, and our bodies were tired. But, still it was a new day, for a new adventure; I was ready to go to the Natural History Museum. By the time we got ready, it was almost noon. The "mystery" of my life was finally here. When we arrived at the museum it was better than I had ever imagined. I saw the world's biggest fish, the world's most expensive red ruby, and learned more about America's history. It was a blast! Going up the stairs and learning so much more about the world around us, that we tend to forget. My mystery was no longer a mystery, and my dad complied with his promise after 11 years.
     This trip made me realize the blessings I have in life. Spending this time with my heroes was more than I could ever ask for. I have my whole life ahead of me, and my adventures have just begun. There are many trips that I will be going to, and I'm excited, and ready!
Dear Reader: This page may contain affiliate links which may earn a commission if you click through and make a purchase. Our independent journalism is not influenced by any advertiser or commercial initiative unless it is clearly marked as sponsored content. As travel products change, please be sure to reconfirm all details and stay up to date with current events to ensure a safe and successful trip.
---