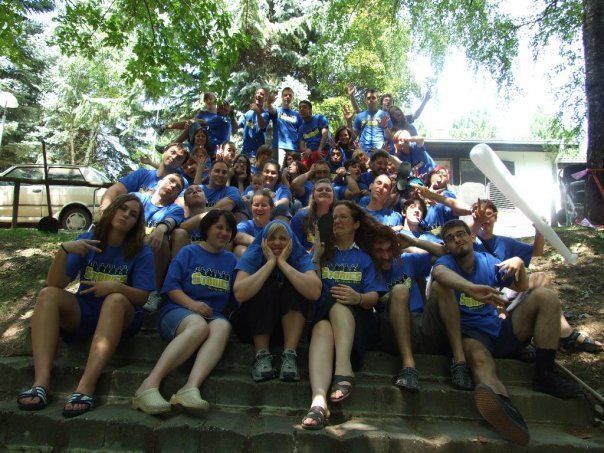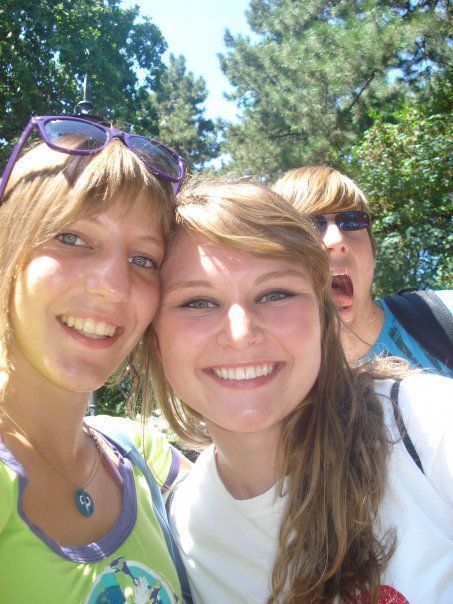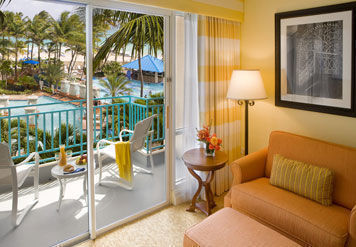 My heart bum-de-bum-bummed as the travel bus screeched to a slow stop. A team of eleven Hoosiers and I, hailing from little Fort Wayne, Indiana, had boarded this giant orange bus just an hour earlier. Our mission: helping the people of Novi Sad, Serbia learn English at an English chat camp called Letenka. Our first obstacle: making friends with complete, foreign, teenage strangers. Thankfully my nerves weren't acting up – oh wait, they were. I remember my legs had a slight wobble to their step, and I was utterly aware of the fact that I wasn't looking exactly like a beauty queen in my baggy t-shirt, tennis shoes, and shorts. Top that off with a frizz ball for hair, and I was good to go.
    We arrived at the camp around two in the afternoon representing the church of Blackhawk Ministries and partnering with Josiah Venture. Many teenagers were staring us down, as we – the new foreigners – approached in our bright green Blackhawk t-shirts. Almost a half-an-hour of meet-and-greet we were almost out of things to say. Nearly everything about the first day was awkward, and everyone was inhibited. Discouragement heaped upon me like cloak of sadness completed with the blues repeating in my head. If only I could've seen into the future at that moment. I wouldn't have been so disheartened.
    As the week continued, days accelerated like a race car. Everyday spilled over with friendship, fun, and laughter. Morning programs were followed by English class, sports, and team-building activities with breakfast, lunch, and dinner speckled throughout the day. We had so much fun that most of us could've skipped eating altogether only running on pure laughter and adrenaline.
    Our days were filled with excitement, but as the light wound down into the night, activities fell on the serious side. We talked about deep questions like: "Is there a God?" "What does the perfect Serbia look like?" and "What is one thing you would change about the world?" Serbians and Americans joined together in heart and mind to become truly unified. Two cultures came together in love, and language was a crumpled, forgotten barrier. We joined hands and we joined hearts.
    I expected to teach the Serbians English for those two weeks of the hot July summer, yet I was the one learning. Time and time again I found amazement in the Serbian people and culture. They gave, and rarely took. They invited foreigners into their homes. They truly wanted to know us, and they wanted us to know them. I'll never forget their eager, bright eyes that shone at me when they gave us a tour of their city, Novi Sad. They were proud of their home, but willing to share it. As Americans, I had thought to myself, are we this eager to share? Many times we hide behind delicately crafted masks, so others won't see who we really are. But the Serbians gave everything they had, were genuine and real, and became some of our best friends.
    Forgetting that trip will be impossible. My heart longs to go back to the place where I truly felt accepted. Why is it that I have to go to a foreign country to feel that?    In America we may never grow out of that pride and selfishness we have built up, but there's always Serbia to remind me that I do belong somewhere. And someday, I'll find it. Sometimes it takes an adventure around the world to find that the people of the world aren't so different after all.
Dear Reader: This page may contain affiliate links which may earn a commission if you click through and make a purchase. Our independent journalism is not influenced by any advertiser or commercial initiative unless it is clearly marked as sponsored content. As travel products change, please be sure to reconfirm all details and stay up to date with current events to ensure a safe and successful trip.
---