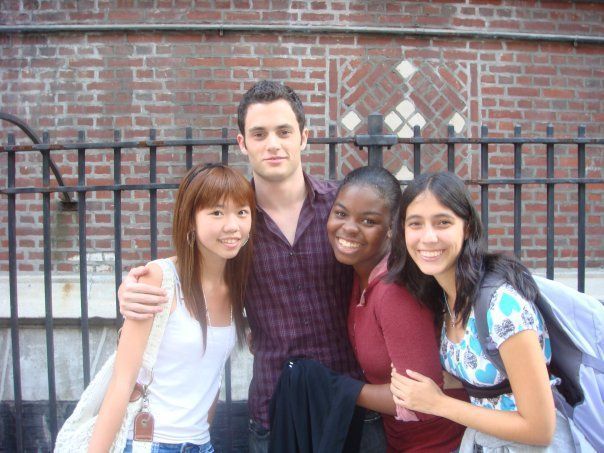 There is no doubt in my mind that the best trip that I've been on so far has also been the simplest one. In middle school I never had many friends. When I got to high school I figured that everything would just carry over. Like usual I was wrong.
Honorable Mention 2009 FTF Teen Travel Writing Scholarship
In 9th grade one Tuesday after school a girl approached me and said "Hey Jacara, a bunch of us are going to B&N* you wanna come with?" I was appalled, but I tried my best to hide my astonishment. "Sure" I replied, with a cover of nonchalantness. My school is on 23rd Street and Barnes and Noble is on 14th, so it wasn't a long trip. The group consisted of me, Sandy, Kate, Carrie, Gio, Rachel J and Rachel C. We walked the 9 blocks laughing, being loud and talking about how teachers give too much homework. I had been to this bookstore before, but somehow when I entered on this day the lights seemed brighter, the store seemed bigger and it was like I was looking at something old with a pair of fresh new eyes.
We all walked side by side to the escalator that led us up to the teen's section. They scattered out looking for interesting books that had been recommended by other friends, teachers and parents. I had never been to a bookstore with anyone other than my mother and little brother, so I stood at the ending of the escalator watching all the girls fall into routine around me. One of the girls noticed that I had been standing on the side and rescued me from the bubble that I seemed to be trapped in. "Why are you standing all the way over here?" she asked. She tugged on my arm leading me over to a corner where all the rest of the girls had gathered complete with piles of books, magazines and that night's homework.
We spent hours there talking, laughing, reading and comparing horoscopes. I was ecstatic! I had never done this before; I had no idea what it was like to hang out with friends after school. It was a day that I knew that I would never forget. Sandy checked her phone a few hours into our ordeal and said "whoa guys its like 6," and as quickly as this moment started it was over. They had begun picking up books and book bags as if they had done this hundreds of times before. I stayed on the floor watching, wondering if we would return to school the next day as if nothing had happened, and wondering if we would ever do this again. Rachel knocked me out of my trance when she yelled "we should take a picture!" My eyes widened, I thought to myself they carry cameras? Sure enough Rachel pulled out a camera while flagging down a bystander to take our picture. We all took our previous positions on the floor, Kate and Carrie to my left, me in the center, Sandy and Rachel C to my left and Gio and Rachel J stretched out against me, and posed for a picture.
At the door we went our separate ways, I walked to the 4 train smiling to myself but also torn by the thought that on Wednesday everything will just go back to normal or they would resume hanging out with each other and they would forget all about me. I was wrong, and for once I was happy that I was wrong. Little did I know that this day was only the first of many with these girls. Little did I know that they would become my best friends that we would go on school trips together, bunk together, meet celebrities together and go to parties together. My first trip with them was a short one but it was the trip that paved the way for so many more.
Dear Reader: This page may contain affiliate links which may earn a commission if you click through and make a purchase. Our independent journalism is not influenced by any advertiser or commercial initiative unless it is clearly marked as sponsored content. As travel products change, please be sure to reconfirm all details and stay up to date with current events to ensure a safe and successful trip.
---