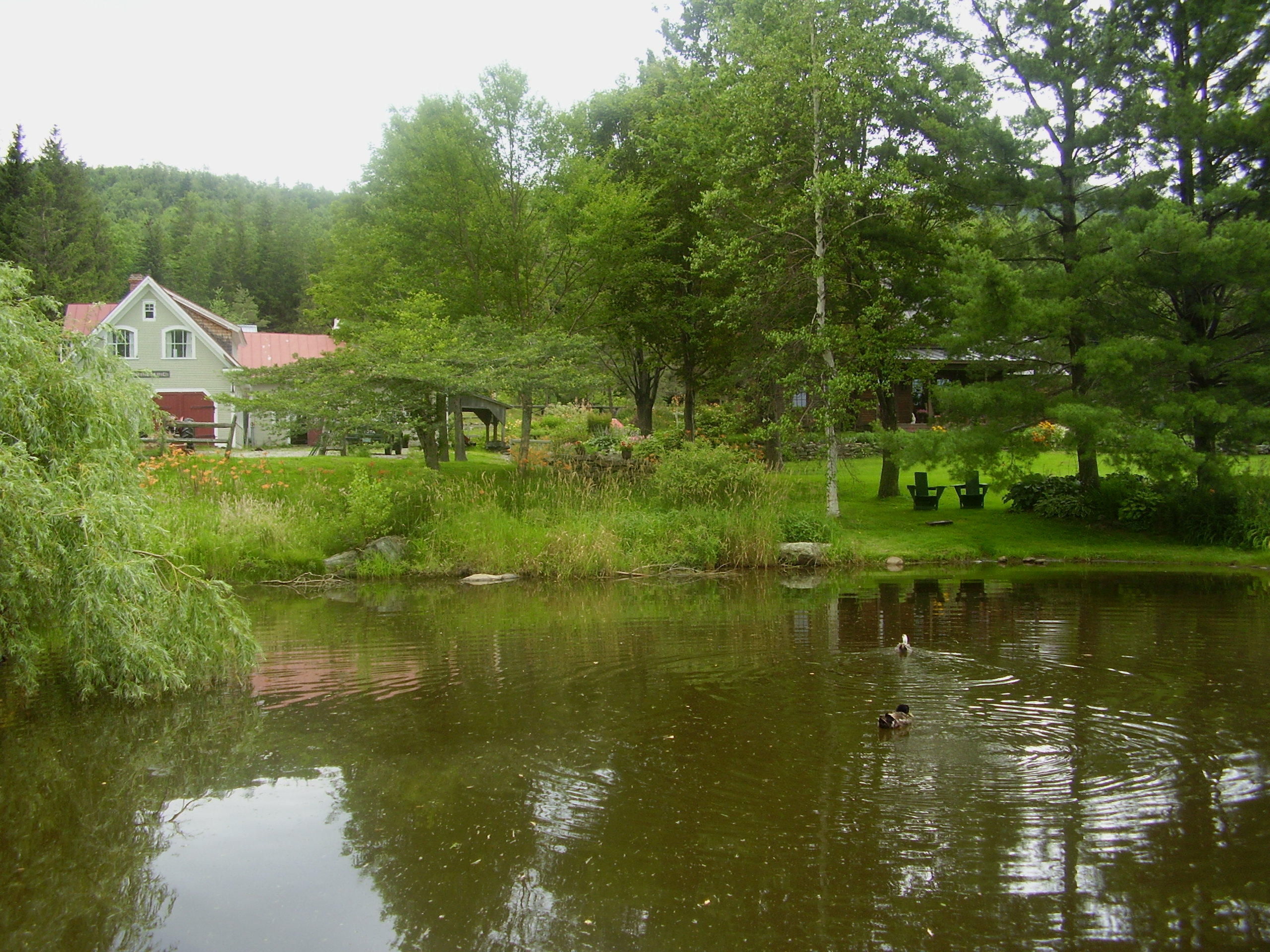 "Is it even legal for a motel to be in this bad of shape?!" That was the first thing out of my mouth as we pulled up to the sketchiest shack I've ever seen in my life. My mom and I were road tripping from our home in Colorado to Vermont and we were trying to find a place to stay for the night in north New York state. It had been a great trip so far; from staying at Niagara Falls to my childhood home in New Providence, Iowa. Finding a motel that would unsettle Norman Bates, kind of put a damper on the fun.
Near the Vermont-New York border we pulled into some podunk town at 9:30 and found the nearest motel because we were so tired. After getting the key from the owner with a grin more crooked than Nixon's cabinet, we slowly approached our room. I opened the door that was hanging half off and was immediately put off by the one flickering light in the room. Calmly stepping in, my mom, always glass half full, says "At least it's a place to sleep" and walks into the bathroom. Sure a great place to sleep and then become a Reader's Digest story of the month: Mother and Son on Road Trip Never Heard from Again. I set up the laptop, like it's going to work here, as I hear my mom say "You know, we might go find another place to stay. It's kind of gross in here." Oh really? What tipped you off, the moldy walls and bathtub or the stains everywhere? Or possibly, my personal favorite, the lack of a space in the room without a cob web or a bug? I agreed whole-heartedly and as I backed out of the room I accidently bumped the table with the laptop on it and more importantly the power cord, which brushed my leg and inspired a little bit of a meltdown from my paranoid self. I screamed like a five year old girl and flew out of the room faster than a politician from the good book. My mom coaxed me back into the room just before she pulled back the sheets and promptly walked out saying "Surely there is another hotel nearby." She did not mention the motel until the next day and I wasn't about to say anything about that little patch of heaven.
We ended up not finding that "hotel nearby" and actually never did. We tried Vermont but everything was filled to the max because of the Simpsons: The Movie premiere in Springfield, Vermont. And at about 2:30 in the morning we rolled into a New Hampshire hotel's parking lot and slept in the car. This hotel had turned us away because they were full from overflow from Vermont, wonderful. Oh well, it turned into the best vacation of all time exploring the scenery and wonder of Vermont. I truly recommend this state to anyone, because it is the most beautiful state in the Union next to Oregon. If you walk away from this story with anything, walk away with this: never stay in Whitehall, New York and if every hotel is full, just recline your seat and pretend you are camping or urban pioneering .
Dear Reader: This page may contain affiliate links which may earn a commission if you click through and make a purchase. Our independent journalism is not influenced by any advertiser or commercial initiative unless it is clearly marked as sponsored content. As travel products change, please be sure to reconfirm all details and stay up to date with current events to ensure a safe and successful trip.
---