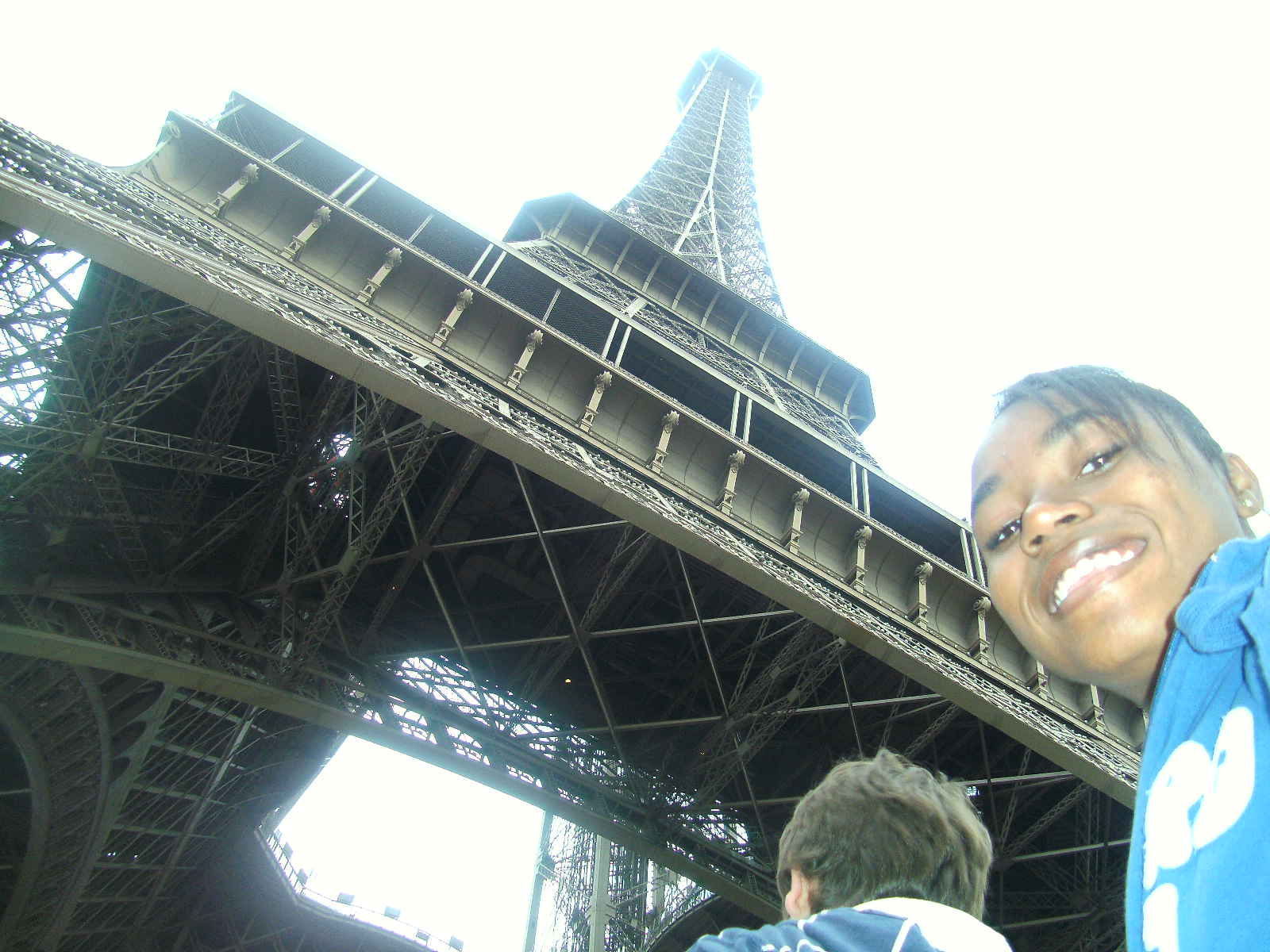 This summer, I had the best experience of my life. I got the opportunity to go to Europe for 18 days, with the People to People Student Ambassador group. It cost $7,000 dollars just for me to go, but my whole family spent almost a year raising money for me to go. Two weeks before the deadline came, we had raised the money. 
                  On June 25th, at 11:00 in the morning, my mom, dad, and sister took me to the Charleston Airport where all the other student ambassadors and their families were awaiting our flight. It seemed like everyone in the airport were crying. I couldn't see one student that wasn't scared/nervous. From the Charleston Airport, we flew to The Cincinnati Airport, where we waiting about nine hours to go to Europe. (That was also the day Michael Jackson died, we heard about it while at the airport.) At about 9:00, our plane took off to go to england. 
                The flight was nine hours long. That was the very first time I had been on a plane. We got to London at about 6:00 (our time, 12:00 their time.) The only time we had to sleep was on the plane. As soon as we got off the plane, we met our tour guide. She was from Ireland. We went to our hotel and dropped off our bags. Then we went to the London Eye, and toured London. While we were in England, we ate "fish and chips" and all kinds of different foods. We saw lots of castles, like Warwick Castle. We saw where Harry Potter was filmed. We saw so many cathedrals. We seen St. Pauls Cathedral, Stone Henge, Westminster Abbey, The Buckingham Palace, Shakespeare's Globe, Tower of London, Big Ben, Stratford upon Avon, Shakespeare's grave, Shakespeare's birthplace and many more places. We also seen where the British dedicated some of their land to America for John F. Kennedy. We went to the sailing academy. Also, every ambassador got to stay with their own British family for three days, & go to school with them. (I still talk to all my  British friends.) That is where we spent 15 out of 18 days. 
             On the 15th day, we got on a ship to go to France. It only took about 7 hours to get there. We went to sleep in England and woke up in France. In my opinion, England is so much easier to visit, because they speak English. We couldn't read anything in France. As soon as we went to France, we ate breakfast (which was only bread) and then we went to a World War 1 and 2 museum. Then we went to Normandy. Honestly, while the guide was telling us what happened in during D DAY, we all had tears in our eyes. We saw the beach the army had fought on. We saw the american cemetery.From Normandy, we went to St. Michel's. The the yards and gardens of St. Michel's was beautiful, and so was inside. From St. Michel's we went to Paris. 
                   In Paris, we saw the real Chanel and Louis Vuitton stores, Notre Dame, Arc De Triomphe (with the eternal flame), the Louvre (with the Mona Lisa and all the famous paintings) Sainte-Chapelle and we went on top of the Eiffel Tower. 
                   These 18 days were honestly the best days of my life. I thank my family for raising such a high amount of money. I guess its true when parents say they want there kids to do the stuff they couldn't. If I was to go again, I would make sure I got a WORLDWIDE phone card, so you can talk to your family, FRENCH AND BRITISH OUTLETS, so you can plug in your american electronics, and a copious amounts of POUNDS and EUROS, because they have excellent stores with really nice clothes. 
Dear Reader: This page may contain affiliate links which may earn a commission if you click through and make a purchase. Our independent journalism is not influenced by any advertiser or commercial initiative unless it is clearly marked as sponsored content. As travel products change, please be sure to reconfirm all details and stay up to date with current events to ensure a safe and successful trip.
---