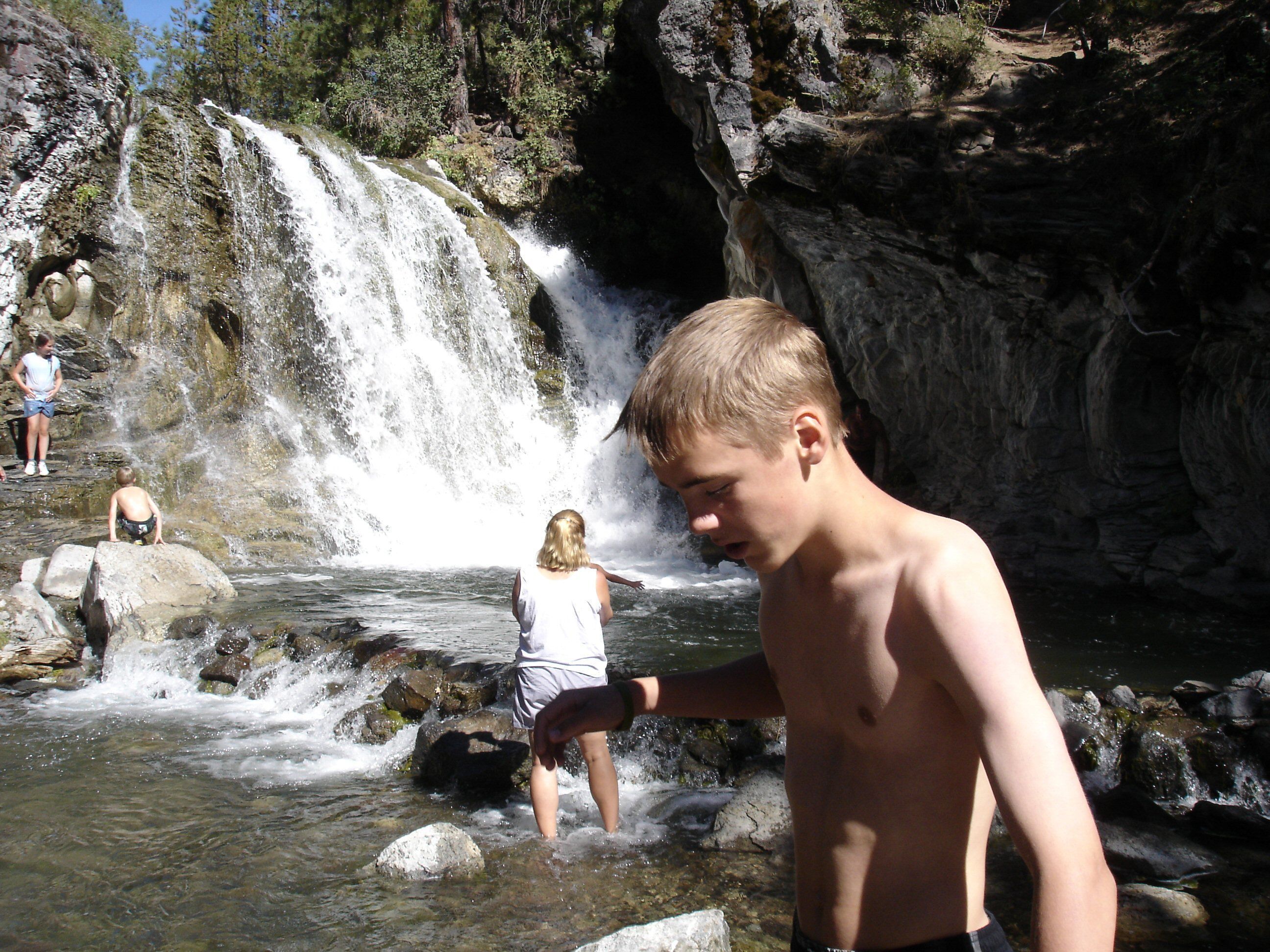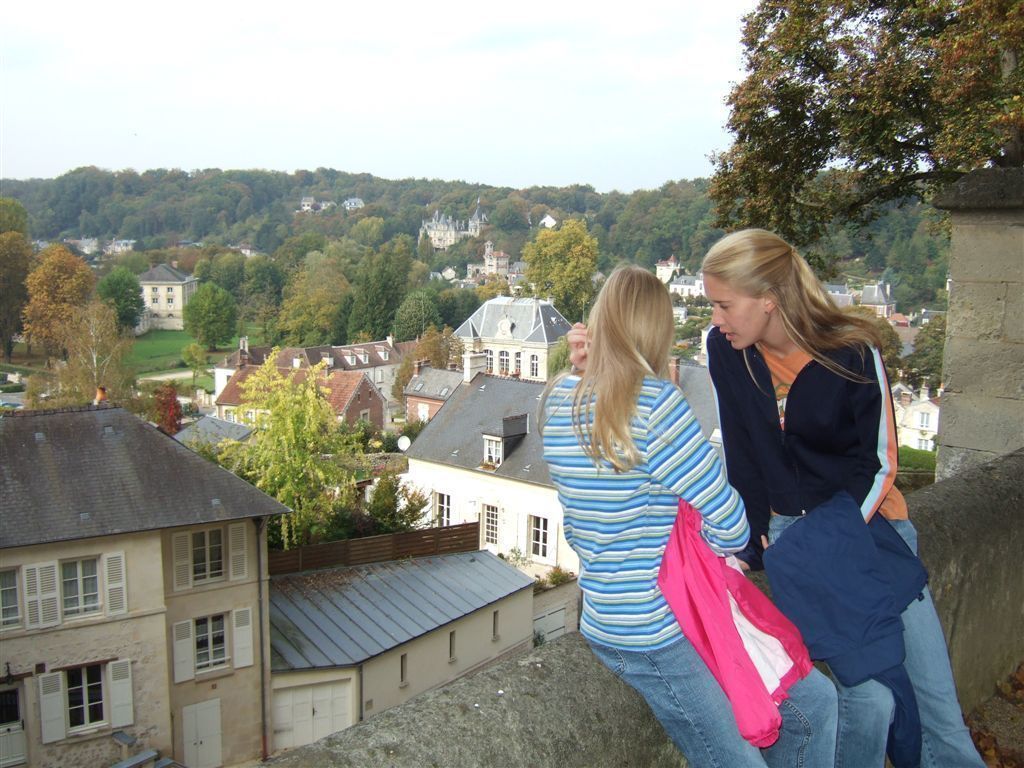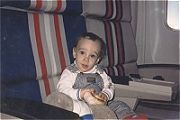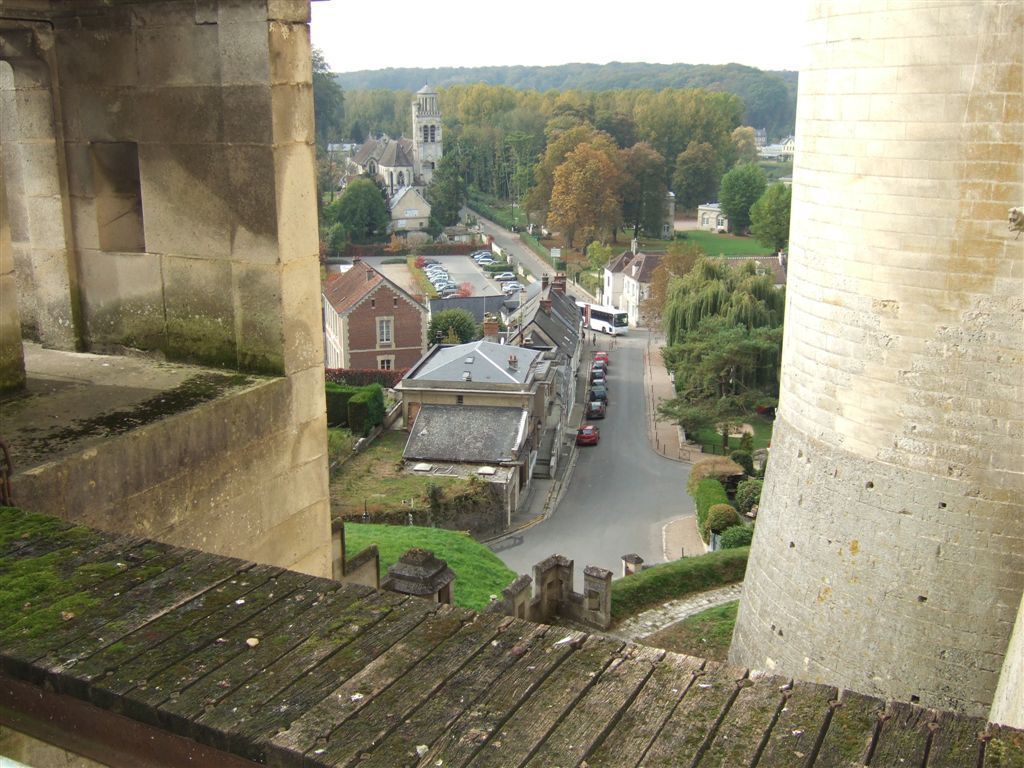 I was not sure whether to laugh or cry.  Instead, I thanked the flight attendant and looked closer at the wings she had given me.  I had only learned I would be traveling to Europe five weeks before that moment, the moment in which I was about to fly overseas for the first time.  My emotions must have shown on my face, after all, I was a fifteen-year-old girl clutching plastic wings the attendant had given me along with her reassurance and an airsickness bag.
     Stepping off the plane in France, I felt great relief and excitement.  The French I was able to learn in five weeks seemed insignificant in comparison to the many different languages I encountered in the Charles de Gaulle International Airport.  Fortunately for my bewildered ears, we were soon on our way again driving through the countryside.
     As we arrived in the small town of Pierrefonds, I began to feel as though we had traversed into a fairytale!  The narrow brick streets weaved among beautiful houses of different shapes and sizes.  Stepping out of the car, I breathed in the cool October air and noticed that, while the trees were beginning to reveal their colors, the grass was still an emerald green!  I turned as Mom pointed to the Pierrefonds Castle standing magically on a hill.  "Now all I need is a knight in shining armor!" one of my sisters proclaimed.
     While we strolled along looking for a restaurant, we came upon a line of people that disappeared into a small bakery.  Moving closer, I peered into the window and immediately received a nearly audible response from my stomach.  There were numerous pastries, quiche, and fresh baguettes.  Needless to say, we found ourselves waiting in line to purchase food from Boulangerie Patisserie.
     Dad drove carefully through the dusk to L'Ermitage de la Fontaine, the bed and breakfast where we would be staying.l  Having met the pleasant owners earlier in the day, we decided to avoid burdening them with the need for plates by having a picnic outside.  The food was marvelous!  That dinner would be the first of several occasions during which I would wish I had brought a warmer coat.  Nothing, however, could put a damper on the magic of the enveloping fog and the candles that L'Ermitage's owners brought us!
     I woke up the next morning and wondered for a moment where I was.  While I looked around the quaint room, memories of the plane ride and French countryside began to come back.  Standing on the balcony outside my room, I watched as the fog began to dissipate.  It was completely gone by the time we finished our elaborate breakfast and arrived at the Pierrefonds Castle.
     Not only was the castle enormous, it was also fortified – complete with drawbridges and removable floorboards to poor hot tar through!  There were also several gargoyles and salamander gutters.  Nonetheless, the castle was not entirely formidable.  In fact, the ballroom, Salles de Preuses, was beautifully detailed.  My sister was even lucky enough to find her knight waiting for her in the courtyard.
     On the plain ride home I decided I did not need an airsickness bag.  I was too preoccupied with my thoughts to worry.  In the past seven days I had traveled to more places than I ever thought I would.  How could I decide which location was best?  Drifting off to sleep, I thought of Pierrefonds, the mystical spot where I grew closer to my family and saw the world for the beautiful place it is. Smiling, I knew which one was my favorite.
Dear Reader: This page may contain affiliate links which may earn a commission if you click through and make a purchase. Our independent journalism is not influenced by any advertiser or commercial initiative unless it is clearly marked as sponsored content. As travel products change, please be sure to reconfirm all details and stay up to date with current events to ensure a safe and successful trip.
---