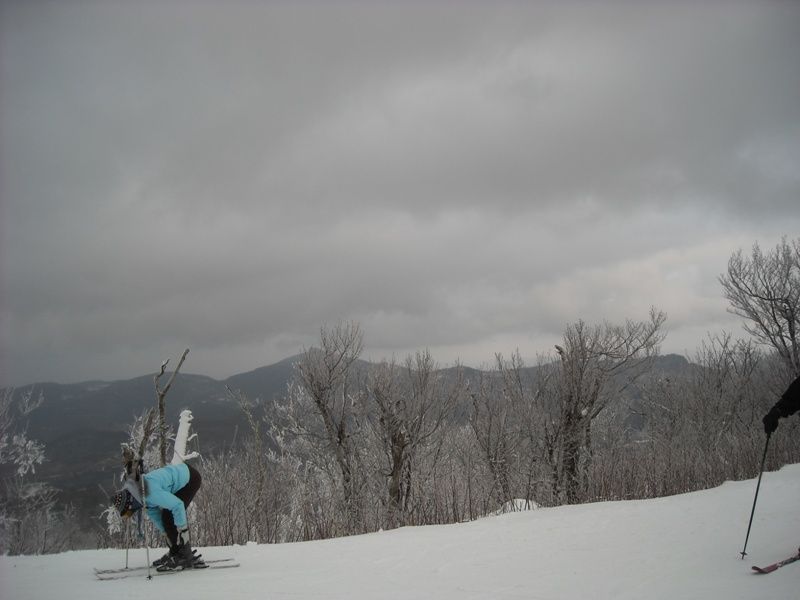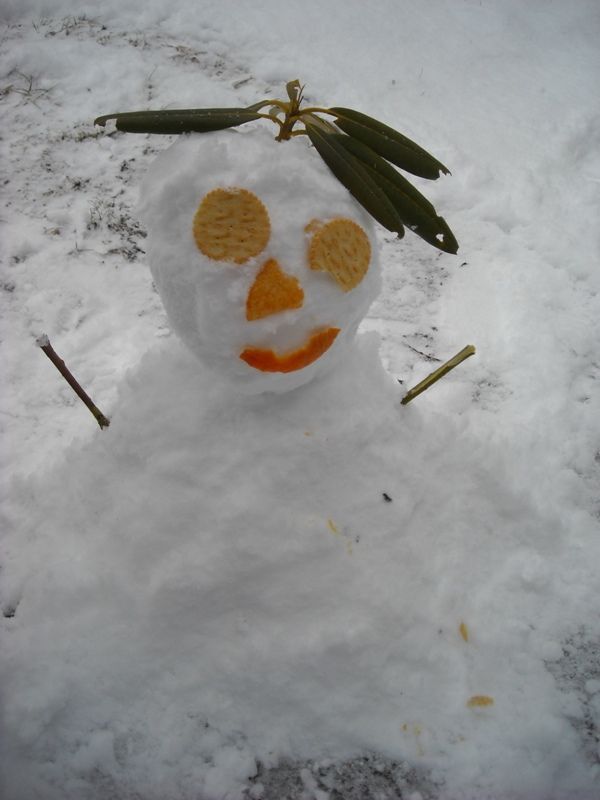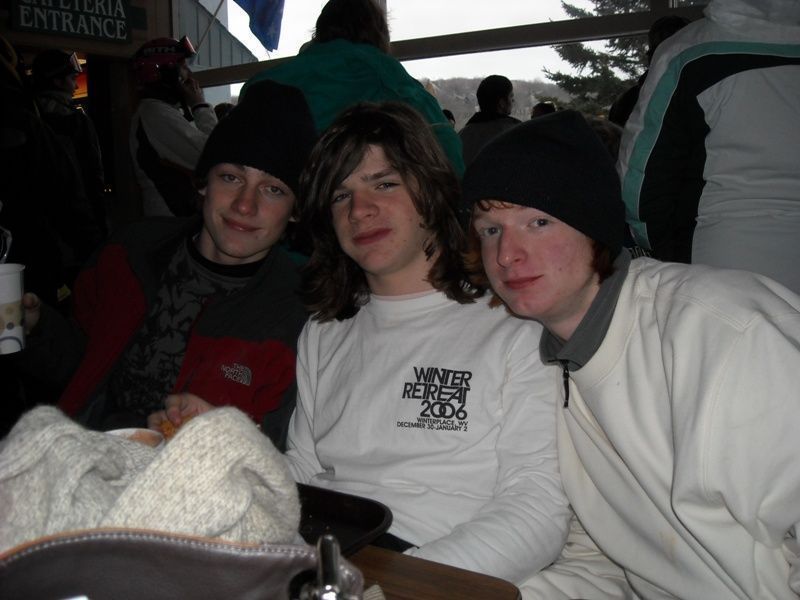 For my friends, the quaint small town of Boone, North Carolina will always be the first place they saw snow and learned to downhill ski. For me, the cold trip holds warm memories – teaching my friends and reconnecting.
The last time I'd been skiing was with my dad, just a few months before he died unexpectedly. I drew upon lessons I'd learned he taught me to ski in kindergarten: I chose happiness. I chose to feel his support.  I chose to teach my friends as I had been taught, with kindness, respect, and patience. I chose to embrace the joy of gliding down the mountain, warm in the cold air, the crisp wind whipping my jacket, the silence of the trees coated in snow.
Snow fell lightly, in large drifting flakes, putting fresh powder down over the manmade base at Hawksnest Ski Resort. My friends, both of whom were born and raised in southern Georgia, took turns listening to my skiing instructions, falling, and tossing snow at one another like little kids. The lift took us to the top and they fell back down the mountain over and over again. By afternoon, we bought our twilight lift tickets and headed back to town to replace the calories we'd burned off, leaving behind skiers who seemed to be local at the unpretentious ski resort.
Boone doesn't put on airs. It is what it is. Homey. Comfortable. Unassuming. Little diners serve delicious meals able to fill teenage boys who've been skiing all day at a price our part-time jobs can afford. We slid our money across the Formica tabletop and our borrowed ski hats back over our heads.
Thus prepared, I tried once more to try to teach Daniel to ski. Actually, skiing wasn't his problem. Stopping was. He simply couldn't master the simplest skiing technique: stopping by pointing your toes toward one another like a slice of pizza. Near mid-evening I hit upon the technique that worked: asking him to push his ankles out, achieving the same result by focusing on a different muscle thought process.
Focusing on ankle muscles helped both my friends the next night when we skated at an outdoor rink as dusk became evening and we raced to catch snowflakes on our tongues. Capone's pizza, some of the best we've ever eaten, warmed us for the next day at Sugar Mountain.
Sugar was the ski resort my friends had created in their minds from TV and movies. The clubhouse was luxurious with more food and clothing selections. You had to pay for it, too. Hawksnest was less crowded with friendlier people and lower prices. The slopes were nearly identical at the two resorts. Since we paid our own way, it was an important distinction for us.
In borrowed skiwear and on a tight budget, we three teenage boys did more than ski and skate. We grew closer, succeeding in new ways, creating a memory together. I felt like I'd visited my dad, and conveyed his lessons to my friends. "That was just about perfect," said Daniel. "The only thing I didn't do my first time I ever saw snow was to build a snowman." We immediately pulled over on the straight country road and built one beside an ice-covered pond, using twigs and snacks from the car to decorate the little two-foot tall guy. His sunny disposition shows the joy we found in the snow of Boone North Carolina. 
Dear Reader: This page may contain affiliate links which may earn a commission if you click through and make a purchase. Our independent journalism is not influenced by any advertiser or commercial initiative unless it is clearly marked as sponsored content. As travel products change, please be sure to reconfirm all details and stay up to date with current events to ensure a safe and successful trip.
---