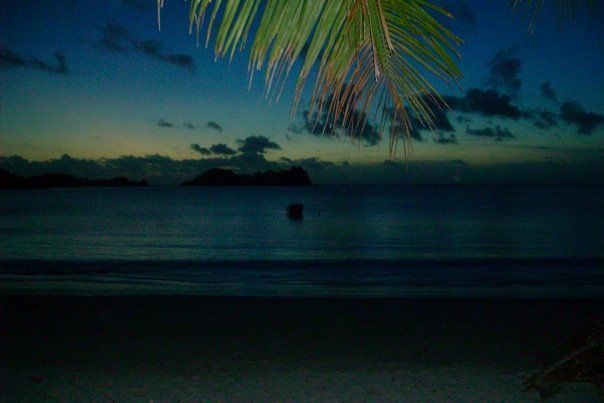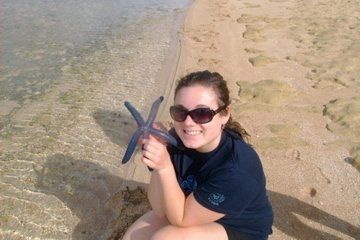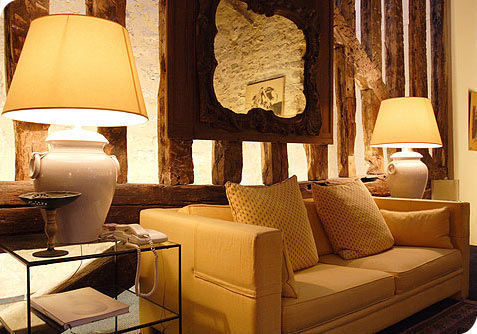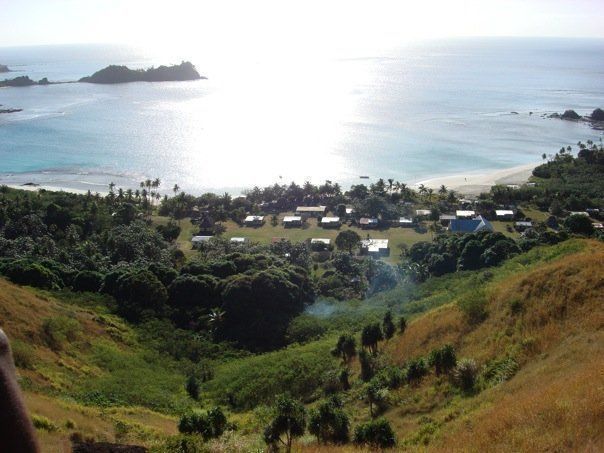 My eyes wearily fluttered open as a wave of queasiness surged through me. Miniature balloons were inflating and popping simultaneously in both ears. My heart was somersaulting on a trampoline, flying upwards into my throat. After a seventeen-hour plane ride, we were landing. After seventeen hours of claustrophobia, I was now free to walk more than the six feet down the aisle to the airplane bathroom. In a few short minutes, I would emerge from the double-decker plane and breathe in the sweet air circulating on the other side of the equator. At last, I had arrived in the Fiji Islands.
            I knew that eventually I was destined to escape the Midwest- even if it was only for a few weeks. I longed to travel somewhere exotic, to splash through water that sparkled a brilliant shade of sapphire; rather than wade in the slimy green algae of Lake Michigan. Stumbling upon Rustic Pathways seemed like a dream! As soon as I saw the Sun, Sand, and Service and Escape to Fiji programs, I was begging my parents to let me go, and my grandparents were generous enough to help them finance the trip. With each passing day, summer grew nearer, and my feelings of anticipation and excitement stronger. I could practically hear the palm trees whispering secrets in my ear when the bell rang in between classes.
            When I finally arrived, my first two weeks were spent with forty other people enrolled in the community service program. I stayed in a cabin, or bure, with four other American girls my age. Unfortunately, many of the girls with whom I tried to be friendly did not reciprocate. I realized that connecting with them on a personal level was difficult; from what they told me about their lives, traveling to Fiji was just another present from their parents, like a gift card to American Eagle. None of them seemed to appreciate the immensity of this once-in-a-lifetime experience. I decided I was not going to spend the short time I had in a beautiful foreign country trying to weasel my way into their inner circle; instead, I would immerse myself in the daily service projects in which we were participating. These included teaching schoolchildren and adults, working in orphanages, environmental preservation, and a variety of other tasks. Once, we were even given machetes, sent out into a field of tall, grassy stalks, and told to chop them down! At the end of this sweaty endeavor, we planted trees in the new clearings to beautify the surrounding area. Teaching first and second graders who barely spoke English was no less challenging than whacking away with machetes, but the children's enthusiasm for learning proved that language doesn't have to be a barrier.
            During the third week of my trip, ten others and I stayed in a Fijian village on a small island, whose inhabitants took us on daily adventures. One day, we would explore the depths of an underwater cave; the next, embark on an impromptu hike through the jungle!  At night, I bathed in the ocean and slept on the beach, falling asleep under the stars with knots of salt entangling my hair and sand caked between my toes. Sometimes, on starry, humid nights, I imagine I can still hear the ocean waves crashing, its lullaby crooning me to sleep. I am so lucky to have had the opportunity to travel, and I hope to continue in my future- but nothing could replace the memories of Fiji. Its unique beauty and culture will stay with me forever.
Dear Reader: This page may contain affiliate links which may earn a commission if you click through and make a purchase. Our independent journalism is not influenced by any advertiser or commercial initiative unless it is clearly marked as sponsored content. As travel products change, please be sure to reconfirm all details and stay up to date with current events to ensure a safe and successful trip.
---