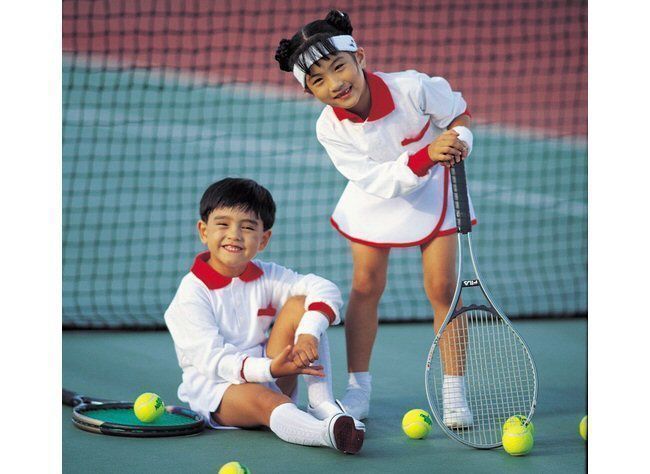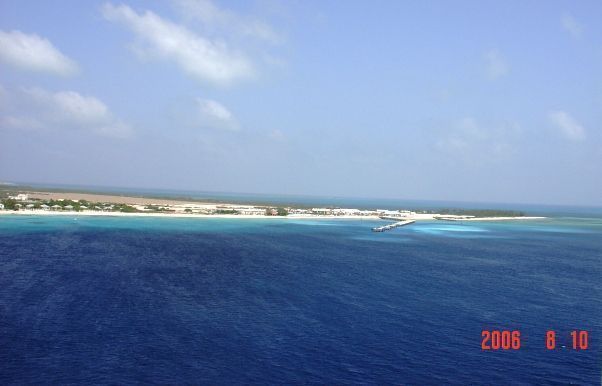 August 13th, 2006, a picturesque island day, perfect for our family reunion. Think beautiful palm trees, a cerulean sky, white sand, a colossal cruise ship, and my whole family together for the last island day to end a spectacular week of fun, sand, and delectable drinks with pink umbrellas in them.  It was the epitome of a perfect summer vacation. 
We were on a Royal Caribbean: Voyager of the Seas cruise and to celebrate the last day before leaving for home, we went to Royal Caribbean's private beach in Haiti.  I lounged with my cousins near the crystalline water and perfected my golden glow before lunch; an extravagant array of food, from cheeseburgers to full entrees.  It catered to anyone and everyone's needs.  The wafting smells carried me fairly quickly through line, filling my plate way passed its carrying capacity.  As I went to inhale the delicious feast, uproar halted the spoon against my lips. 
A uniformed woman bellowed at a young man clutching two cheeseburgers.  He only looked at her indignantly, unperturbed by anything she told him.  Instead, he ran towards a chain-link fence, which enclosed the cruise ship's private beach from the surrounding area.  It was something I did not notice earlier as I was too busy having fun with my cousins to pay attention.  He climbed it and threw the burgers down to two small children, no older than my six year old sister.  I did not even see the bare feet and distended stomachs; all I saw were their hollow, emaciated eyes, screaming for food.  Even more, as I looked around me, it was like time had stopped and I realized that there is a world past the chain fence that surrounded me, one that I never even seen before.  
There is more than the bubble wrapped world that enveloped me, my shallowness and my obsession with perfection.  The bubble wrap proceeded to pop around me and it was like film was peeling off the world and I saw it for the first time.  Past the children, a pregnant woman and several others were standing like ragged soldiers, watching us warily from the hill tops, as employees threw away heaping bins of fresh food and people stuffing their faces like pigs. 
As she continued to holler at the man, more people stopped eating and looked around at this new world.  I saw faces change countenances, from ecstatic, to disgust, to sheer anger.  Some ran into line, picked up burgers and ran towards the fence, inspired by what they saw, and others yelling right back at the uniformed personnel who could now do nothing about what one young man had started and refused to end. 
My life really did change that moment, more than I can say about any other vacation I had been on.  I realized in that moment that there is more than what we see on television and in the news.  There is more than just my world that I care about.  We are a part of something so much bigger than ourselves. 
I am not saying that now, I do not care about how I look or that I do not care about material things, but what I am saying is that I am done with living inside a bubble, protected by bubble wrap.  I was so naïve and wrong before then to think that everyone had food to eat and food to throw away.  Sometimes, I dream of those eyes staring at me, through me, and I know that I am beyond lucky and grateful to be able to make a difference.
Dear Reader: This page may contain affiliate links which may earn a commission if you click through and make a purchase. Our independent journalism is not influenced by any advertiser or commercial initiative unless it is clearly marked as sponsored content. As travel products change, please be sure to reconfirm all details and stay up to date with current events to ensure a safe and successful trip.
---