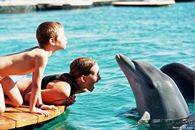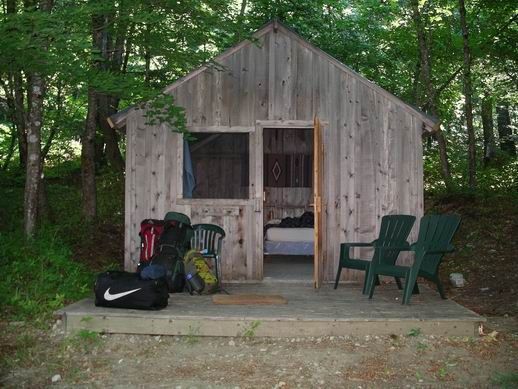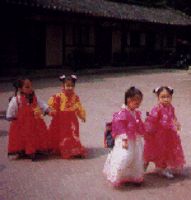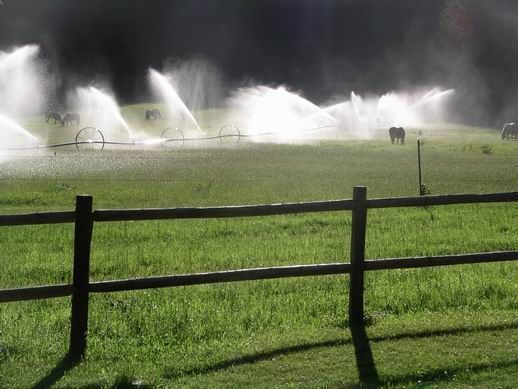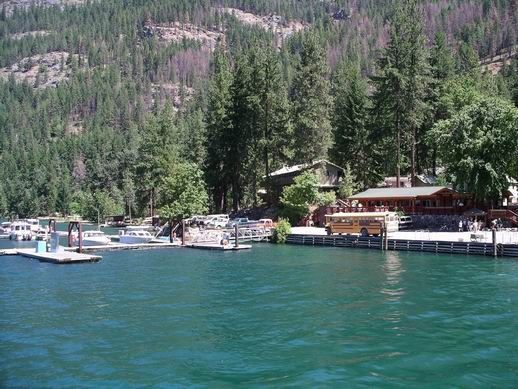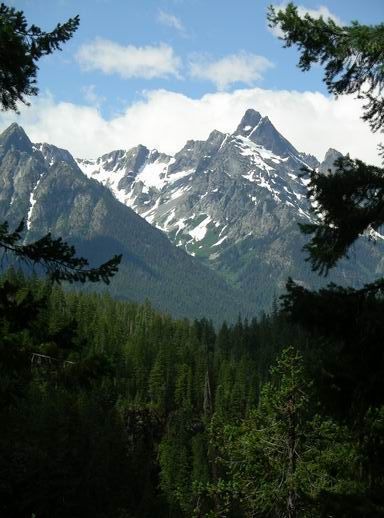 Everyone has memories both happy and sad. Certain memories stand out, and those are the ones that are the most vivid. As I retell this horrid, life changing experience, some details may be left out, but the ones I recall will surely make your spine quiver. When a family member dies, it affects not only the close family members, but friends as well. My intrepid attempt to recreate the entire scene as it happened will hopefully convey the full meaning of my father's passing. The event definitely seemed interminable to me.
      The year was 2007, and in the month of July our family has traditionally gone to Stehekin Valley Ranch to spend a week on vacation. Stehekin is located in the northern most part of Lake Chelan. You had to travel by a ferry to see the beauty of the landscape, and there were no roads, so the only means of transportation are those three ferries. Cell phones did not get reception, and there was only one land line located in the main village which is next to the dock. Stehekin, along with its cute little log cabins, was up the gravel road a few miles.
     As soon as you arrive at the ferry dock, exhaust fumes and smog are replaced by a refreshing pine scent and crisp clean air that could wake someone up from a coma. The feeling of the warm sun on your back was the most noticeable sensation that I can recollect. The instant warmth gave me goose-bumps the first time I experienced it. Each following visit it was just a nice surprise. In other words, Stehekin was heaven for anyone that did not like to live in a city. It was remote, but beautiful.
     After arriving in the village area, we snatch our bags off the ferry and loaded them on to the Ranch's bus. The ceiling of the bus is signed by all the hikers that have made it into Stehekin by foot, traveling across a treacherous trail. Besides the ferry, you must bike, hike, or ride your horse into Stehekin Valley. The ranch is a truly magical place. It has acres of pasture for dozens of Norwegian Fjords and an amazing lodge with various antique qualities that over looks the pasture. The entire ranch is very family-based, and the atmosphere is constantly warm, loving, and caring. The lodge had its own unique cedar smell that came from either the wood chip and sawdust floor, or the massive logs that the wall was fabricated from. There was always a constant supply of pink lemonade for the hot days. Hot chocolate could be mixed with the fire warmed water in the kettle if you ever needed something to warm you up.
     After getting bored with riding my mountain bike, I remembered that my dad had promised to play Hearts with me. But since there was no time before dinner we were going to play after dinner. So I rode quickly to our cabin, leaving my bike out front, I walked in found the deck of cards and saw that my dad was already sleeping.
     About an hour after I left our cabin, I heard a great deal of commotion coming from near my cabin. I rushed back and as I arrived at the open doorway, I witnessed my father being moved off the bed and onto the floor. The EMTs were putting him on a hard surface so they could perfrom CPR on my father. My mouth dropped below the floor, and all of my senses went numb. Then time slowed way down. I walked down to the steps at the end of the porch, sat down and cried.
     The most terrifying feeling is when you have no control over the situation. You are just a spectator in the crowd, and you know that the outcome will directly impact your entire life. I think I was more afraid of losing my best friend than my dad. I cried harder. He was my golfing buddy, skiing partner, my hero, and my teacher. I still had so much to learn! I miss him more than anything in the world.
Dear Reader: This page may contain affiliate links which may earn a commission if you click through and make a purchase. Our independent journalism is not influenced by any advertiser or commercial initiative unless it is clearly marked as sponsored content. As travel products change, please be sure to reconfirm all details and stay up to date with current events to ensure a safe and successful trip.
---