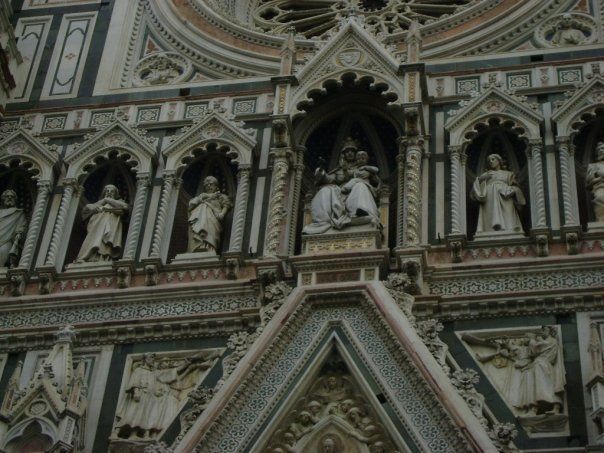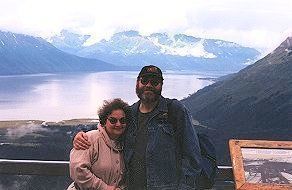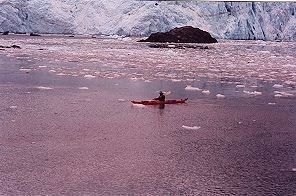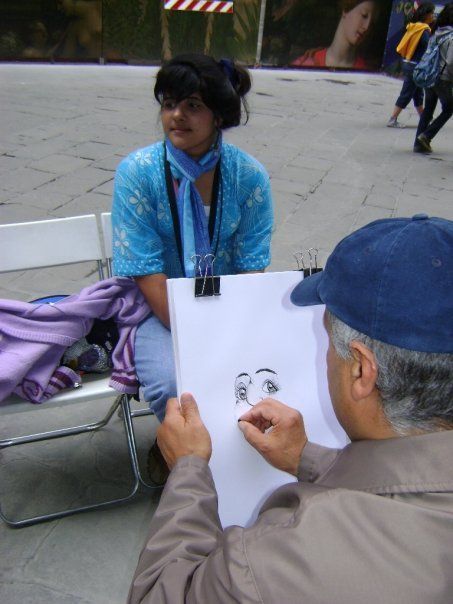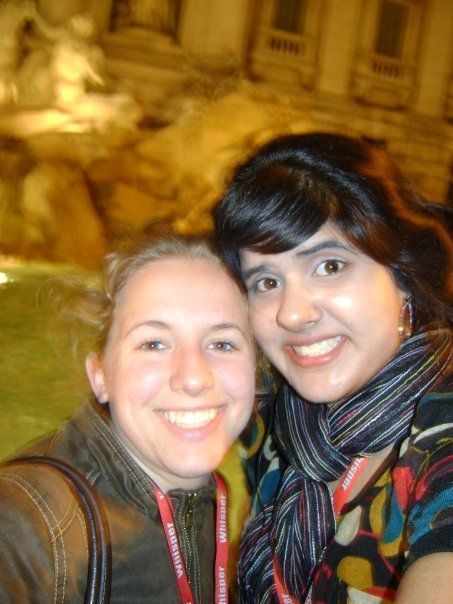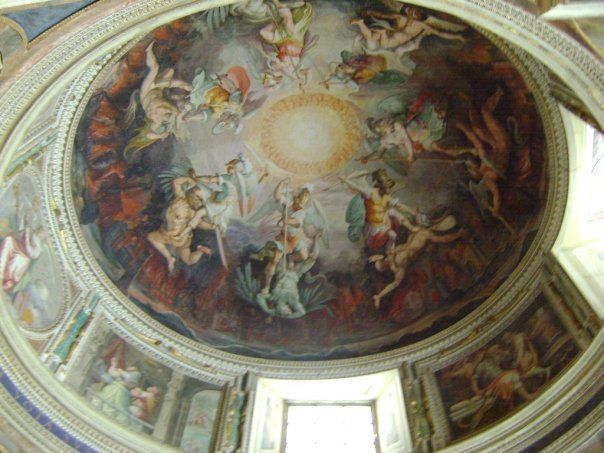 Surrounded by former strangers and subsequent best friends, I braved the seas on a metal bird named Lufthansa. My destination: the boot shaped peninsula, where seemingly every invocation on the muses had been answered. There, on the shores of Lake Como and under the shadows of the great Alps, the fathers of Romanticism, Byron and Shelley, found asylum and inspiration; alongside the winding waterways of Venice, Vivaldi's notes transcended ledger lines and instead, strummed at strings of the heart; in the cobbled streets of Milan, with paint brush and abacus in hand, the grand master of well…everything, Leonardo da Vinci's depictions humbled Popes, ushered in the Renaissance, played catalyst for the Scientific Revolution, and gave Dan Brown one hell of a conspiracy theory. Italy—the hub of history, the grand epitome of culture—oh, how the epithets spill from my lips! Here I come, camera clad and wide eyed.
          It's a truth universally acknowledged by frequent travelers: the most striking aspect of a foreign country, what stays with you long after photos fade and memories become dim, are the foreign people, both past and present, you encounter! Leaning against the railing of the Coliseum's arena, I marveled at the architectural feats there accomplished: a stage that would flood to simulate navy battles, underground tunnels that resembled a labyrinth, fully equipped with elevator-like lifts, tier after tier of seating designated for Roman citizens. And here's where the fascination boiled over: while considering the people. Which audacious Emperor mandated the Coliseum's construction? Whose brilliant mind made dream into reality? Was it fear of death or anticipation of glory that pounded in the gladiators' hearts as they prepared to fight? From ancient times to modern, now I observed the people around me. Beautiful Italians with olive skin and hazel or green eyes stared back, curiosity lining their brows too.  Romantic accents and the rolling 'r's of their language drew me in as their enduring charm locked my cheeks in a perpetual blush!
            By some strange phenomenon, seemingly every guy I beheld had a face chiseled to perfection—not only this, but a great fraction of these said men were expert flatterers. On the streets of Florence, in front of the Uffizi museum with walls decorated by sculptures of history's greatest scholars, artists, and philosophers, an elderly caricaturist with brilliant blue eyes and skin lines product of many grins told me I was beautiful. After my third failed attempt of making a wish in the Trevi fountain, first time having throw the coin over the wrong shoulder, second time having forgotten to make the wish, third time having made the coin toss with the left hand, a native gave me a demonstration and finished with "it's a pleasure to help pretty lady," as his eyes reflected Niccolo Salvi's great statues and the water cascading there from.
            Once I got over all the lovely faces, I was more able to appreciate the culture that so encompassed them. As my friends and I wove through the tourist shops of Rome, past "Ciao Bella" shirts and Tower of Pisa key chains, we found the true markets of the Eternal City. Here, we bumped shoulders with Italians on missions: mothers hurrying to the bread stands and fruit carts, teenage girls running their hands along the colorful scarves and bangles, and young boys trying on the distinctly Italian leather belts. At night, we slurped happily away at what was all of ours third serving of gelato in 24 hours. With sugar coursing through our veins, we laughed while recalling the unwavering expressions of the Swiss Guard, and we spoke reverently of the most beautiful churches we'd ever seen—buttresses, stone angels, and pietas galore. We teemed with the vivacity of the popular hangout we stood in, Piazza Navona, which greatly resembled Time Square. Sometimes the most affecting and bewilderingly beautiful experiences are those that bring us together, demonstrating unto us the ways we are alike rather than different.
Dear Reader: This page may contain affiliate links which may earn a commission if you click through and make a purchase. Our independent journalism is not influenced by any advertiser or commercial initiative unless it is clearly marked as sponsored content. As travel products change, please be sure to reconfirm all details and stay up to date with current events to ensure a safe and successful trip.
---