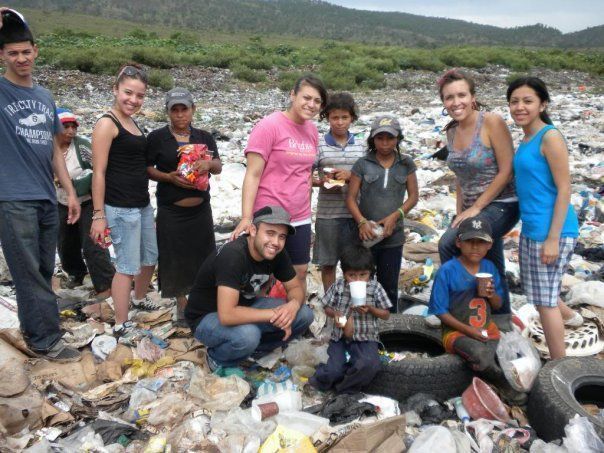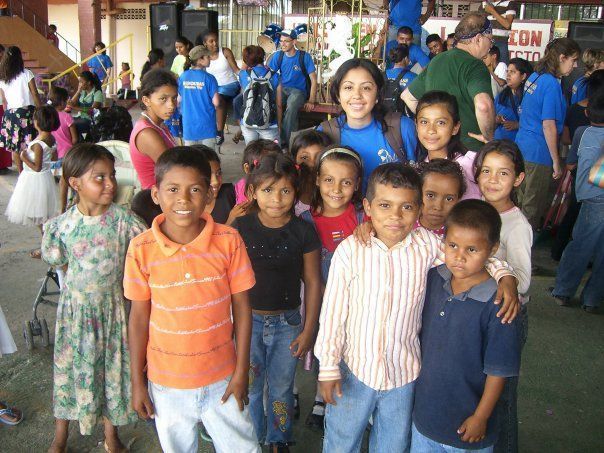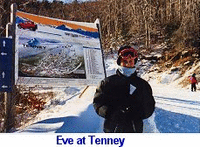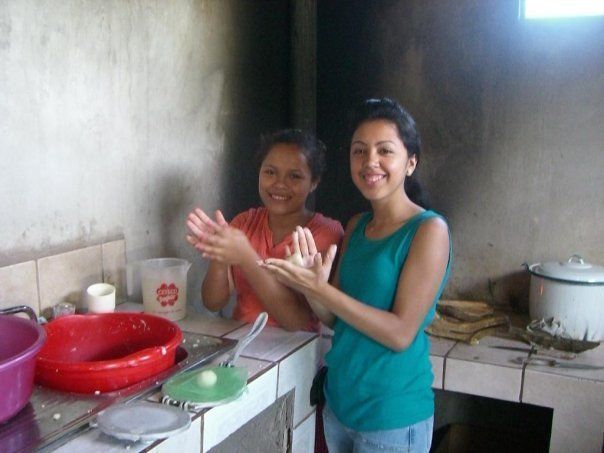 I always dreamt of going to another country and doing something to help people, let alone children. The dreaming ended when it finally came true in July of 2009. Before I knew it, I was packing my bags and ready to meet up with my team. It was my first time at an airport and on a plane as well. When I arrived in Honduras, it was a scary moment. There were cameras and news reporters everywhere due to Honduras' situation with their president at the time. There were men with guns looking at us as if we were part of a scam. We made our way through the crowd and found our bus. We loaded up and left the airport. We arrived at our hotel and immediately began to discuss what we would do.
We went to an orphanage and my heart dropped! Dozens of children from the village began to run to our bus! I met so many kids and took pictures with them, gave them treats and played with them! As I went inside the orphanage I began to interact with so many other kids! I saw their bedrooms and I had the chance to re-paint them. I even helped paint the area where they keep their refrigerators. While being there, I spent time with a 15-year-old orphan girl who taught me how to make tortillas. It was a very cool experience. In Honduras, we met at this place called La Fundacion  which means "the foundation." There, we were stationed into groups and had to pack hundreds of plates with rice, chicken and tortillas. Before that, we had to tear the chicken apart into small strips. It was fun, but hard! We then got into our bus and went to a church. We attended the service and surprisingly, even a wedding! It was so unexpected! After the service, we passed out food and juice to the congregation and their faces lit up! Children were excited and they couldn't wait to eat and drink their juice. As I passed out the food, something happened. I realized that I was living my dream. It was an amazing feeling that stuck with me, still till this day. I even gave food to people outside of the church. They were very happy and they thanked me countless times. The children came up to me and we took so many pictures together. They were having so much fun with my camera and I was having fun watching them.
While being in Honduras, I even went to the garbage dumps. Being there changed my life tremendously. I saw children digging in the garbage looking for food. There was families living there and they made a small shelter out of poles, sticks, and cloth. There were children chasing after the garbage trucks, climbing on top of them because that was "new, fresh garbage."  I grabbed some sandwiches, walked on top of the garbage and took them to the children. They looked at me, smiled, and began to eat them. Their bellies were so big. While the kids were eating, there were flies on their faces but they just ignored it. They were so used to it. I had seen it on TV before where kids have flies and different animals flying around them, and I was able to witness it myself. For me, it was totally new. I never saw anything like it. However, for these children, it was the norm.
As my days in the country came to an end, my views on life completely changed. The children taught me how to appreciate what I have. I came back to the US with new views on life. I love it. I love that my dream became reality. Honduras was life changing in every possible aspect. I would do anything to do it all over again.
Dear Reader: This page may contain affiliate links which may earn a commission if you click through and make a purchase. Our independent journalism is not influenced by any advertiser or commercial initiative unless it is clearly marked as sponsored content. As travel products change, please be sure to reconfirm all details and stay up to date with current events to ensure a safe and successful trip.
---