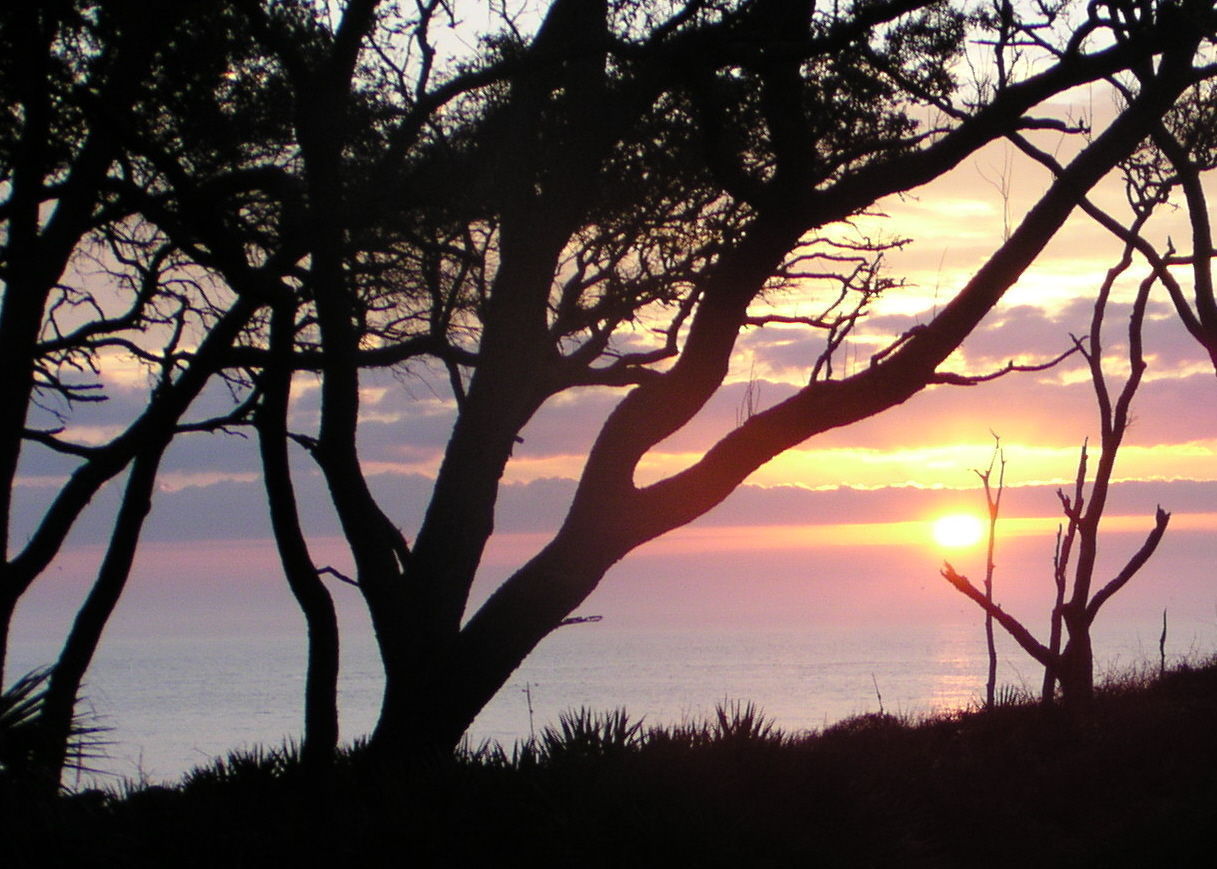 The best Christmas present I ever received wasn't a fancy dollhouse, necklace, or Rock Band. My favorite Christmas gift is a memory of standing on a boardwalk in the dead of night, surrounded by the roaring ocean and feeling the salty breeze blow against my face as I watched the full moon shimmer and slide in the reflection of the waves. All I have to do is close my eyes and I am back in Georgia, breathing in the salty, humid air of Jekyll Island.
At 5 am on December 26, my mom, sister, and I hauled our luggage through snow and biting wind at the Denver International Airport, excited for our real Christmas celebration to begin. After a day of flying, sitting in airports, and doing sudokus, I finally stepped off the plane in Brunswick, Georgia and into a different world. Less than 24 hours ago I had watched my breath freeze in the air as I gazed at the barren, white Colorado landscape; now, I was pulling off my sweatshirt as I stared at the lush jungle of foliage surrounding the road, trees dripping with Spanish moss instead of icicles. The humid air lay like a wet cloth over my entire body at first, actually feeling heavy as I inhaled it, and it grew a certain salty tang as we drove towards our condo on Jekyll Island.
We arrived close to midnight, but the first thing I did was run out our back door and down the boardwalk, where I saw the ocean for the first time. Unaware that it was high tide, I tried to imagine myself swimming in the roiling waters but only pictured myself getting bashed against the jagged wall of rock. When I ran outside at dawn the next morning, however, I found a pristine stretch of white sand where the water had been fifteen feet deep the night before.
My 14 year old sister, Carrie, was my constant companion during our trip. Every morning, as soon as we awoke, we threw on our beach clothes and went walking and running across the beach, searching for seashells, crabs, starfish, and other fascinating treasures of the deep. I felt like a little kid most of the time, laughing as the waves washed over my feet and feeling the sand squelch beneath my toes. Of course, that first day we were too excited to be bothered with sunscreen; we both regretted that later as we rubbed aloe vera on our smarting skin.
After a day of playing on the beach, we almost always went to the neighboring St. Simon Island, a bustling little town full of interesting shops and fantastic restaurants. It was there that I learned the definition of greasy; only in the south can you find fried green beans, fried Twinkies, and fried ice cream on the menu! I tried fresh sea food for the first time. My mouth still waters when I think about the she-crab soup we had at Seajay's Waterfront Café or the shrimp and grits I tried at the Blackwater Grill.
Sometimes, the best Christmas gifts aren't found beneath a glittering tree, wrapped and tied up with ribbon. That incredible trip to Jekyll Island provided me with memories and experiences that are worth more to me than any other gift I have received. Toys, books, and other material objects lose their interest over time, but the memories of Jekyll Island will always be vibrant and breathtaking to me.
Dear Reader: This page may contain affiliate links which may earn a commission if you click through and make a purchase. Our independent journalism is not influenced by any advertiser or commercial initiative unless it is clearly marked as sponsored content. As travel products change, please be sure to reconfirm all details and stay up to date with current events to ensure a safe and successful trip.
---