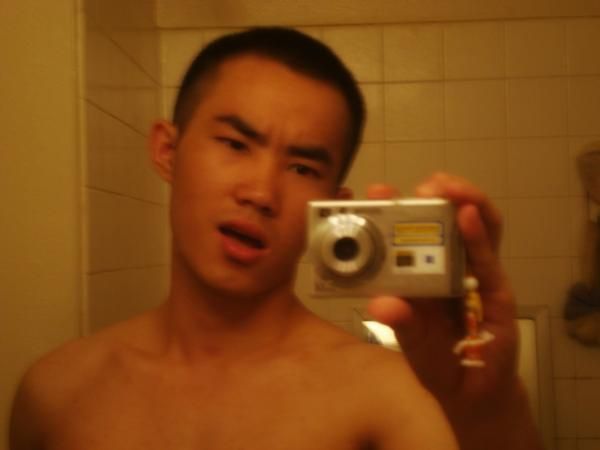 There has always been a mountain in the way of a goal or a dream that I have to fight for what I want and believe. I fight is on for me to got to college and be the first one to graduate for college. I want to be a successful person and a good role model for my younger brother and sister. My family is the most important thing in the world for me. They always support me, motivate and teach me how to be responsible.
            Growing up a lot of challenges in front of me is not an easy thing to handle. English is the struggle that I have to face everyday. Life is hard with seven people in my family that have to share only two bed rooms. That was something most people feel uncomfortable with. Both of my parents had no education background or job experience. Our income is low as $900.00 a month. My mom and dad can not work to support our family or drive us to the store when we need to buy foods. Driving might be easy for other but hard for them because of their ages. But even though of all that, they still support their children no matter what. For example, when I got a D in my math class, both of my parents didn't acted crazy or yelled at me like others parents. They just said, "It is ok son, don't felt bad, you do better next time." That was something that made me felt deep inside of happiness by knowing that my parents always love me, care and support me through my bad time and good time.
            The people that have had influence on me are the most important people human being, my family. They give me guidance on how college is important and how important without having a college degree and also how hard of being able to get through life living comfortably. They are the one who keep pushing me forward to focus on school by saying, school will help make you be a successful person in the real world and it is like a key that will unlock your door and let you fly as far as you can. I realized that they are right; living without education is the hardest thing in life and it will make you life suffers in the underworld. Going to school and then college, it will help me get a good paying job that will let me live without a stressful life. More over, I knew that my parents had no education and that is something makes me feel so strong about my hopes and dreams of going to college.
            When I was young, I often told myself that when I grew up, I could be anything I want to be and I always took for grated that it was true. But as years pass by, I realized that thing had to turn out the way I had always expected that it would. However, as I grow, I realized that my hopes and dreams are to go to college and be the first one in family to graduate. I could then be a good role model for my younger brother and sister and show them that they can climb on any mountain if they try hard in school. I want to help my family to have a better life in the future. I will work hard in school, and get a part time job to support them and be the son their dreams.
I consider myself of outstanding and unique as to contribute to college. I am encourage that I will fulfill college and obtain my degree for my family because they give all their hopes and dreams upon me. I'm confidence of my potential that I will become a successful person.
There always has a mountain that block your hopes and dreams. But the mountain of real life are not always there to make thing hard  but it was there to make you fight for what you really want in your life. My goal is to obtain a senses of being personally fulfill, regarding of what i choose to do.  I want to satisfy with my decisions . I can not set my goal on the basic of other, I have to achieve for myself like going to college and still provide love and support for other like my family.
Dear Reader: This page may contain affiliate links which may earn a commission if you click through and make a purchase. Our independent journalism is not influenced by any advertiser or commercial initiative unless it is clearly marked as sponsored content. As travel products change, please be sure to reconfirm all details and stay up to date with current events to ensure a safe and successful trip.
---