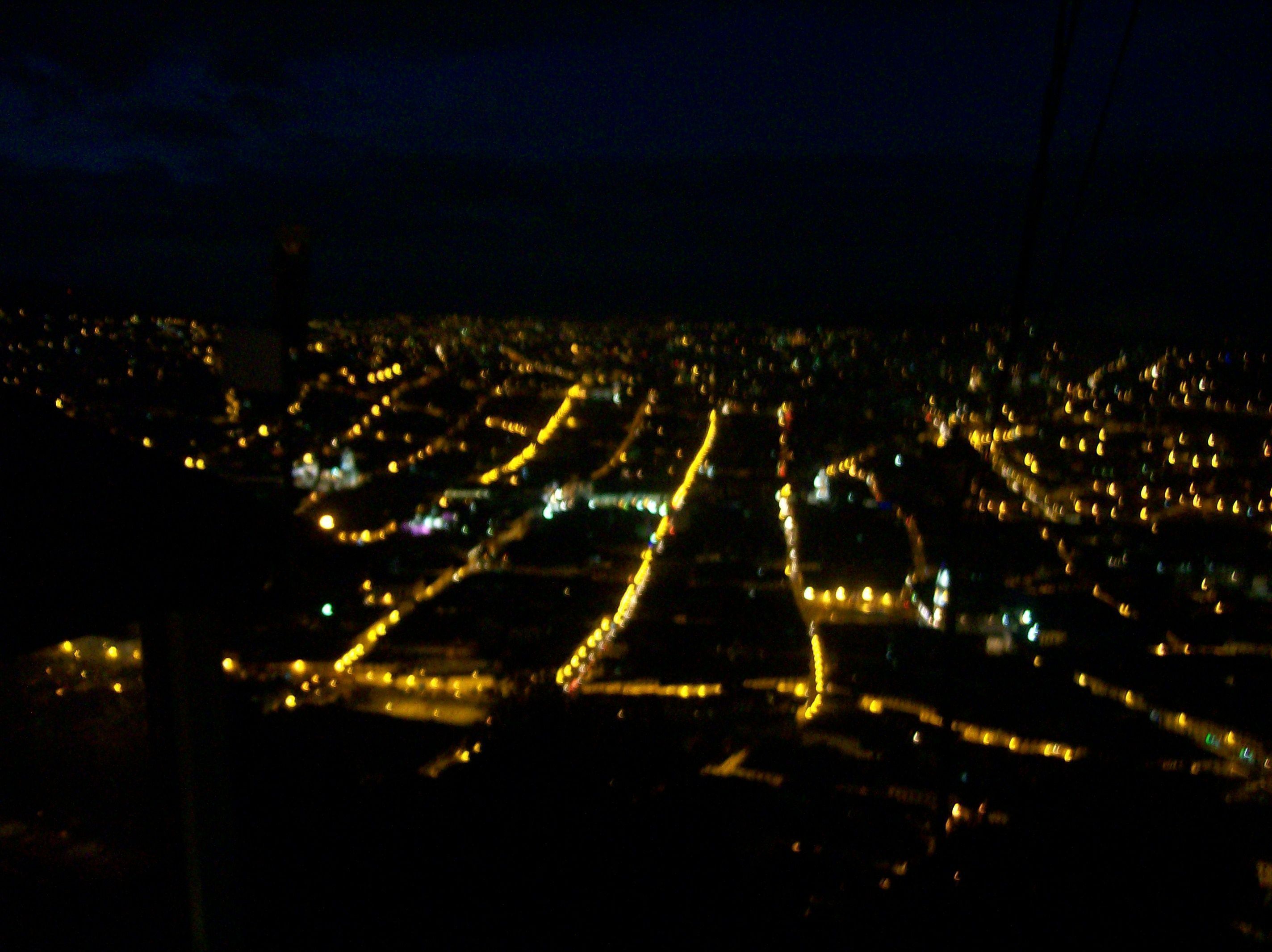 "Chicken-Skin" I think it was called. This is the Ecuadorian alternative for our "goosebumps." "From what I've tasted of desire" I can admit I like the Ecuadorian alternative better. For me "chicken-skin" was no rare phenomenon on my journey to Ecuador, South America. I reminisced with a fellow-traveler a few days ago and I told them that I still remembered what Ecuador smelled like. Sometimes that more than anything, because nostalgia so often comes as a scent or else a churning of the stomach or, of course, the prickling hair sensation of "chicken-skin."
    Arriving in Quito, Ecuador by way of aircraft, seated with archaically-polite foreigners, was a sweet surreality. My first enchanting view of the city was a blinking galaxy of city lights. They pierced through the encompassing dark, though it was thick. And here was the elemental irony: This was precisely the endeavor that I and the symphonic team of fellow missionaries intended to embrace. Ecuador had been my basisless dream since I was too young to keep a record of my age. But this unfounded urge was enhanced rather than fettered by its invalidity. This pilgrimage was the world to me. It was both an opportunity to demonstrate and a test to my affections. It provided for me, at the time, all the classic motifs of a great story. The night was full of mystique and mystery. Deep into the early morning hours, I dreamt awake of the unraveling tale. Premonition, however, was never a gift of mine. My travels more frequently thrived off surprise.
    The eight hour bus ride the following day was majestic and filled me with the wonder of creation, never experienced before. The mountains were cinematic and could not be fully realized. The landscape was ideal. Burro-bearing workers were frequent as were other provincial treasures, a favorite being the clotheslines on every roof. Our destination was Sucua, the deep jungle, and after much careening and teetering on the cliffs, we arrived. A meal was hospitably served to us with care and etiquette that I thought abandoned long ago. A warm plate of chicken and rice and a side of electric, flavorful plantains.
    Our team had two objectives in Sucua. One, was to finish needed construction to the Hope House, which is a house for young girls, providing an alternative to the grim and dangerous, and otherwise lifestyle. For me and some younger friends this required the endless conveyance of gravel from point A to point B. We took this charge seriously and carried it out with the same fervor as Cool Hand Luke and his gang of convicts.
    Following a solid days work at the girl's home our second objective came into play. A Vacation Bible School of sorts, it was, and it was the unrivaled highlight of each child's year. Some of the children would travel for literally miles through thick wood on foot (and return in the dark). One of the most touching scenarios perhaps was a young boy named Joshua, who never left my side and would call me hermano, that is, his brother.
    Besides these things, the adventure of great statue in Quito, the eerie cathedrals, residing under an active volcano at the beautiful, antique resort of Banos (yes it is named after a bathroom), and bartering in the open markets was enough to give anyone "chicken-skin." I have been changed indefinitely by such a trip as this.
Dear Reader: This page may contain affiliate links which may earn a commission if you click through and make a purchase. Our independent journalism is not influenced by any advertiser or commercial initiative unless it is clearly marked as sponsored content. As travel products change, please be sure to reconfirm all details and stay up to date with current events to ensure a safe and successful trip.
---