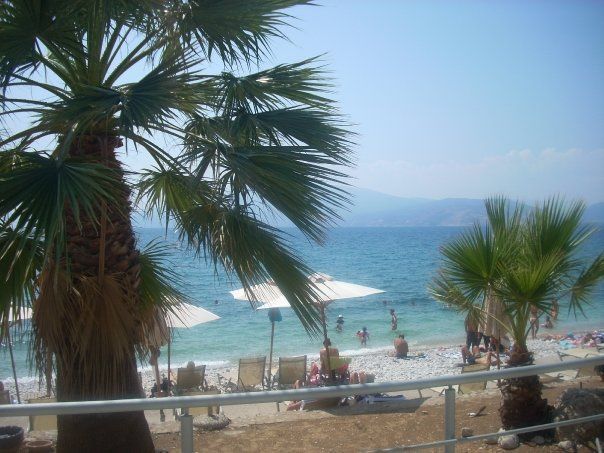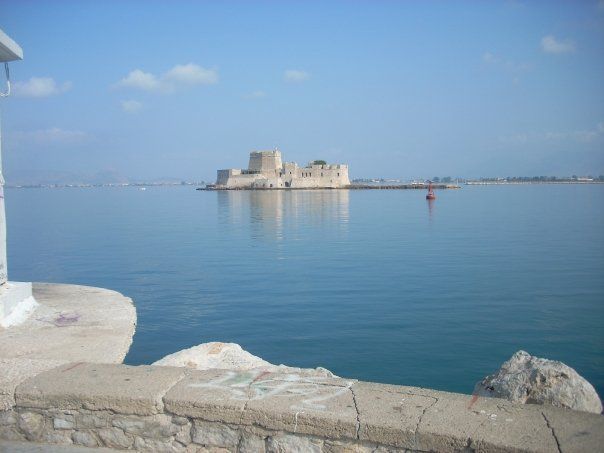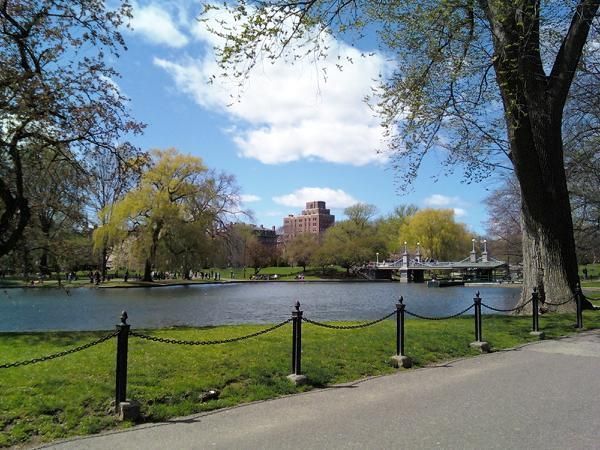 It started with a statement: "It's cold. Let's go back to the hotel."  It was late afternoon and we were in Boston Commons in April.  We were wrapped in our warmest sweatshirts and three pairs of socks in 50-degree weather.  Being from sunny Southern California, where 60-degrees is near freezing and it rains all of three days a year, we were ready to dash to the inviting warmth of the Plaza Hotel.  We looked at our map; two blocks east on Boylston and one block south on Arlington.  Not seeming too far, we started walking.
As we walked, it started to lightly rain.  We twirled around in the rain and stuck our tongues out to taste it, dancing like it was our friend.  We passed the second block, but did not see Arlington.  We reopened the map and thought our map only showed major streets.  Thinking we had passed only smaller streets, we kept walking.  The sights and the sounds of the city were keeping us company.  No one seemed to mind that our clothes were starting to get damp.  We only questioned our location when we saw Copley Square, remembering that it was before the Arlington stop on the subway.  But how could we be at Copley without seeing Arlington? Instead of pulling out the map like logical thinkers would, we concluded that my memory was mistaken and kept walking.  By this time the rain was harder and our friendship with it was unstable.
When Boylston Street forked, we chose to pull out the map.  However, the map was folded on the area of the hotel and our supposed location.  We continuously looked, but our location could not be identified.  The rain had grown stronger.  We kept walking on the former Boylston Street, but the rain had it in for us.  I was positive that the layers of socks and jackets did nothing at all.  My hands were shaking and I could not even feel my ears.  Our shaky relationship with the rain was over.  We broke up.  The anger at the post-breakup drama was beginning.  About a half hour after we first began walking, with soaked clothes and shivering bodies, we decided that we badly needed a taxi.
We started to look for a taxi, but our position was near a freeway entrance.  There was no chance in stopping a cab.  We had to keep walking in the rain.  There was no other option and no point in pulling out the map again.  I looked up and saw a large green wall ahead. "We went the wrong way.  That's Fenway Park."  Everyone turned to look.  "That wasn't on the map!"  "What are we gon'na do?" To our luck, a gas station where an empty taxi was filling gas was up ahead.  As we noticed it, we took off running.  Fenway Park and the rain were our greatest enemies and that taxicab was going to be our greatest friend.
As we drove to the hotel, we told the driver our story and he laughed at the "silly tourists".  We pulled out our map to see how far off course we had gotten. Our hotel was east of where we started, but we had gone west, far west.  The Commons and our hotel were near the center of town, but Fenway was on the outskirts.  When we finally returned to our room, we laughed and cursed the rain.  The whole adventure has become a funny story, but I would do it again in a heartbeat.  Nevertheless, next time I travel to the East Coast, I am bringing an umbrella.
Dear Reader: This page may contain affiliate links which may earn a commission if you click through and make a purchase. Our independent journalism is not influenced by any advertiser or commercial initiative unless it is clearly marked as sponsored content. As travel products change, please be sure to reconfirm all details and stay up to date with current events to ensure a safe and successful trip.
---