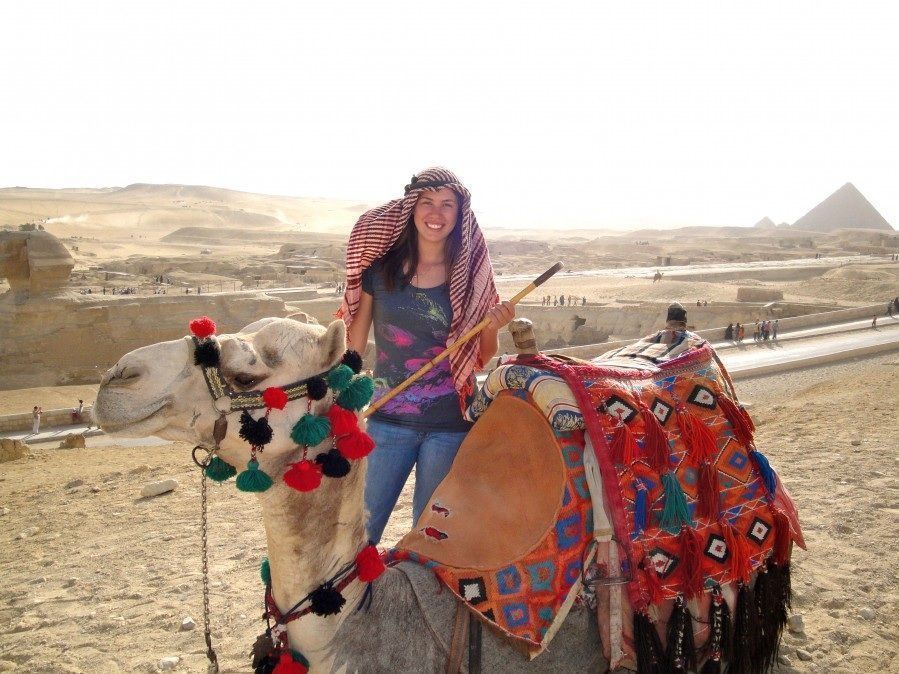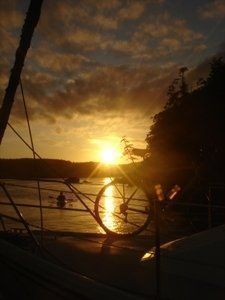 Ever since I was five, my family has owned a sailboat. We started with a cramped 22-foot long skipper, but after years of growing ambitions and a growing family, we worked our way up to the 35-foot Catalina we have today. Her name is Noeta, meaning No Estimated Time of Arrival (A name my dad found while flipping through a catalogue of nautical-themed jewelry we can admire but never afford). She's a reasonable sized vessel; certainly not one of those yachts with built-in hot tubs and helicopter landing pads, but big enough for our family of four to live aboard without bumping heads too often.
Every year, the four of us set aside our busy lives and spend three weeks cruising around the San Juan Islands. Not only have those waters watched me grow up, they have played a major role. No trip has taught me more about family and myself then the annual visit to our humble northern neighbors.
Let me give you an idea of my average Friday during the school year: I wake up around 5:30 to curl my hair, put on makeup, find the various pieces of my cheerleading uniform, put together my homework, and rush to school in my Honda clunker. I arrive at school around 7:27, with three short minutes to sprint to class. After a day of schoolwork and friend drama and forgotten lunch money, I run home to choke down dinner in time to run back out to a debate tournament or football game. It's hectic, it's crazy, it's pretty common for busy teenagers of today.
On the boat however, life slows down. I wake up to the sound of waves. I fall asleep to wind whistling through sails. Henry David Thoreau once said "Simplify, simplify!" as a philosophy to living well. On the boat, where we don't have much room to pack frivolously, life simplifies to the absolute essentials: family, nature, and lots of saltwater. In a world that makes it so easy to isolate yourself with iPods and cell phones, sometimes I forget how amazing playing a card game with my family can be. Without the distractions and hustle of everyday, I have heartfelt conversations with my parents and play with glow-sticks with my sister. I find pleasure in oddly shaped trees and colorful seashells. I feel peaceful with the "hot" Northwest sun on my back.
I remember one day in particular. We tied up to the tiny rustic dock on James Island, an Island so small it's not labeled on most maps. Emily and I strapped on tennis shoes and jogged around the labyrinth of hiking trails. After conquering a particularly steep hill, our pace slowed to a meander. Not surprisingly, we ended up lost. Here's something you should know about us: we never get "kind-of" lost. We get lost with gusto. We get "I-don't-even-remember-where-we-came-from-how-have-we-not-fallen-off-World's-edge-yet" lost. Finally, miraculously, we stumbled out of the forest's shade and into the stunning sun of twilight. I gasped. We were feet away from a rocky, ominous cliff. Beyond the cliff were violent waves and beyond that, the entire Earth sprawled out before us. Sheets of water broken up by pillows of green islands spread out under an increasingly pink sky. I can't think of any moment more pure and simplistic.
Of course, I realize that I'm lucky. Not everyone can spend weeks boating. My hope, however, is that anyone who reads this will begin looking for the magnificent, unassuming details in travel and in everyday life. Noeta taught me to slow down. Live too quickly, and you could miss an Edge-of-the-World moment.
Dear Reader: This page may contain affiliate links which may earn a commission if you click through and make a purchase. Our independent journalism is not influenced by any advertiser or commercial initiative unless it is clearly marked as sponsored content. As travel products change, please be sure to reconfirm all details and stay up to date with current events to ensure a safe and successful trip.
---