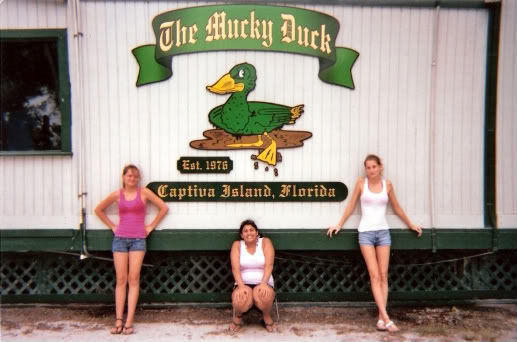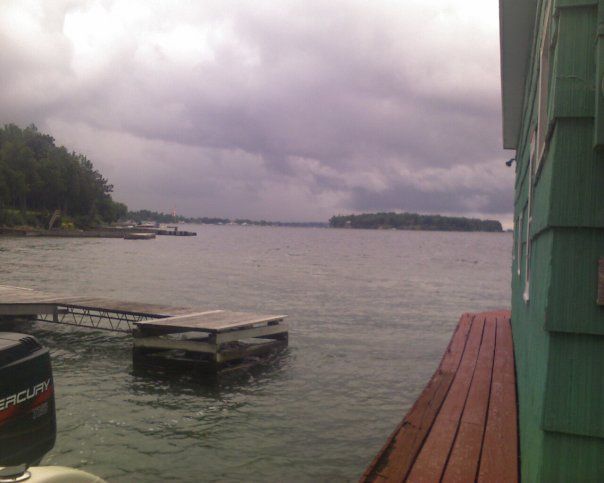 I know you know the feeling. It comes when you're cruising down the highway in the middle of nowhere, USA, and your dad is screaming the lyrics to whatever oldies station he could muster up on the radio. It's that feeling that creeps up on you when you see the "next rest stop: 400 miles" sign. It's that "why did I agree to come on this trip?" feeling.
You see, I am definitely NOT a road trip person. Being cooped up in the back seat of a car for hours on end, being susceptible to your parent's eclectic taste in music, and worst of all- fighting with your brother over which end of the family dog you have to sit next to is just not for me. Or, so I thought.
It was the summer of '09, and I was embarking on the great "College Search" with my dad. The plan was to drive to Centre College in Danville, Kentucky for a visit. From the offset of the trip, Dad and I experienced some grand difficulties. Our "beloved" I-70 was riddled with unexpected construction. To make matters worse, we had to bypass the main artery out of St. Louis, I-64, which was under construction as well. As we finally made our way out of Missouri and into Illinois, the traffic on the highway came to a jolting halt. As dad and I sat waiting in the car for an hour, relaxing with our feet on the dashboard and sharing our Chips Ahoy with the semi-truck driver in the adjacent lane, I pondered what could be the cause of this standstill. We finally escaped the gridlock (a fallen semi had been obstructing both lanes) and made our way closer to Louisville, our destination for the night. Not realizing we were so close to the Ohio River, bouts of fog came upon us unexpectedly, and I gripped my seat in terror for several miles as my dad drove without being able to see the taillights of the car in front of us. All being said, you can see why I decided to plot a different route for us to take home from Kentucky.
With new plans come new places, and the route I planned for us to use to return home passed through a town called Metropolis in Illinois. "Is this some kind of joke?" I thought to myself. "No one would name a town after Superman's residence." It only took one look at the place to make me rethink my thoughts. Turns out, I had to use the restroom pretty badly by the time we hit Metropolis, so we stopped and had a look around. We took a tour of the Super Museum which contained millions of dollars worth of Superman memorabilia including lunch boxes, props from television and movie sets, Pez Candy dispensers, buttons, posters, and every other imaginable Superman item. Dad and I even took some pictures with the huge Superman statue placed in the town square, and learned about the annual Superman celebration Metropolis hosts.
Our Metropolis visit lessened my loathing of road trips. I learned road trips aren't so bad if you do fun things on the way. If Dad and I hadn't taken a different route home that trip, we would never have seen the gem of Metropolis. We had skipped the interstates and taken some back roads- a thing most road trippers neglect to do. As Robert Frost put it in his poem, "The Road Not Taken", "I took the one [road] less traveled by, and that has made all the difference."
Dear Reader: This page may contain affiliate links which may earn a commission if you click through and make a purchase. Our independent journalism is not influenced by any advertiser or commercial initiative unless it is clearly marked as sponsored content. As travel products change, please be sure to reconfirm all details and stay up to date with current events to ensure a safe and successful trip.
---