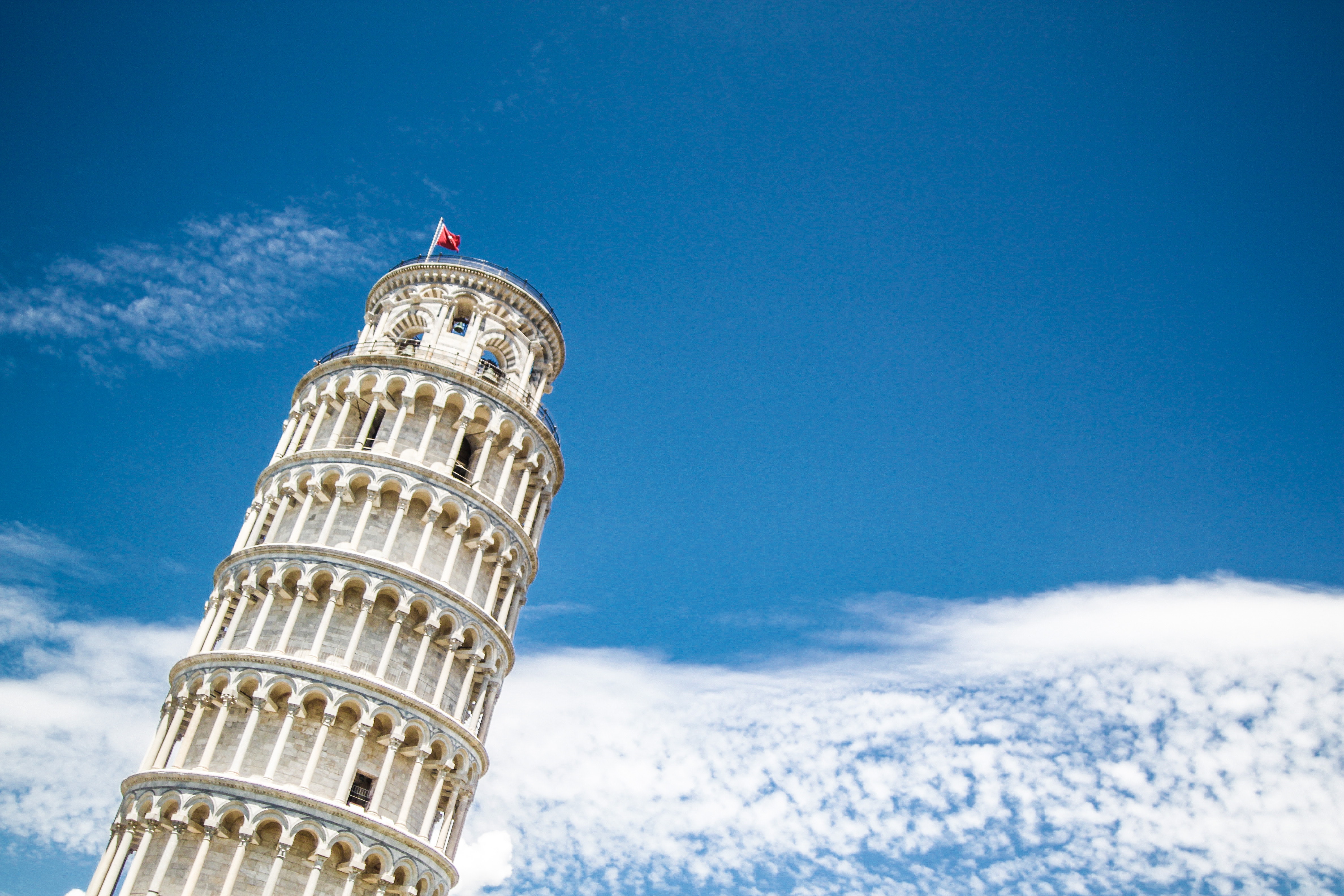 ---
Chocha is my grandmother. She was born in Rome, Italy and had promised me since I was a small child that she would one day take me to visit her homeland. This was a day that I dreaded! You might wonder why I would make such a statement about my beloved relative. My father was born and raised in Venezuela and thus speaks Spanish. When I was born instead of encouraging me to call his mother by the typical "Abuela" he taught me to call her "Chocha". When translated literally this means "the crazy old lady". My grandmother is a 4'10" Italian dictator. She has a personality that is bigger than life. I love her but the thoughts of spending weeks traveling with her did not excite me at all. However, eventually the day of dread arrived.
I knew when the white stretch limo arrived at our home to take us to the airport, that this would not be the typical Calzadilla vacation. We are normally more of the mini-van type family. However, Chocha wanted this trip to be special. We arrived at the airport like some Hollywood starlets and the adventure began!
Our first stop was to be in Rome or Roma as my grandma would correct. I had of course seen pictures of the city in my social studies' textbooks. However, I never really expected the awestruck feeling I would have when I stepped out of the taxi and into what seemed like a time capsule. It was beautiful and although full of people bustling about there was a peacefulness that seemed to seep from the ancient surroundings. We visited all the normal tourist sites, the Vatican, the Coliseum and various museums and cathedrals. However, my most memorable visits were to the homes of my Chocha's relatives. My aunts and cousins welcomed us with open arms and food – lots of food. I took a ride around Rome on the back of a cousin's moped and experienced the city as a real Italian. We ate at little "out of the way" cafes inhabited by the locals. The food was amazing and I really enjoyed eating my way through Rome.
From Rome we traveled by train to Venice. It was not at all what I expected. I had researched our destinations a little before my trip began. When reading about Venice I kept coming across warnings of overcrowding and pollution. However, this was not what I experienced at all. The Venice I met was amazing and gorgeous. Where else on earth could you float through the streets on a gondola while being serenaded with opera by a hot Italian male?
We left Venice and made stops in Pisa, Florence and Naples. I visited Michelangelo's David and my papi's aunt Giovanna. All the while following the strict travel rules of our "little Italian tour guide". She was relentless and opinionated and there were several moments when I craved the safety of my own bedroom in Tennessee. However, I heeded the advice of my papi and tried to keep an open mind.
In Naples we joined a guided bus tour group headed for the island of Capri. Just let me warn you that Italian grandmothers do not make good tour group members. My brother and I tried to pretend we did not know the little lady who was determined to "help" the guide with his job. He finally gave up like the rest of us and let her take charge. I am pretty sure he was relieved to see her backside heading up the walkway to her hotel! It was quite a day for everyone and I am thankful that Capri was spectacular enough to help fade those memories. We stayed in a beautiful bed and breakfast inn atop a cliff overlooking the dark Mediterranean Sea. It was the most beautiful place I have ever visited. We swam in the cool dark water and shopped in the various little shops in town. I will never forget the experience.
Although much of the trip was as I envisioned – stressful and full of family drama, I came away with a much better understanding of my grandmother. She was a child in Italy during the bombings of WWII. She grew up in a time when food and commodities were rationed. This helped to explain why I was only allowed to use 1/2 a paper towel when drying my hands at her home. It helped me feel less resentment over the lectures I always received for not cleaning my plate when eating with her. I realized that arguing was viewed by Italians as an art form and was to be expected in most any discussion. I got to experience Italy on a more personal level than I would have without her "guidance". I discovered that Italy is truly a magical place to visit and would highly recommend it as a destination that everyone could enjoy. I could even recommend a 4'10" Italian tour guide if anyone is interested!
Dear Reader: This page may contain affiliate links which may earn a commission if you click through and make a purchase. Our independent journalism is not influenced by any advertiser or commercial initiative unless it is clearly marked as sponsored content. As travel products change, please be sure to reconfirm all details and stay up to date with current events to ensure a safe and successful trip.
---