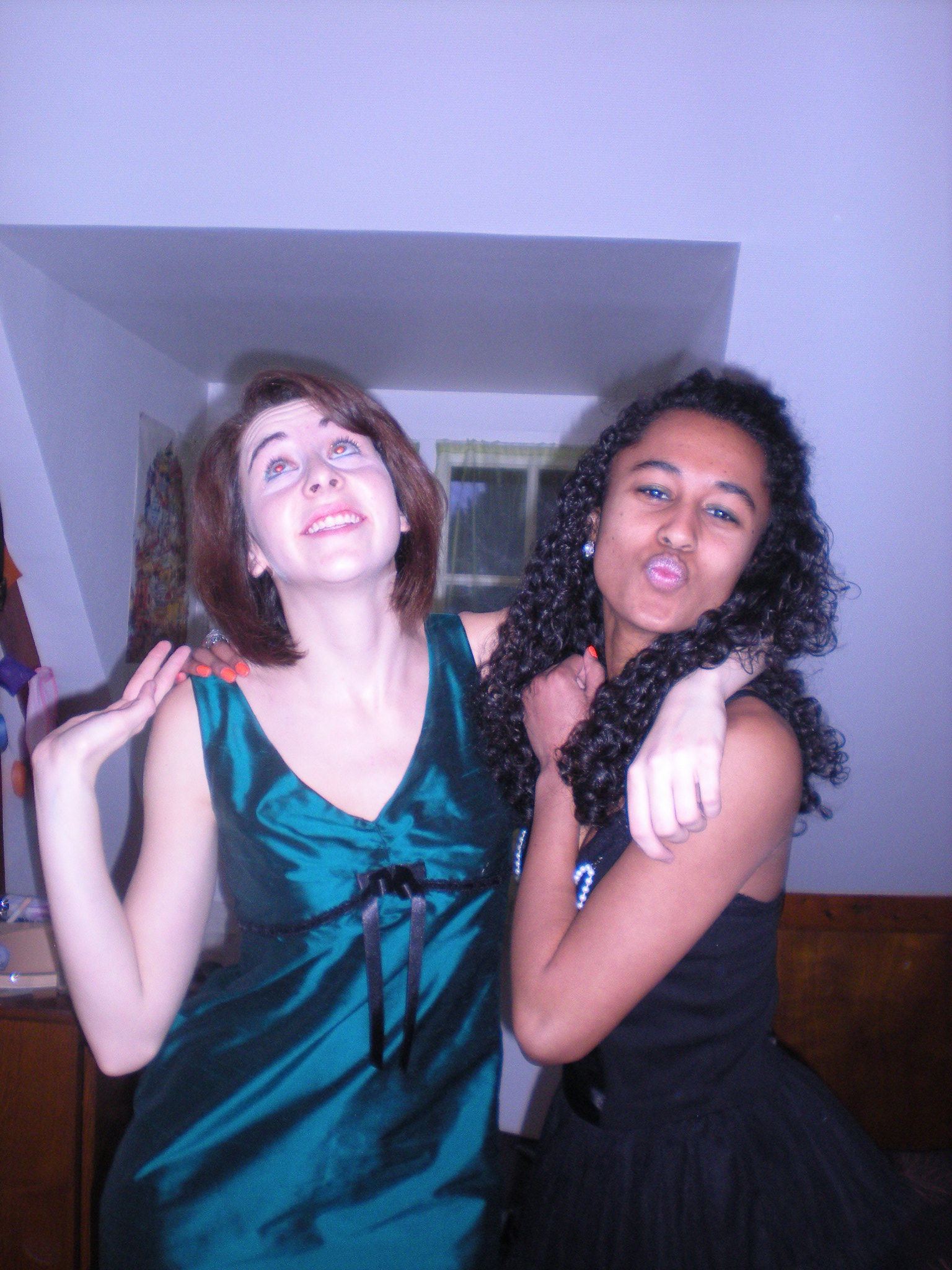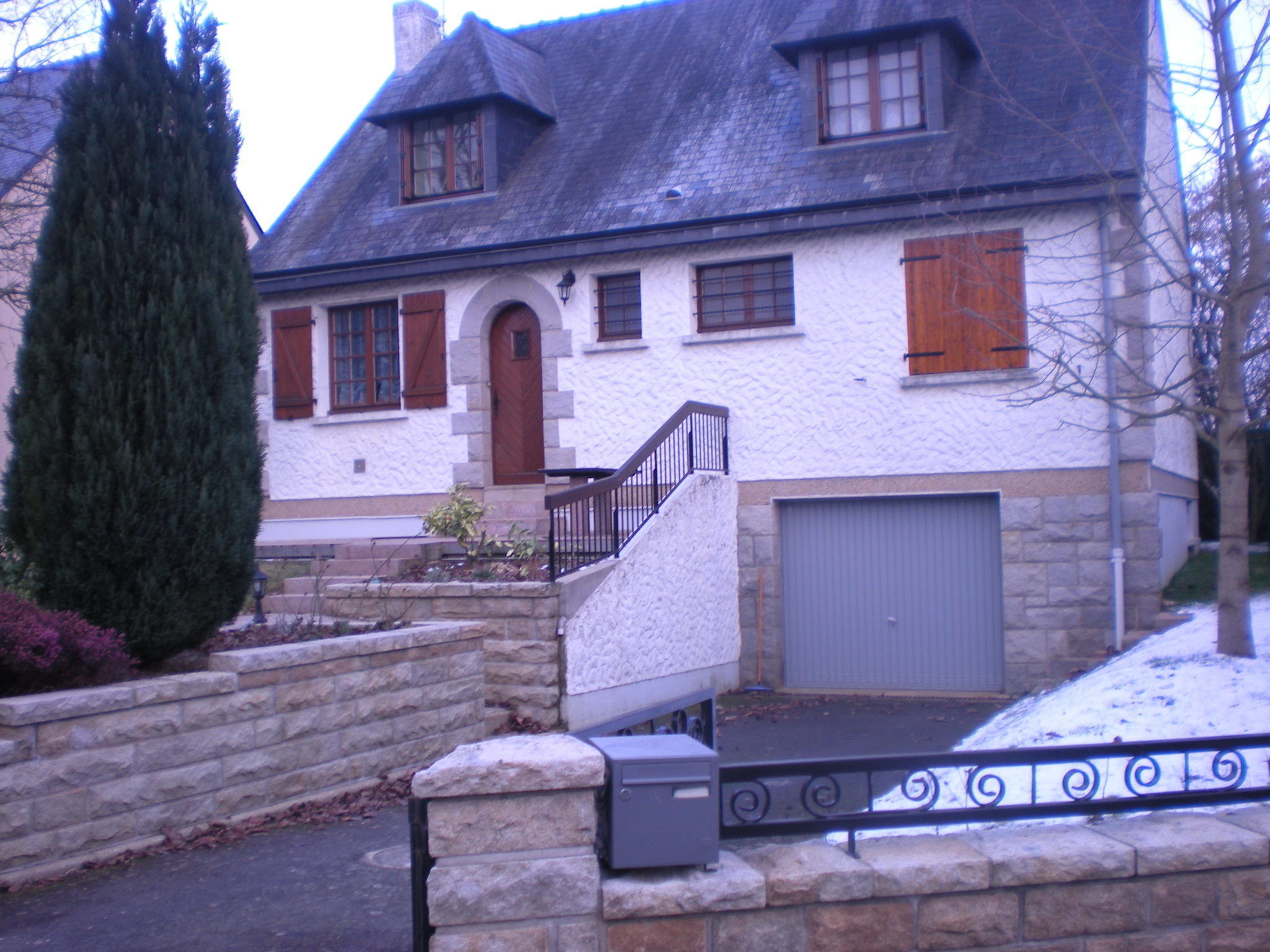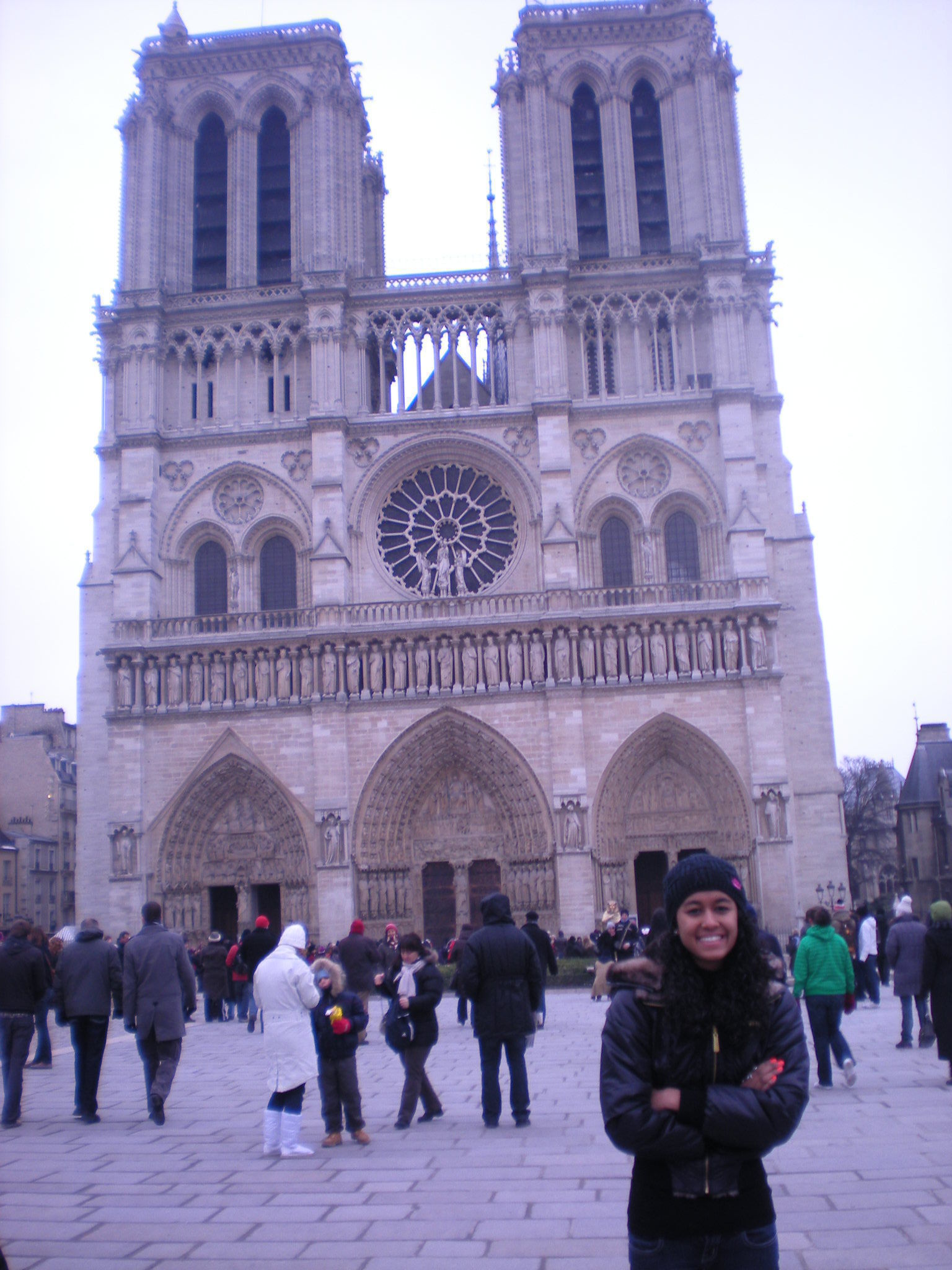 In February, I participated in the French exchange program at my high school. I had very stereotypical expectations for the trip which included hot boys and stinky cheese. The only immediate differences I noticed were that the houses were tinier than those in America, and quite cottage-like. As in any suburb, there was a supermarché (supermarket for those of you who aren't frenchies) and a high school in walking distance from the homes. On the outside, France seemed very similar to America.
I first began to sense a difference in France and America during my first day at Lyceé Chateaubriand, the local high school. It wasn't so much the things I was doing, but the manner in which I did them. I went to class, ate lunch, and visited the supermarché, all things I would have done in the U.S., however, instead of being on a frenzied schedule, events flowed together naturally.
 There were no clocks in every classroom as there are in the United States. Teachers arrived to class when they could, never in a rush to get to their next classroom to teach. Some would open their doors after 5 minutes, others 10. Here, teachers and students submit to time like robots. There, teachers and students submit to the natural flow of life. "I'll get there when I get there," as opposed to rushing and still arriving at around the same time.
As a result, I enjoyed the things around me. I felt no pressure from a clock to get to my next destination; I just knew I'd get there eventually. The lack of a time pressure forced me to accept the things that occurred around me. Merely listening turned into learning, and eating morphed into tasting. I didn't need a clock to know class had ended; I simply followed those around me when they stood and gathered their books. I knew it was time for lunch when my stomach growled, and the stomachs of those around me did the same. Time was no longer my tyrant, it was my companion.
It wasn't easy getting used to the French way of doing things. My second day in Rennes, I awoke in what I thought was morning. Without even thinking to see if my host was awake, I assumed I was tardy. I immediately hopped into the shower. When I finished, Elise's mother was patiently awaiting me. She asked me if I knew what time it was, and then proceeded to pull out her cell phone. To my dismay, it was 4 in the morning! By allowing the extremely time conscious American mentality to surface, I had greatly embarrassed myself.
             After realizing the difference in the American and French mentality, things have started to click for me. It makes sense that Frenchies are skinner. Unlike Americans, they have time to eat dinner as a family. In fact, the only time I saw a fast-food restaurant when in France was at the Americanized airport in Paris. Frenchies have a guaranteed 5 weeks off from work not because they're lazy, but because they are liberated from time. The children are smarter because instead of just listening for the sake of time, they learn.
It wasn't until I arrived back in the states that the full immensity of the French mentality hit me. As soon as I stepped off the plane, I stepped right back into time's prison. As Americans, we boast of living in a free country, liberated of racism and financial obstacles, yet when it comes to time, we're no different than slaves. Freedoms a long time coming. 
Dear Reader: This page may contain affiliate links which may earn a commission if you click through and make a purchase. Our independent journalism is not influenced by any advertiser or commercial initiative unless it is clearly marked as sponsored content. As travel products change, please be sure to reconfirm all details and stay up to date with current events to ensure a safe and successful trip.
---